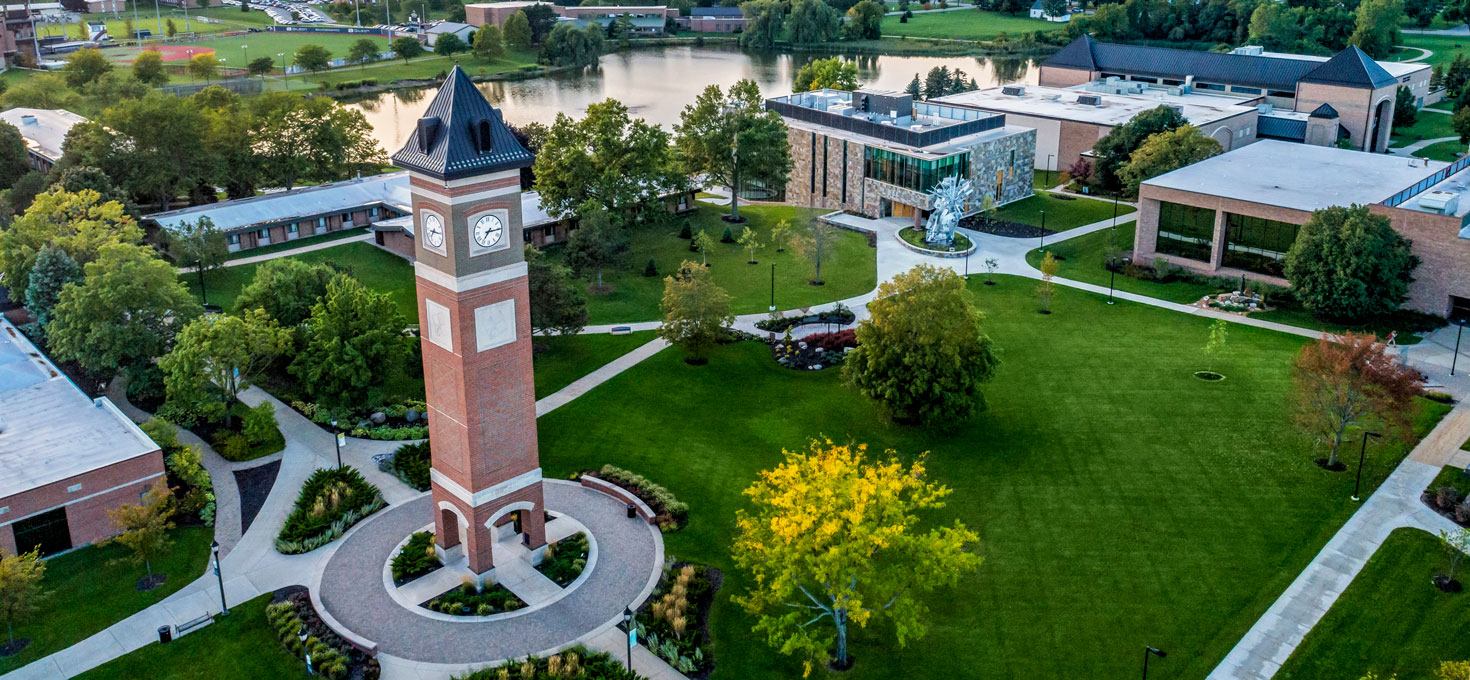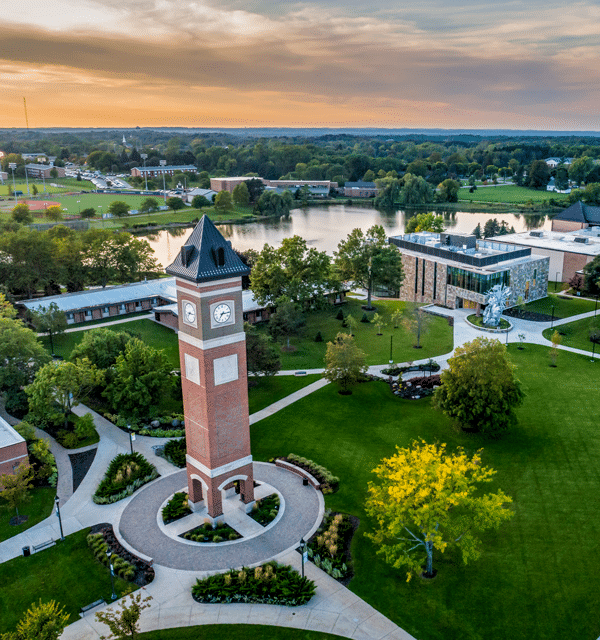 Cornerstone University

Supporting Our Vision
Inauguration Speakers
The inauguration speakers for Cornerstone University's 12th inauguration ceremony included thought leaders, scholars and visionaries from around the country. These speakers helped us celebrate Dr. Gerson Moreno-Riaño, speaking into his expertise in higher education and his deep faith in Christ. They also challenged us to think deeply about our role in the transformative power of Christian higher education and how we might support the new president's vision.
Inaugural events also included special music from Josh Wilson, a Grammy-award-winning Christian music artist. Wilson is a singer-songwriter whose songs have made it on Billboard's Hot Christian Songs Chart, including "Savior, Please" and "Carry Me." He's toured with some of Christian music's biggest acts, including Casting Crowns and Third Day. His single "Dream Small" is out now.
Jeff Manion
Jeff Manion is the senior pastor of multi-campus Ada Bible Church in Grand Rapids, Mich., where he has served for over 30 years.
He is the author of "The Land Between," "Satisfied" and his most recent book, "Dream Big, Think Small." His great joy is digging deeply into Scripture and passionately teaching the story of the Bible in a clear and relevant way. Manion enjoys running, cycling and hiking. He and his wife, Chris, have three adult children and are proud grandparents.
Admiral Vern Clark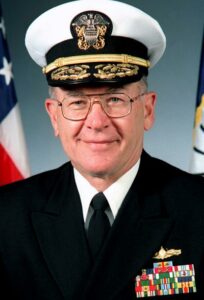 Retired Admiral Vern Clark completed a distinguished 37-year Navy career in 2005. His Navy experience spans his early days in destroyers, command of a patrol gunboat as a lieutenant and conclusion in the halls of the Pentagon as the chief of naval operations and a member of the Joint Chiefs of Staff. In between, he commanded three ships, two destroyer squadrons, the Atlantic Fleet's Anti-Submarine Warfare Training Center, a Carrier Battle Group, the Second Fleet, NATO's Striking Fleet and the U.S. Atlantic Fleet.
As CNO, Clark became the second longest serving CNO in history, his number one priority was to "win the battle for people" while leading the Navy forward into the 21st century. The result was the best recruiting and retention in history. He forged an effort to make the Navy more competitive and to posture a ready Navy for the challenges of the post 911 world ensuring. His innovations led to billions of dollars in savings for the taxpayers of the nation and the highest operational readiness the Navy had witnessed in decades.
Clark has received numerous military decorations including multiple awards of the Defense Distinguished Service Medal; Navy Distinguished Service Medals; the Legion of Merit; Distinguished Service Medals from Army, Air Force and Coast Guard; and international awards received from Germany, Italy, France, South Korea, Japan, Portugal, Singapore and the Netherlands. In retirement he has been honored with the Eisenhower Award from BENS, the Business Executives for National Security, the Distinguished Sea Service Award from the Naval Order of the United States and the Distinguished Service Medal of the Military Order of the World Wars.
Clark earned his undergraduate degree from Evangel College in Springfield, Miss., an MBA from the University of Arkansas and honorary doctorate degrees from the University of Toledo, Old Dominion University, Northwest University and Palm Beach Atlantic University.
Since retirement, Clark has served on various boards in industry and education. He is also engaged in consulting in the national security arena and frequently lectures regarding our military, national security and the principles of leadership. His service has included the boards of Raytheon Company, which included six years as the lead director, Rolls Royce North America, Stanford Research Institute International, Horizon Lines, the Armed Forces YMCA, the World Board of Governors of the USO, the trustee boards of Regent University and Vanguard University, the Board of Visitors at Air University, the Defense Policy Board, the advisory boards of Fleishman-Hillard, Computer Science Corporation, Northrop Grumman, WBB, as a senior advisor with Booz Allen Hamilton and the Executive Committee of Military Ministry.
Clark and his wife, Connie, reside in Phoenix, Arizona.
Photo courtesy of the United States Navy
Kay Coles James
Dr. Kay Coles James is no stranger to public policy and leadership. She has been making conservative solutions a reality in all levels of government and academia for over 30 years.
She has worked at the local, state, and federal levels of government in the administrations of former U.S. President George H. W. Bush, former Virginia Governor George Allen and former U.S. President George W. Bush, and she has also served dozens of organizations in the corporate and nonprofit arenas. She served on the 2016 Presidential Transition Team, The National Coronavirus Recovery Commission and currently serves on the National Women's Suffrage Centennial Commission which she was appointed to by U.S. President Donald Trump.
In December 2017, she was unanimously elected by The Heritage Foundation's board of trustees to be Heritage's new president. She brings a wealth of experience to this position, having served on the Heritage Board since 2005. Since becoming president of Heritage, James has led the way in growing the conservative movement, expanding Heritage's scale and scope, as well as put in place processes and plans that will keep the organization thriving for generations to come.
James is also the founder and served as the president of The Gloucester Institute, an organization dedicated to training and nurturing leaders in minority communities.
James is a graduate of Hampton University, the recipient of numerous honorary degrees and a best-selling author.
Most importantly, James is married to Charles James Sr. and is the proud mother of three and grandmother of five.
Photo courtesy of David Hills
Shirley Hoogstra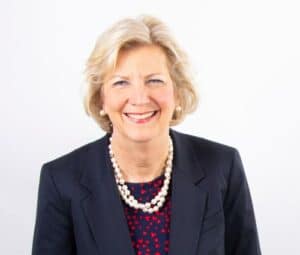 A visionary leader who is passionate about Christian higher education and the role it plays in the common good, Shirley V. Hoogstra is in her eighth year as president of the Council for Christian Colleges & Universities.
Having received a bachelor's in education at Calvin University (Grand Rapids, Mich.) and a Juris Doctor with honors from the University of Connecticut School of Law, Hoogstra spent more than a decade practicing law as a partner at a firm that specialized in litigation in New Haven, Conn. She served as the president of the New Haven Country Bar Association and was a founding board member and officer of the Bridgeport Rescue Mission. She then returned to the world of Christian higher education and became Calvin's vice president for student life in July 1999, a role she served in until she became president of the CCCU.
As CCCU president, Hoogstra has overseen the introduction of a variety of new, innovative initiatives, including an online course-sharing consortium, insurance consortium, accreditation steering council and doctoral education council. She has focused on expanding diversity and inclusion on CCCU campuses and making education available, accessible and affordable to all students. Hoogstra continues to be an advocate for increasing access to education for incarcerated individuals and supporting undocumented students as they seek to complete their education.
Hoogstra serves on the steering committee for the Washington Higher Ed Secretariat, is a leader for the Evangelical Immigration Table and serves on the boards of the American Council on Education, the National Immigration Forum, National Association of Evangelicals and Trinity Forum. She received honorary doctorate degrees from Gordon College and Nyack College and was the recipient of the Nina Griggs Gunter Servant Leadership Award, the Lifetime Education Impact Award (National Hispanic Christian Leadership Conference) and the Keepers of the American Dream Award (National Immigration Forum).
Photo courtesy of the Council for Christian Colleges & Universities
Want to Learn More About CU?
Connect With CU