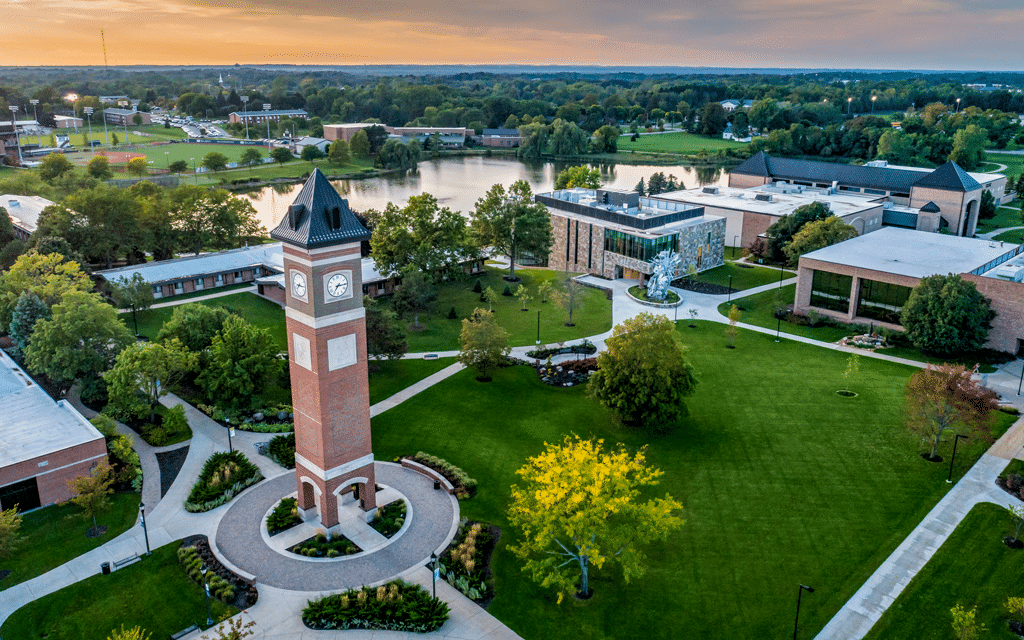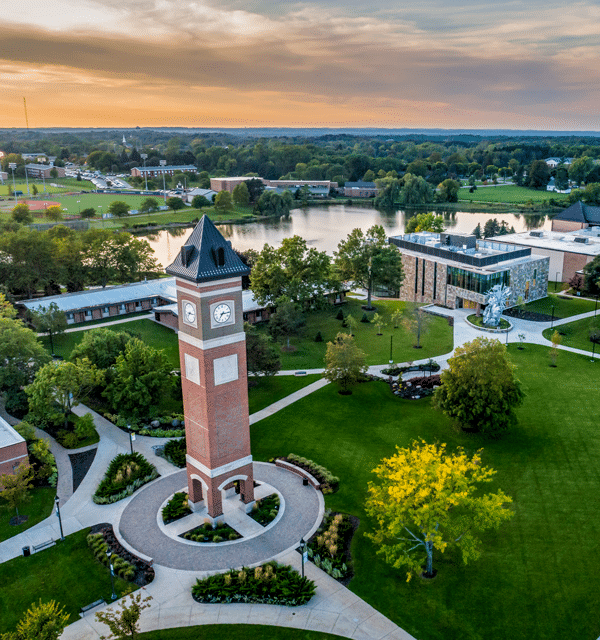 About CU

Strategic Directions
Cornerstone University
Strategic Directions for Institutional Planning
In an effort to provide directional guidance to the evaluation and planning process, at the President's request, the Cabinet engaged in a year-long "Envision" process in 2016-17. This process included critical readings, review of research data, evaluative process, along with numerous data-driven critical discussions. The process culminated in the development of four strategic directions. These strategic directions were presented to the Board of Trustees in April 2017 and should be understood as areas of priority for the university for the next 20-25 years. In the forthcoming planning process, priority will be given to initiatives that possess the potential to constructively advance the university's interests in one or more of these domains.
With the aim to foster the long term sustainability and flourishing of Cornerstone University, we will pursue the four strategic directions governed and guided by our Christ-centered identity, mission and vision statements. Our commitment to Christ; to a student-focused learning environment; to the Cornerstone Confession, Community Covenant and CU Virtues; and to our mission to empower men and women to excel as influencers in our world for Christ will inform how we understand, how we pursue and what success means as it relates to the following strategic directions. All initiatives will be vetted in terms of their conformity to and advancement of our commitment to a Christ-centered educational environment.
Student Success
For Cornerstone University to sustain and flourish in the coming decades, we will need to purposefully enable student success across all principal academic units of the organization. Our vision for student success must be comprehensive to include faith and character development, broad learning and disciplinary expertise, vocational clarity and competency, degree completion and culminate in vocational achievement and holistic impact. By purposefully attending to the needs and interests of our students, we will serve them best as we fulfill our mission to be a student-focused learning environment. In so doing, we will enhance our reputation of excellence as a university, honor Christ and constructively contribute to the advancement of God's kingdom by producing graduates who are intellectually, professionally and personally competent cultural influencers.
Diversity and Inclusion
For Cornerstone University to sustain and flourish in our mission in the coming decades, we will need to become a more diverse and inclusive community. We honor God and advance His kingdom when our shared commitment to Christ compels us to value and honor one another even in the midst of our differences. While theologically committed to advancing God's kingdom, becoming an inclusive community will also enhance our efforts to prepare our students to live, work, and serve in a diverse world.
The vision of the Gospel of Jesus calls us to act on this priority as a tangible expression of our Christ-centeredness. In particular, CU must attract and retain students, employees, board members and other important stakeholders who are more diverse, including, but not limited to, ethnicity and race, gender, ability status, political persuasion and denominational affiliation.
Along with the presence of a more diverse mix of persons, the members of this community must also mature together in multicultural competency. Finally, and with equal importance, we acknowledge that the achievement of a diverse and inclusive community will require that we identify and eliminate internal structures, systems and policies which make it difficult to attract, retain and promote marginalized persons. In doing so, our community will glorify God, enhance educational quality and effectively achieve our mission.
Organizational Culture
For Cornerstone University to sustain and flourish in the coming decades, we will need to routinely exhibit a healthy and high performing organizational culture consistent with the values and ways of the kingdom of Christ. Our individual and shared commitment to Christ and His kingdom provides us with the vision, motivation and direction needed to effectively move forward. Rehearsing the CU Covenant and considering the CU Virtues on a routine basis will serve as useful reminders toward this end. Progress in this strategic direction will necessarily impact how institutional stakeholders relate with one another, how institutional stakeholders relate to the institution and of equal importance, how the institution relates to its stakeholders, both internal (i.e., personnel and students) and external (i.e., alumni, donors, etc.). This strategic direction should not be understood as a threat to academic freedom or critical engagement which are valued hallmarks of academic culture. Rather, this strategic direction should be understood as a call to all in our community to honor one another in all things, and thereby, constructively contribute to a healthy and high performing organizational culture.
New Revenue Streams
For Cornerstone University to sustain and flourish in the coming decades, we will need to broaden and deepen our streams of revenue. In short, we must grow (not cut) our way to greater fiscal well-being. Through creativity, innovation and collaboration, CU will need to discover and develop new streams of revenue from new advancement efforts, new degree programs and new non-degree offerings and services. As we pursue this strategic direction, it is imperative that progress be made in reducing the extreme tuition dependence of the institution. While new curricular offerings and the additional income they bring are vital, our fiscal well-being will improve most significantly as we realize greater balance between gift-based income and tuition income.
Cornerstone University
Hours
MON - FRI: 8 a.m. - 5 p.m.
SAT & SUN: Closed
Want to Learn More About CU?
Connect With CU