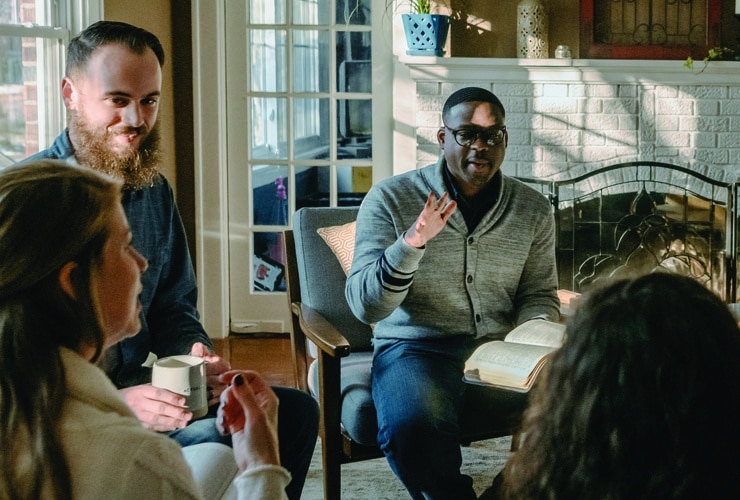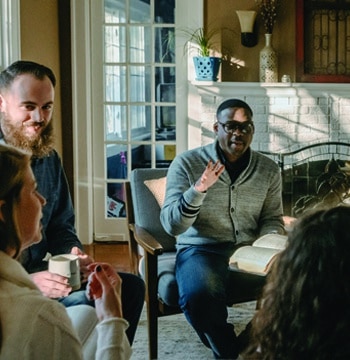 Pirsig Fellowship

Leading Faithfully,
Serving Wholeheartedly
Pirsig Fellowship
Named after Julius H. and Barbara J. Pirsig, the Pirsig Fellowship exists to support seminarians in their preparation for pastoral ministry, chaplaincy, urban ministry or missions. By combining a cohort-based learning style with a 50% tuition scholarship, the Pirsig Fellowship equips future leaders to minister and share God's Word with clarity and integrity. Master of Divinity (M.Div.) students can participate in the Pirsig Fellowship.
Pirsig fellows share a growing love for Jesus Christ, demonstration of Christlike character, compassion for people and love for the local and global church; a commitment to helping others know Him and His Word, showing gifting for ministry leadership; demonstrated academic performance and a commitment to completing the Master of Divinity program; and an eagerness to give of their gifts and talents in service to the kingdom, demonstrating openness to relational spiritual formation.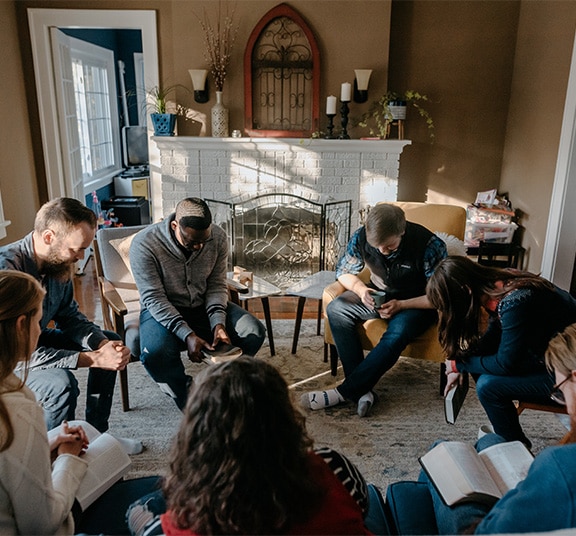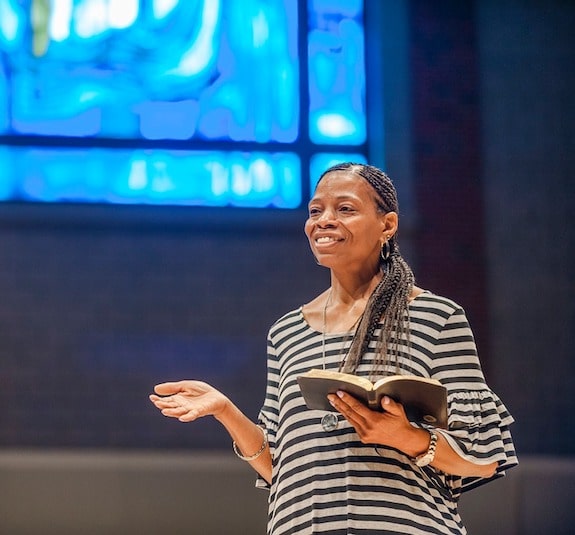 Application
Master of Divinity students who demonstrate financial need and good academic standing may apply for the Pirsig Fellowship. This opportunity is open to both new and transfer students.
01
Tuition Assistance
Members of the Pirsig Fellowship receive a 50% tuition scholarship toward the cost of their entire M.Div. program. Pirsig fellows are expected to receive a 3.0 GPA or higher and complete their degree in less than five years.
02
Intentional Community
Pirsig fellows learn alongside each other in a cohort-based learning setting. This creates a thriving environment of meaningful communication, connection and community as each student strives toward their ministry goals.
03
Formative Extracurriculars
Pirsig fellows participate in a number of extracurriculars throughout their time at GRTS. These are meant to enrich each student's spiritual and ministry formation, all while engaging with one another and with the greater community. These extracurriculars include spiritual formation retreats, small group and more.
When I listened to God's calling, I realized I was capable of more than I thought.

Keoni Hughes ('17)
Application Process
Applying for the Pirsig Fellowship is a relational process. Whenever possible, Darrell Yoder, director of the Pirsig Fellowship, meets with each applicant one-on-one for lunch or coffee. This relational connection is valuable because it helps us get to know you, discern your fit for the cohort and explain the goals, approach and expectations of the program.
It is recommended that you start the application process early in order to allow plenty of time for the seminary admissions process.
Step 1: Complete Application Paperwork
Pirsig Fellows must have earned a bachelor's degree from an accredited college or university with a minimum 3.0/4.0 GPA; students in the final year of their bachelor's degree program are also encouraged to apply.
We are accepting applications for the fall 2022 cohort until all spots are filled.
Step 2: Program Interview
The second step in the Pirsig Fellowship application process is an interview with the Pirsig Fellowship Committee. In order to be considered for the interview, you must complete all prior steps in the application process and be accepted into the Master of Divinity program.
Fall 2022 Pirsig Fellowship Cohort
We held two groups of interviews for qualified and approved candidates, one in December 2021 and one in March 2022. We will hold additional interviews on a rolling basis to qualified candidates who apply before the fall 2022 semester begins until all seats in the cohort are filled.
Please note that whenever possible we seek to hold interviews in-person and on-campus. However, we will follow whatever restrictions are in place related to the COVID-19 pandemic. If necessary, interviews may also be held virtually.
Step 3: Notification of Program Admission Decision
Applicants will receive an email or phone call from the program director either way. When choosing fellows and awarding scholarships, we take the following information into consideration.
Diversity: GRTS desires to be a diverse and reconciling community. Therefore, priority will be given to building diversity into all cohorts. Candidates who believe they will contribute to that commitment are encouraged to apply.
Age: The early years of one's career are pivotal for developing a long-term ministry. Therefore, priority will be given to applicants 35 years and younger. Recent college graduates are encouraged to apply.
Financial Need: GRTS recognizes the high financial cost of education, especially for those who cannot expect to make an increased income in ministry. Therefore, priority will be given to those with limited financial resources.
Darrell Yoder
Hours
MON - FRI: 8 a.m. - 5 p.m.
SAT & SUN: Closed
Want to Learn More About GRTS?
Connect With GRTS