Cornerstone University Launches CU Collaborates

On Jan. 21, Cornerstone University began CU Collaborates, a CU Ahead Together initiative to cultivate creative and constructive conversations across the university to address and solve some of the most important opportunity puzzles facing Cornerstone.
This initiative will not only strengthen Cornerstone's collaborative ethos but will also help to further refine Cornerstone's commitment to students, to excellence, to the Scriptures and to Jesus Christ.
CU Collaborates includes various sessions throughout the spring semester to discuss and finalize the following:
Christian worldview statement: This definitive statement, rooted in the Scriptures and CU's theological confession, bridges the latter with CU's academic vision statement and delineates the foundational pillars of a Christian approach to reality and human experience.
Academic vision: This vision, rooted in CU's Christian worldview statement, will help define what kind of professionals faculty should be and what kind of institution that they are committed to creating and nurturing. It will inform the priorities and initiatives for academic endeavors on campus.
Beautiful Christian community statement: Also rooted in CU's Christian worldview statement, this statement delineates biblical principles and practices for a lived-out diversity ethos grounded in God's beautiful commands to love Him, love our neighbors and love one another even as Christ has loved us.
The final statements will reflect cross-campus collaboration and will inform various aspects of the university, including the development of new academic programs, future diversity training and market distinctiveness.
"In a contentious and fragmented culture, we serve a mighty God who is abundant in goodness and truth," said Dr. Gerson Moreno-Riaño, president of Cornerstone University. "The conversations we have through CU Collaborates attempt to reflect a humble and courageous pursuit of God's wisdom so that we in turn may reflect this divine wisdom as we educate students to influence the world for Jesus Christ."
Through CU Collaborates, Cornerstone remains committed to being a destination of choice for those seeking to be biblically equipped to influence the world for Christ across many fields and vocations.
"Spring 2022 will be a monumental semester in the history of Cornerstone," said Dr. Jonathan Marko, dean of undergraduate education and interim vice president for academics. "The documents produced through the initiatives will help guide us for decades as to how we live out our mission. The activities and collaboration through the initiatives will help build camaraderie and unity on various levels within the Cornerstone family."
CU Collaborates will continue throughout the spring semester. For more information, please contact info@cornerstone.edu.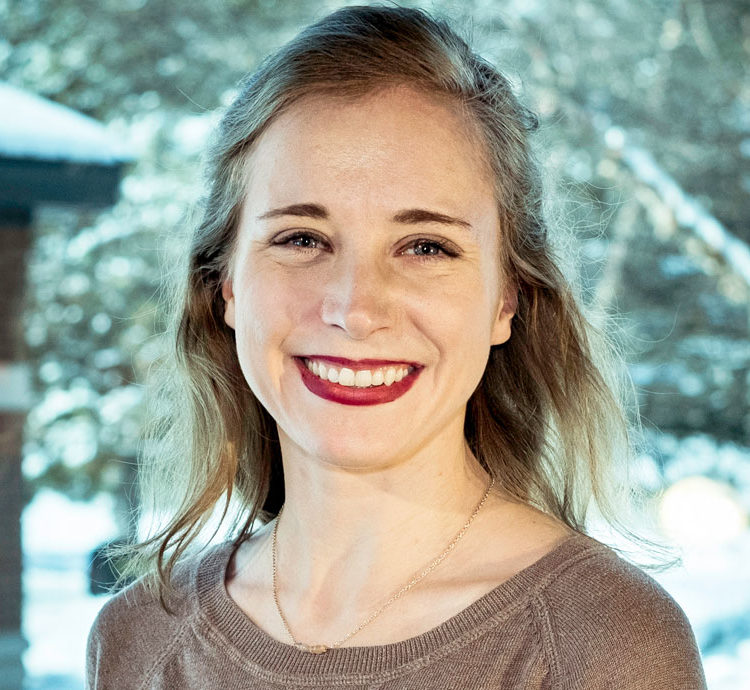 Audrey DeBoer
Audrey DeBoer (B.A. '18) is the copywriter for Cornerstone's Marketing & Communications Office. She graduated from Cornerstone in 2018 with a degree in broadcast communication. Audrey also serves on the Young Alumni Council.
In her spare time, Audrey enjoys working on her own full-length work of fiction, co-hosting a podcast about the Academy Awards and participating in local theatre productions.
Want to Learn More About CU?
Connect With CU