CU Alumnus Terrence J. King Hired as Vice President for Spiritual Formation & Christian Community

Terrence J. King (M.A. '18) has accepted the appointment of vice president for Spiritual Formation & Christian Community at Cornerstone University.
King joins Cornerstone after a 25-year career at Lansing Community College, where for five years he served as associate dean of Humanities, English and Social Science and taught as an adjunct professor of business and technical careers. His career in education also involves serving in leadership training and development for students and the corporate sector. He also founded the Wired Leadership Academy for high school students at Holt Public School District to train and inspire students to be positive examples in their community, and he helped over 300 students receive their leadership certificates.
"Terrence is a model of servant leadership in both pastoral and educational settings," said Dr. Gerson Moreno-Riaño, university president. "He brings a deep love for Jesus Christ, the Word of God and people. In his decades of service, it is clear that Terrence is committed to his LORD and to shepherding those around him to know Jesus Christ wholeheartedly. I am thrilled to have Terrence join our senior leadership team and look forward to all that he and his team will do to shepherd our students and nurture a spiritually vibrant, excellent and fun Christian community and student life."
King has used his heart for learning, ministry and leadership throughout his career to develop resources for those seeking Jesus Christ. He and his wife, Cynthia, founded Kingdom Ministries in 2002, where he continues to act as senior pastor of Christian Celebration Center Church and chief servant officer. King and his wife established the ministry as a tangible resource for the greater Lansing area, providing worship services through the church, financial literacy through the Financial Freedom program and community resources to Empower Communities, locally and globally.
"I am excited and humbled to be called at such a time as this," King said. "I'm excited to work alongside our new president who has a tremendous, God-sized vision of a graduate in every household. I thrive off of change and a challenge, and I look forward to this monumental challenge and in the ways that God is going to use Cornerstone, our president and my team."
King is a certified facilitator and leadership trainer for both corporate and collegiate settings. In 2021, he was named Faith Leader of the Year by the National Alliance on Mental Illness.
An alumnus of Cornerstone University, King graduated in 2018 from Grand Rapids Theological Seminary with a Master of Arts in ministry leadership. He also holds a Bachelor of Science in computer science from Western Michigan University. He sits on Cornerstone's alumni board.
"I look forward to engaging with students and learning how we can better equip them and help them grow closer to the LORD," King said. "I serve at the pleasure of King Jesus."
Along with his storied career in ministry and higher education, King served as a missionary to three countries—Ghana, Malawi and Uganda.
Terrence and Cynthia enjoy spending time with their three adult children and three grandchildren.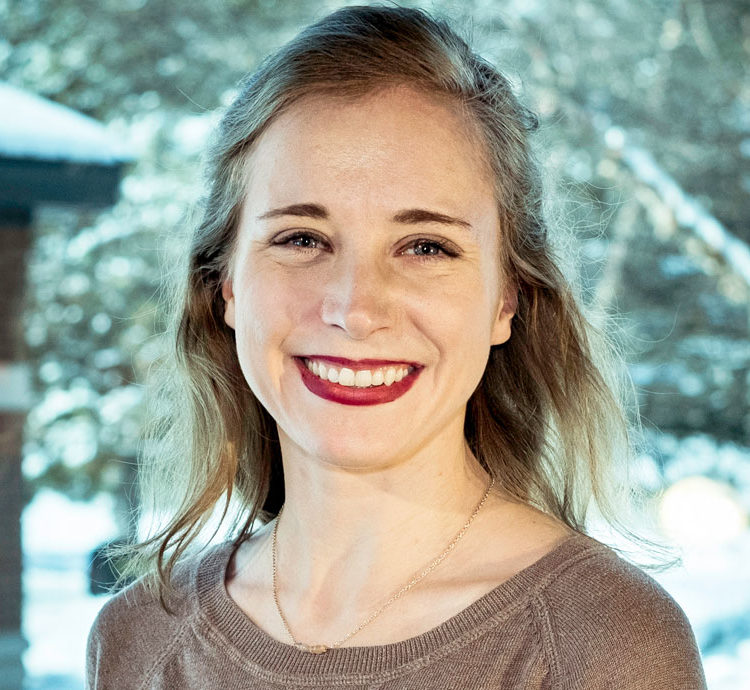 Audrey Wierenga
Audrey Wierenga (B.A. '18) is the copywriter for Cornerstone's Marketing & Communications Office. She graduated from Cornerstone in 2018 with a degree in broadcast communication. Audrey also serves on the Young Alumni Council.
In her spare time, Audrey enjoys working on her own full-length work of fiction, co-hosting a podcast about the Academy Awards and participating in local theatre productions.
Want to Learn More About CU?
Connect With CU