Daniel Watson Appointed Professor of Old Testament for Grand Rapids Theological Seminary

Cornerstone University is pleased to announce the appointment of Daniel Watson, Ph.D., as professor of Old Testament for Grand Rapids Theological Seminary.
"Dr. Watson's track record as a biblical scholar, teacher and ministry leader is impressive," said Dr. Gerson Moreno-Riaño, Cornerstone's president. "He is a brilliant scholar, a man of great faith in the LORD and His Word and a follower of Jesus Christ who understands his calling as a gift from the LORD. We are so blessed that he will continue to foster his calling with our current and future students here at Cornerstone."
Watson comes to Cornerstone with over 32 years of experience as a teaching pastor and over a decade as a professor of Old Testament in seminary settings.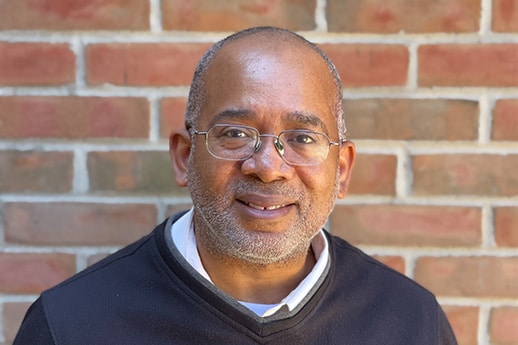 "I am honored to become part of the tradition of fine biblical scholars who have taught and mentored ministry students at GRTS," Watson said. "To serve here is not only a great opportunity but a solemn responsibility. I hope to do my part to fulfill the mission of Cornerstone University for Christ and the church to the glory of God."
Since 2012, he has served as teaching pastor for Greater Northwest Baptist Church in Indianapolis, Ind. Prior to that, he served as associate professor of Old Testament at Midwestern Baptist Theological Seminary in Kansas City, Missouri. While there, he wrote and administered Doctor of Philosophy candidacy exams for the Old Testament department, served on the Doctoral Studies Committee and the Old Testament Ph.D. subcommittee.
He also served as assistant professor of Old Testament at Bethel Seminary in San Diego, Calif., where he helped implement new biblical exegesis courses for the Master of Divinity program.
Watson holds a Doctor of Philosophy in biblical and ancient near eastern studies from Hebrew Union College. His dissertation was titled "The Writing on the Wall: A Study of the Belshazzar Narrative." He also holds a Master of Philosophy from Hebrew Union College in Hebraic and cognate studies. Other degrees include a Master of Theology in Old Testament language from Grace Theological Seminary and a Bachelor of Arts in Christian thought and biblical studies from Liberty University.
According to Watson, his "spiritual birthday" was in August 1973, when his Sunday school teacher taught in "children's church" the story of the clean vessels and the dirty vessels and how dirty vessels can only be cleaned by the blood of Christ. He became passionate about teaching Scripture in high school and clarified his calling through Christian higher education.
"There's no great secret to spiritual growth," Watson said of his faith journey. "It is the pursuit of growing up to the full measure of the stature of Christ, and the most practical means of this is cultivating core spiritual disciplines."
Watson's main research and teaching focus is the Old Testament and its world: the Hebrew-Aramaic Bible, Semitic languages and ancient Near Eastern civilizations. But his scholarly pursuits also include the Intertestamental Period and other essential backgrounds to the New Testament as well as theology, apologetics and the history of Christian thought.
Watson was born and raised in Indianapolis, Ind., and currently resides there. He has contributed to "The Baker Illustrated Bible Dictionary," The Midwestern Journal of Theology and the forthcoming book "Biblical Justice: Theology for the Unity of the Church." In 2011, he presented at GRTS' Talking Points series on the Bible and ancient culture.
"Christian education is intentional and purposeful in aiming for transformation of character and in seeking to instill a missional purpose through a biblically based worldview," Watson said. "I find great joy in teaching current and aspiring ministry practitioners and am grateful to Cornerstone for the opportunity to continue to do so."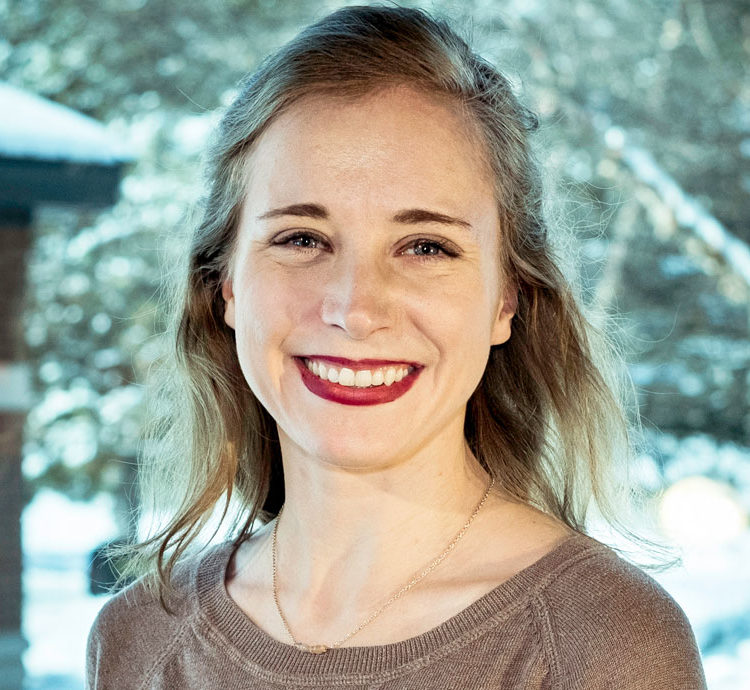 Audrey DeBoer
Audrey DeBoer (B.A. '18) is the copywriter for Cornerstone's Marketing & Communications Office. She graduated from Cornerstone in 2018 with a degree in broadcast communication. Audrey also serves on the Young Alumni Council.
In her spare time, Audrey enjoys working on her own full-length work of fiction, co-hosting a podcast about the Academy Awards and participating in local theatre productions.
Want to Learn More About CU?
Connect With CU