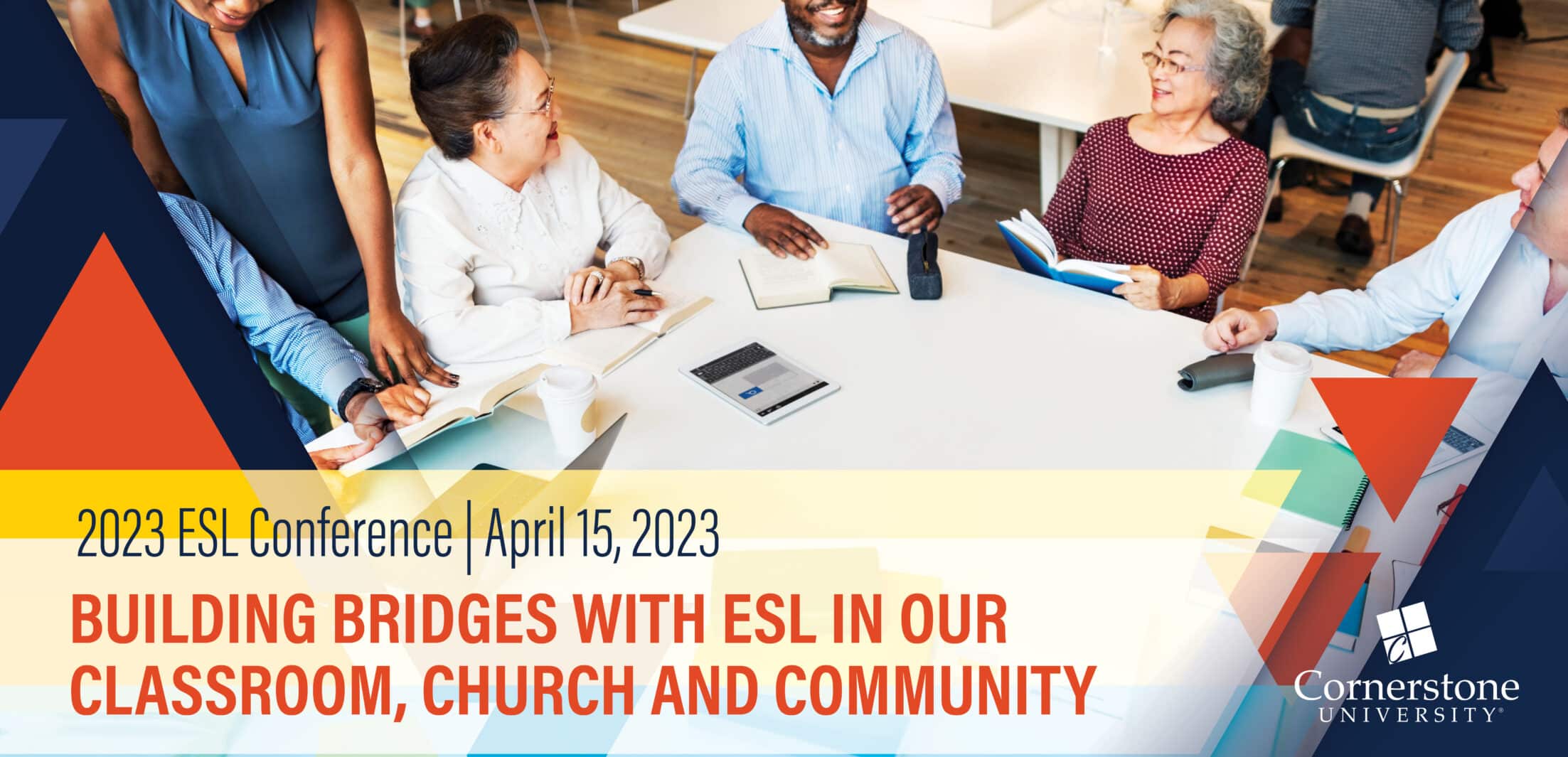 Mark your calendars for April 15, 2023, and join us for our ESL Conference! The theme, Building Bridges with ESL in Our Classroom, Church and Community, expresses the purposes of ESL ministries—to create effective ESL programs that have a clear goal of outreach and ministry in our communities. This conference will have workshops and sessions devoted to helping your ESL ministry do just that—build bridges within our communities and teach English well. Please join us for a day of learning, fellowship and encouragement!
For more information, click HERE.
Event Details
Time
9:00 a.m. - 3:30 p.m.
Want to Learn More About CU?
Connect with CU