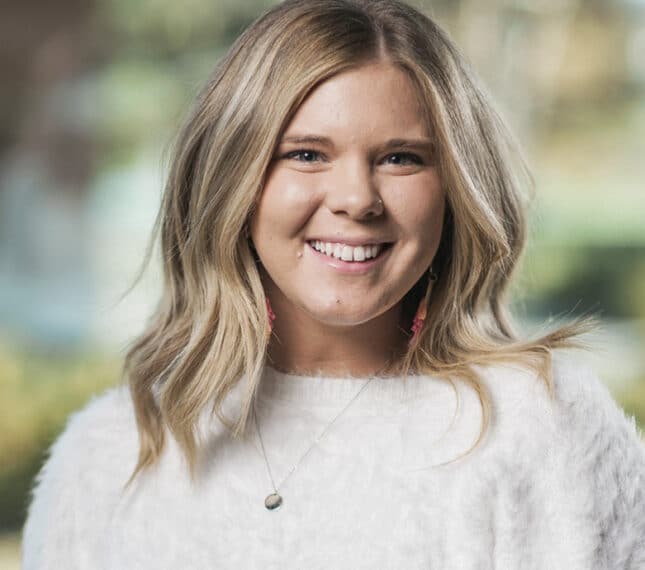 Education
B.Mus., Commercial Music—Voice, Cornerstone University
Amanda Russell
Assistant Director of International & Transfer Student Recruitment
Traditional Undergraduate Admissions Office
Education
B.Mus., Commercial Music—Voice, Cornerstone University
Amanda Russell serves as the assistant director of international & transfer student recruitment at Cornerstone University. In her role, she provides guidance and resources to students as they transfer to Cornerstone.
Amanda received her Bachelor of Arts in commercial music from Cornerstone in 2021. During her time as a student, she was involved in University Chorale and was a resident assistant. She has released a single and an EP of her music (under the name Amanda Rohling).
In her spare time, Amanda enjoys being active in the West Michigan music scene, especially jazz and R&B. She and her husband, Frank, live in Grand Rapids.
Hobbies
Writing and performing music with my husband, Frank
Thrifting in the Grand Rapids area
Volunteering with Young Life at Forest Hills Northern High School
Volunteering with Circle Theatre in Grand Rapids
Presentations and Performances
Senior Recital—Amanda Rohling
Celebration of Scholarship Presentation: "The Making of a Senior Recital"
Want to Learn More About CU?
Connect With CU