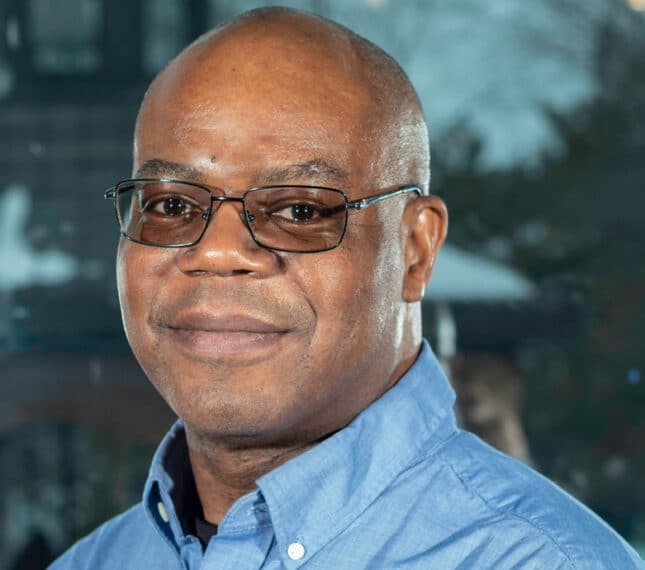 Education
MBA, Global Business, Cornerstone University
B.S., Accounting and Management, University of Maryland
Research Interests
Virtual currencies
Monetary policy
Taxation
Bill Jones, MBA
Assistant Professor of Accounting
Traditional Undergraduate Business Division
Education
MBA, Global Business, Cornerstone University
B.S., Accounting and Management, University of Maryland
Research Interests
Virtual currencies
Monetary policy
Taxation
Professor Bill Jones is an assistant professor of accounting and the Business Division accreditation coordinator at Cornerstone University. Professor Jones brings his extensive knowledge of over 20 years of business and accounting to the classroom to help prepare students for their future careers.
After serving 12 years in the United States Coast Guard, Professor Jones received his Bachelor of Science in accounting and management from the University of Maryland. He also received his Master of Business Administration in global business from Cornerstone's Professional & Graduate Studies.
Professor Jones has an extensive background in business and accounting, working as the controller at engineering, manufacturing, not-for-profit and financial technology organizations. He has also served as chief operating officer (COO) and chief financial officer (CFO) of Mel Trotter Ministries, president and chief executive officer (CEO) of School of Missionary Aviation Technology and as the principal and owner of a financial services company.
Hobbies
Flying Airplanes
Spending Time Outdoors (e.g., Hunting, Fishing, Hiking, Biking)
Spending Time With Family
Campus Involvement
Accreditation Council for Business Schools and Programs (ACBSP) Steering Committee Chair
Student Success Committee Member
Retirement Plan Committee Member
Licenses and Professional Memberships
American Institute of Certified Public Accountants (AICPA)
Institute of Management Accountants (IMA)
Michigan Association of Certified Public Accountants (MICPA)
Related News, Events & More
Want to Learn More About CU?
Connect With CU