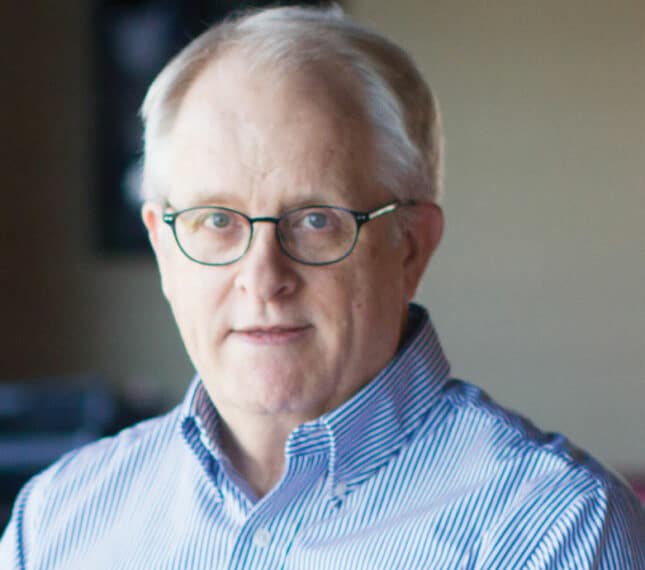 Education
PH.D., HEBREW UNION COLLEGE
M.PHIL., HEBREW UNION COLLEGE
TH.D., GRACE THEOLOGICAL SEMINARY
TH.M., GRACE THEOLOGICAL SEMINARY
M.DIV., GRACE THEOLOGICAL SEMINARY
B.A., CEDARVILLE UNIVERSITY
David Turner, Ph.D.
Emeritus Professor of New Testament
Faculty Positions
Grand Rapids Theological Seminary - Bible, Theology & Ministry
Education
PH.D., HEBREW UNION COLLEGE
M.PHIL., HEBREW UNION COLLEGE
TH.D., GRACE THEOLOGICAL SEMINARY
TH.M., GRACE THEOLOGICAL SEMINARY
M.DIV., GRACE THEOLOGICAL SEMINARY
B.A., CEDARVILLE UNIVERSITY
Dr. David Turner has served as a pastor and interim pastor. He has written commentaries on Matthew for the Baker Exegetical Commentary on the New Testament series and for the Cornerstone Biblical Commentary (Tyndale House Publishers).
Interests
THE GOSPEL ACCORDING TO MATTHEW, SECOND TEMPLE JUDAISM AND THE NEW TESTAMENT AND HERMENEUTICS
Books
Interpreting the Gospels and Acts: An Exegetical Handbook (Kregel Publications, 2019)
Israel's Last Prophet: Jesus and the Jewish Leaders in Matthew 23 (Fortress Press, 2015)
Matthew (Baker Academic, 2008)
Related Research, Posts & More
Want to lear more about GRTS?
Connect With CU