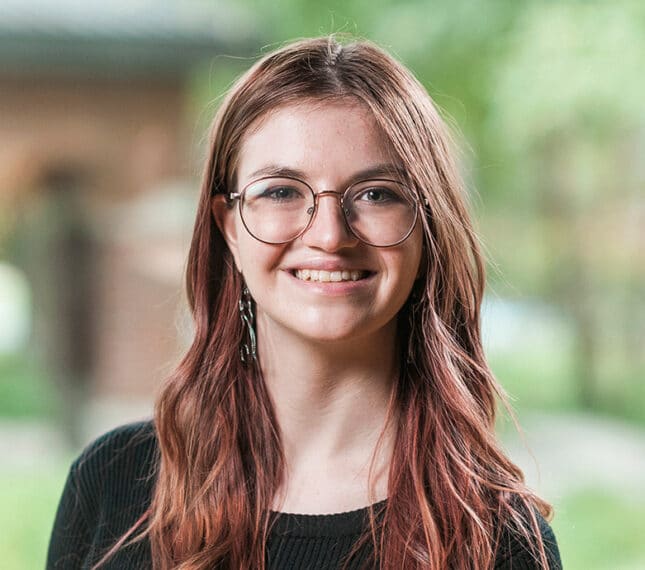 Education
Bachelor of Arts, Creative Writing, Cornerstone University
Leah Peirce
Education
Bachelor of Arts, Creative Writing, Cornerstone University
Leah Peirce serves as the circulation supervisor for Cornerstone University's Miller Library. In her role, she keeps library materials organized, coordinates the team of library student workers and ensures that students have access to the resources they need.
Leah graduated from Cornerstone in 2021 with a degree in creative writing. While she was a student at CU, she helped tutor students at the Writing Center and was also a student worker in the library.
In her spare time, Leah enjoys spending time with her husband, Caleb, and their much-loved rescue cat, Percy. She also enjoys playing tabletop games, watching movies and reading.
Hobbies
Reading literary fiction
Tabletop games
Involvement in the local film scene
Want to Learn More About CU?
Connect With CU