PGS's Center for Student Success Provides Intentional Support for Adult Students

Note: Due to the COVID-19 pandemic, the Center for Student Success currently offers one-on-one appointments exclusively online.
Cornerstone University's newest Center for Student Success demonstrates authentic support that empowers adult students to reach their full potential. The recently launched center at the Professional & Graduate Studies (PGS) division offers resources available to PGS students and alumni, including writing coaching, career guidance and technology assistance.
This space provides an easy opportunity for students to grow in confidence of their academic and professional success for their degree program and beyond. The center's coaches continue to offer online appointments through video calls, and the Center for Student Success hopes to return to on-campus opportunities as well in the future.
Dr. Andrea Fryling, assistant director of academic services, assistant professor of English and assistant program director of the Ed.D. at PGS, dreamed of a space where students could receive the individualized support they craved.
"We want to listen and create resources based on what we hear from our students and from our faculty," Fryling said. "A few years ago, I was teaching a group of students who verbalized their writing anxieties, and it became clear to me that we need to support students more in certain areas. We focus on helping students with writing, career and technology, as those are some of the biggest concerns our students have."
Since the concept of this dedicated space, the focus has been on identifying and meeting the needs of students through intentional support and relationships.
"The staff here deeply care about our students' success. Others have also shared this vision, and we've been pursuing it, listening and aligning resources. Now, it's come to fruition."
A DEDICATED SPACE FOR STUDENTS
Since its grand opening in February, the PGS Center for Student Success has already seen its popularity grow from a positive response from students. The team providing these supportive services includes Fryling; Melissa Canup, assistant director of academic success; Mike Frankey, readmission and retention specialist; and Gloria Truax, educational resource coordinator. With experience and passion for meeting the unique needs of students, each staff member is committed to equipping them to thrive in the classroom and beyond.
"There's a space students can consistently go, wherever they're at in their program, to get the help they need," Fryling said. "We're so excited for this designated space for students to learn, meet and grow ongoing relationships."
Beyond students connecting with their team of staff through email or phone, the Center for Student Success provides an opportunity for one-on-one interaction that can help support students in a tangible way.
"I'm excited to be involved with the PGS Center for Student Success because it gives me an opportunity to connect with students," Canup said. "In my work as an academic adviser, I look for ways to help students succeed academically and equip them to succeed professionally. The Center for Student Success allows us to serve students on a personal level by meeting their individual needs."
ONE-ON-ONE APPOINTMENTS
The PGS Center for Student Success also offers opportunities for scheduling one-on-one appointments with one of the dedicated team members. To set up an appointment, students can complete an appointment request form found on the university's My Cornerstone community platform.
With online opportunities, the Center for Student Success is rooted in fostering community so all are equipped to succeed.
"We at PGS care about our student's success, both academically and personally," Canup said. "Adult students in accelerated programs often face unique challenges. Our approach is to partner with them to equip them with the skills they need to be successful in the future."
That passion for empowering students to thrive begins from the first conversation with the enrollment team all the way through graduation and beyond.
"One of the things that I so love about PGS is that each person is here because of our students," Fryling said. "We want to help them succeed. We want to be part of their journeys by creating a supportive environment."
While the PGS Center for Student Success is dedicated primarily to serve current students with academic support and other professional development resources, PGS alumni can receive assistance as well upon request.
For more information about the PGS Center for Student Success and the opportunities it offers, email PGSStudentSuccess@cornerstone.edu.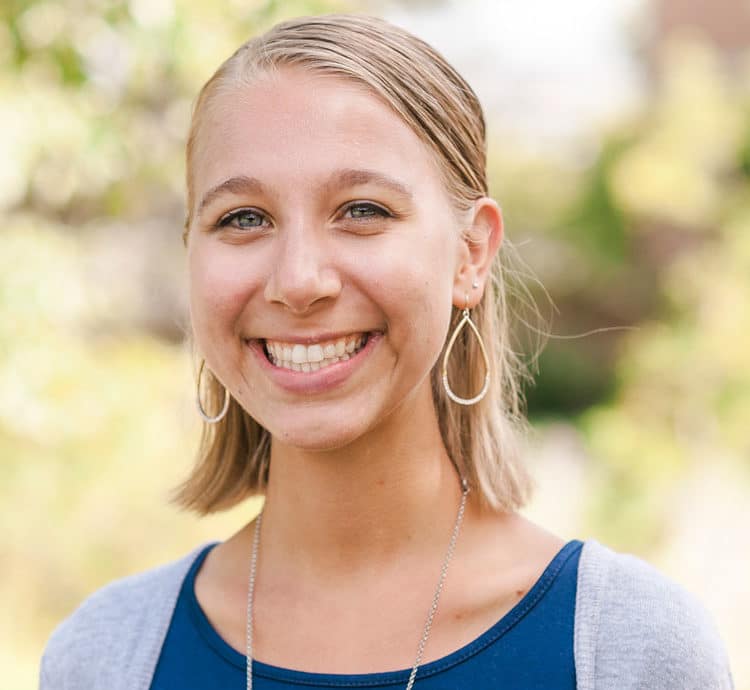 Ellie Walburg
Ellie Walburg (B.S. '17, M.B.A. '20) serves as the admissions communications coordinator for Cornerstone University's Professional & Graduate Studies division.
Want to Learn More About CU?
Connect With CU