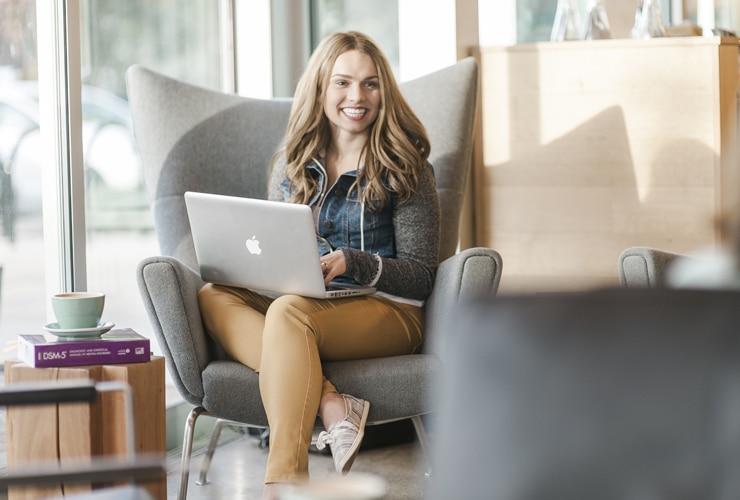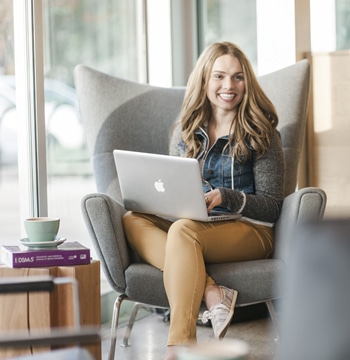 Addictions Certification

A Unique Program
for a Unique Calling
Addictions Certification
Helping people overcome addictions is a difficult task. At Grand Rapids Theological Seminary, we prepare counseling students interested in addiction counseling to guide their patients through recovery, all with a foundation of sound Biblical teaching.
The addictions counseling cognate is comprised of three courses (or nine credits) that are specifically designed to help prepare those who hold a graduate counseling degree for the academic requirements of the Certified Advanced Alcohol and Drug Counselor (CAADC) credential from the Michigan Certification Board for Addiction Professionals (MCBAP). This is a highly credible professional credential for counselors.
Admission Requirements
Hold a bachelor's degree from an accredited undergraduate institution.
Have a minimum 2.5 cumulative undergraduate G.P.A.
Application
Official transcripts from any undergraduate or graduate institutions you have attended
Personal reference
Ministry reference
Careers
Opportunities
Drug and alcohol counseling
Rehabilitation counseling
Detoxification counseling
Private practice counseling
Group counseling
Community mental health counseling
Intensive outpatient counseling
Inpatient counseling
Residential treatment centers
What courses will I take?
The combination of the courses listed below will complete the academic and practical components needed; this will partially fulfill the requirements for certification.
Courses required for the academic and practical component of certification include:
The three graduate course cognate (i.e., COU-651, COU-652 and COU-653).
One graduate course in ethics (e.g., COU-502 Counseling Ethics and Issues).
One 300-hour internship that provides experience in counseling people with addictive and compulsive conditions (i.e., COU 784/785).
Following these courses, a student must:
Work in the field of addictions for 2000 hours (can also count toward LPC licensure).
Pass the IC&RC/AADC written exam.
Sign the Counselor Code of Ethical Standards.
Complete the CAADC application.
Please go to the Michigan Certification Board website www.mcbap.com for application and instructions regarding the certification processes.
Who can take the courses?
The CAADC certification is encouraged for anyone in the social services field that desires to learn more about helping people who struggle with addiction. The Michigan Board typically certifies those with any of the following degrees/licenses: master's level in counseling (LLPC, LPC); psychology (LLP, LP); social work (LLMSW, LMSW); or marriage and family therapy (LLMFT, LMFT).
Individuals with a bachelor's degree can also pursue certification at the Certified Alcohol and Drug Counselor (CADC) level. Please go to the Michigan Certification Board website mcbap.com for application and instructions regarding the certification processes.
How do I enroll?
I already have a master's degree.
Anyone who already holds a master's degree will need to apply using the Non-Degree Application. This will allow you to take only the courses needed for certification, rather than a full degree program. According to the MCBAP, anyone with a Master's Degree or license at a Master's level in psychology, social work, counseling or marriage and family therapy with a clinical application may seek this certification as a CAADC (Certified Advanced Alcohol and Drug Counselor).
I am interested in the M.A. Clinical Mental Health Counseling program and addictions certification.
If you are thinking about working as a counselor and the field of addictions intrigues you, the MA in Counseling at GRTS may be the right program for you! Apply to the 72-credit MA Counseling program using the Main Application for Admission and choose the Addictions Counseling cognate specialization.
How do I obtain certification?
Upon completion of the three addictions courses and the ethics course, you will need to do the following in order to receive the full certification:
Find a practicum site that allows you to gain experience in the 12 Core Functions of alcohol and drug abuse counseling. The Michigan Certification Board has a list of approved sites. You do not have to be signed up for an official practicum course than an institution to gain the practicum experience in this area.
Pass the IC&RC/AAODA examination.
Complete 2000 hours of counseling experience working with AODA clients at a program licensed by the State of Michigan. The hands-on internship/practicum experience may count toward these hours if it was completed at a state licensed substance abuse program. See the MCBAP website for locations. There are many in the Grand Rapids Area.
Apply for the Certification.
Have already obtained your master's degree in counseling, social work, psychology or a related field. Please go to the Michigan Certification Board website at www.mcbap.com for more detailed requirements and certification processes. The CAADC application and materials are helpful as well.
Related Programs
Grand Rapids Theological Seminary offers several rigorous programs for counseling, including online programs. Take a look at some of the other degrees we offer.
Admissions Office
Hours
MON - FRI: 8 a.m. - 5. p.m.
SAT & SUN: Closed
Want to Learn More About GRTS?
Connect with GRTS