Providing Pastoral Care: The Thriving Congregations Initiative is Meeting Local Church Needs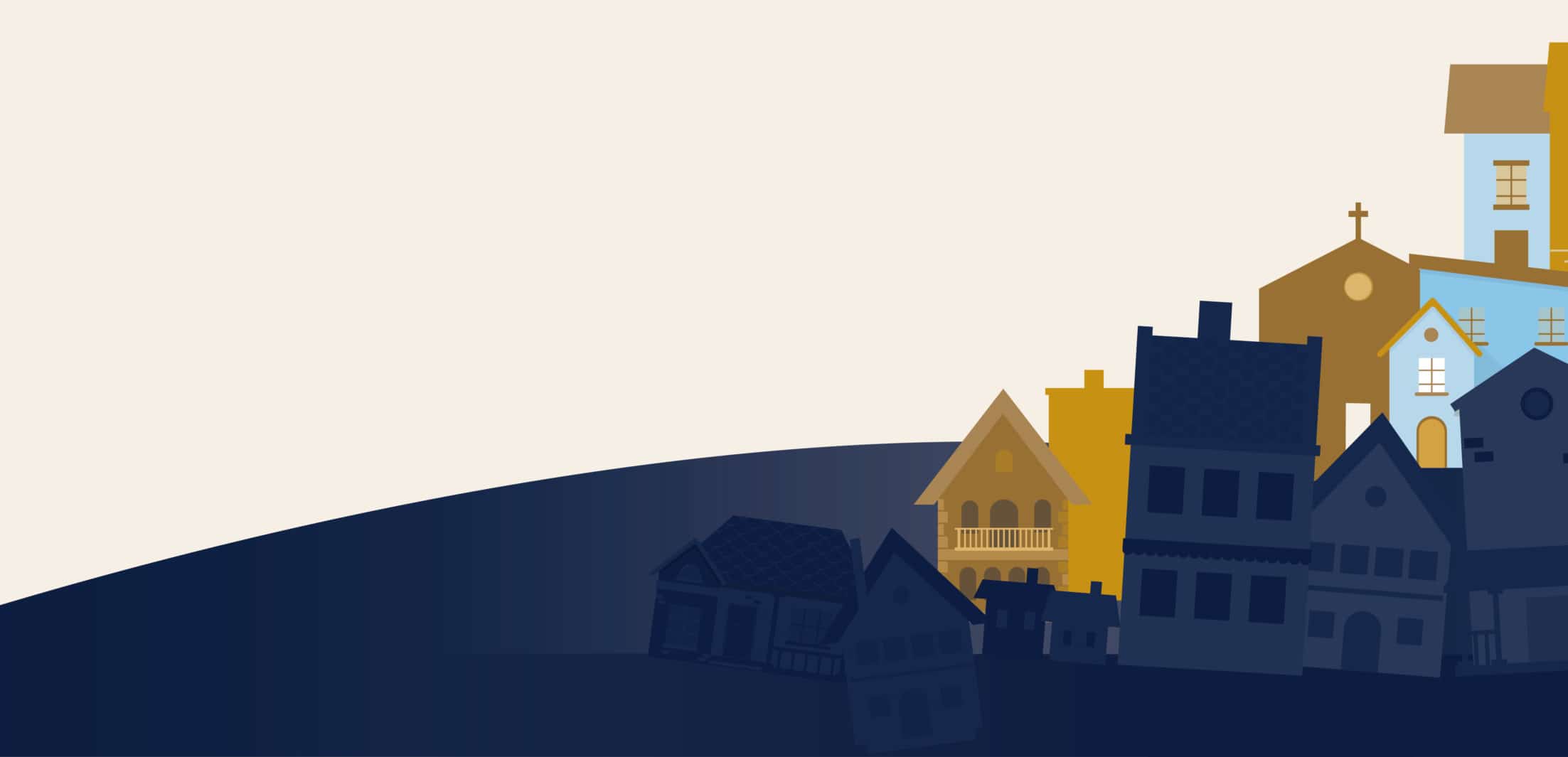 During this COVID-19 global pandemic, story after story recounts situations where the local church is responding to the crises that confront regions and areas. In Grand Rapids, churches across the metropolitan area are demonstrating Christ's love by serving their congregations and neighbors in impactful ways.
For urban churches in West Michigan, the trail of support and impactful ministry to their communities during the pandemic can be traced to critical work that has happened over the past few years.
In 2017, a multi-denominational, city-wide research study on urban churches in the greater Grand Rapids area, titled The Greater Grand Rapids Study of Congregations, surveyed 348 congregational leaders in Grand Rapids, Wyoming and Kentwood. The findings were clear—social and cultural trends have a heavy impact on the finances, functions and ministries of Black, Hispanic and Asian churches. Church is not just a place of worship but also a place of community—a community that is strong, despite often facing a lack of financial resources. The urban church is critical to the West Michigan community, and this research ultimately found opportunities for urban churches to leverage their strengths to do the work that God has called them to do.
What followed was an initiative driven by both GRTS and the Urban Church Leadership Center (UCLC). UCLC, located on the GRTS campus, is a resource center equipped with professional development materials and a support network for urban church pastors and ministry leaders. In order to help urban churches thrive, GRTS and the UCLC developed a plan that would act as a catalyst for effective change.
In 2019, GRTS and the UCLC plan received $1 million in funding from the Lilly Endowment Inc. as part of Lilly's nationwide Thriving Congregations Initiative (TCI). This substantial grant is poised to produce boundless opportunities for growth in the urban church community.
Inspired by research, TCI has developed a five-year plan to assist urban churches in developing their ministries, engaging with their clergy and staff and exploring the connection between Christian practices and social and cultural contexts of their members. The first phase of this project has begun and consists of designing learning models for the first two-year cohort of 20 Grand Rapids area urban churches. Key GRTS faculty contributors include Rev. Dr. Royce Evans, associate professor of pastoral ministry, associate dean of the Urban Cohort program and executive director of ministry residency; Dr. Kenneth Reid, assistant professor of systematic and historical theology; Dr. Kendra Jackson, assistant professor of counseling; and Professor Jennifer Greer, adjunct professor of Bible.
The pandemic, which began in March 2020, could have easily derailed TCI's original mission. But according to Greer, the project coordinator for TCI and adjunct professor of Bible at GRTS, it prompted her team with the opportunity to support urban churches in critical ways. TCI received permission from Lilly to pivot a portion of the grant toward the support of urban churches during the response to COVID-19. With these funds set aside for pandemic aid, the UCLC was able to uniquely support local congregations in areas like health and safety, online transition and financial aid.
At the beginning of the pandemic, safety and resources were critical. The first step was creating a Kent County COVID-19 Church Task Force in partnership with the Kent County Health Department to keep urban churches and their members safe and informed in the midst of the crisis. The task force communicates regularly with Spectrum Health and Pine Rest for both physical and mental health needs.
"COVID-19 has highlighted a lot of challenges in our community, like substance abuse, stress, depression and anxiety, particularly in our youth," said Greer. "Urban church pastors are first responders in many ways. We are providing mental health training through the Mental Health Foundation to equip them to respond to these situations."
As the pandemic progressed throughout April and May, many churches found themselves rapidly transitioning services to an online platform. To aid urban churches with this transition, TCI negotiated a contract with Faithlife Equip, an online church resource. This helped urban churches transition their services online, from livestreaming sermons and text giving to small group discipleship platforms. TCI has secured this resource for 100 urban churches in Grand Rapids. As a result, congregations have remained connected and informed.
As the situation evolved throughout the spring and summer, TCI has remained in constant communication with these churches. Despite the difficulty of the pandemic, this pivot has further strengthened the relationship between the UCLC, GRTS and urban churches. Meanwhile, TCI is still moving forward with its planning process and is on schedule with its five-year plan. GRTS faculty will continue their research through cohorts of urban church clergy and members.
"Lilly Endowment supports the Urban Church Leadership Center's work serving churches in the Greater Grand Rapids community," said Khary Bridgewater at the onset of the COVID-19 pandemic. Bridgewater is the project leader for TCI and formerly worked for the Doug and Maria DeVos Foundation, which also supports TCI. "We are grateful that this grant will help us address the urgent needs of churches in this short-term crisis while building the long-term competencies that will empower churches for years to come."
TCI does not simply exist to provide financial resources to urban churches. Since its inception, TCI was designed to address both long- and short-term concerns in urban churches, as Bridgewater stated. TCI gives pastors of these churches avenues to expand their ministry, fortify congregations and develop new pathways forward that will ensure their growth.
As the situation continues to evolve and some gathering restrictions are adjusted, urban churches and TCI are looking ahead to when congregations can meet safely together again. TCI will continue to act as a resource for pastors and church staff to receive support for their ministry. Right now, this may look like relief grants to help churches manage expenses. In the future, it will continue to provide other methods of support, such as Bible study resources and accountability.
When churches thrive, communities thrive. And when communities thrive, cities thrive. In each of these churches are members and families who make an impact every day—an impact that should be supported and cultivated. The goal of TCI is not simply a one-time financial gift or a season of support. It is an ongoing partnership as urban churches navigate major cultural and sociological shifts. It is a partnership that will bless congregations and communities across the city.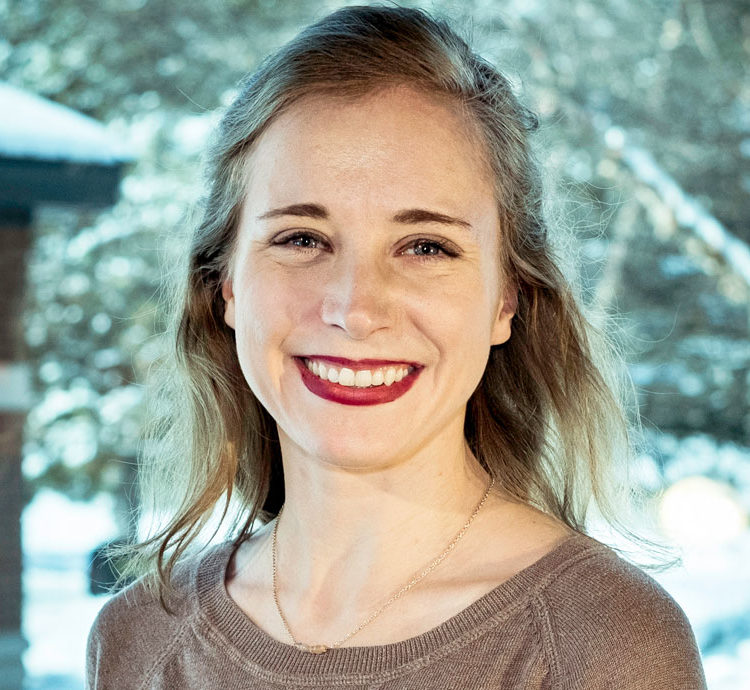 Audrey Wierenga
Audrey Wierenga (B.A. '18) is the copywriter for Cornerstone's Marketing & Communications Office. She graduated from Cornerstone in 2018 with a degree in broadcast communication. Audrey also serves on the Young Alumni Council.
In her spare time, Audrey enjoys working on her own full-length work of fiction, co-hosting a podcast about the Academy Awards and participating in local theatre productions.
Want to Learn More About CU?
Connect With CU