Rooted in the Dirt:
GRTS Archaeology Course Seeks to Bridge Gap Between Science and Scripture

Science and the Bible are often perceived as being at odds with one another. However, scientific practices like archaeology can actually help scholars understand more about the Bible and the cultures of its peoples.
In fall 2021, Grand Rapids Theological Seminary will feature a biblical archaeology course, open to current GRTS students, alumni, and undergraduate students at Cornerstone University.
"We encourage a wide variety of students to consider enrolling in the course," said Dr. Jonathan Greer, professor of Old Testament and director of the Hesse Memorial Archaeological Laboratory on GRTS' campus. "It's for anyone who has a general interest in the Bible and archaeology but also for those who are interested in zoology, anthropology and the humanities."
The bone lab houses several varieties of animal bones retrieved from the excavation site of Tel Dan, an ancient city in northern Israel. Tel Dan is a significant location for Bible scholars interested in history, as it is the site of one of the only references to King David outside of the Bible.
The study of zooarchaeology, according to Greer and Jessi Rowland, who will teach the course with him, helps students understand both how ancient people ate and the sort of sacrifices they made. These "foodways," as Greer and Rowland call them, can tell scholars about social and religious structures, changes in religious practices over time, dietary customs and more.
"The bones give us insight into whom they worshiped and how they ate," said Rowland. Rowland was a student of Greer's and has gone to the Tel Dan excavation site twice and plans to go again on the next dig in 2022.
"Putting your hands on the remains of past cultures provides you with real evidence that these were real, living human beings from other cultures, people who weren't very different from us," Rowland said, reflecting on her experience during the Tel Dan excavation.
The course also gives Greer and Rowland the opportunity to combine science with the literary study of the Bible. Greer, who received an undergraduate degree in health and physical education, understands the importance of bones and what they can tell us about how people lived.
"Most of the animals we study were mammals, and we're mammals," Greer noted. "There's a lot of structural similarity there."
Rowland has also had a curiosity for animal bones. She took archaeological courses under Greer and was then a research assistant for the bone lab. Traveling to Israel for the excavation only continued to ignite her curiosity and desire to teach other students about biblical archaeology.
"The bone lab was actually what initially drew me to GRTS as a student," said Rowland. "It's been a great opportunity to partner with Jonathan for this course."
"Studying archaeology helps us root the abstract stories we see in the Bible literally in the dirt," added Greer.
The course is scheduled to begin in fall 2021 and will take place on Fridays from 11:30 p.m to 1 p.m. in the bone lab. This course is open to current and prospective GRTS students, undergraduate students at Cornerstone and GRTS alumni. For more information on how to register, contact the GRTS Admissions Office at 800.697.1133 or seminary@cornerstone.edu.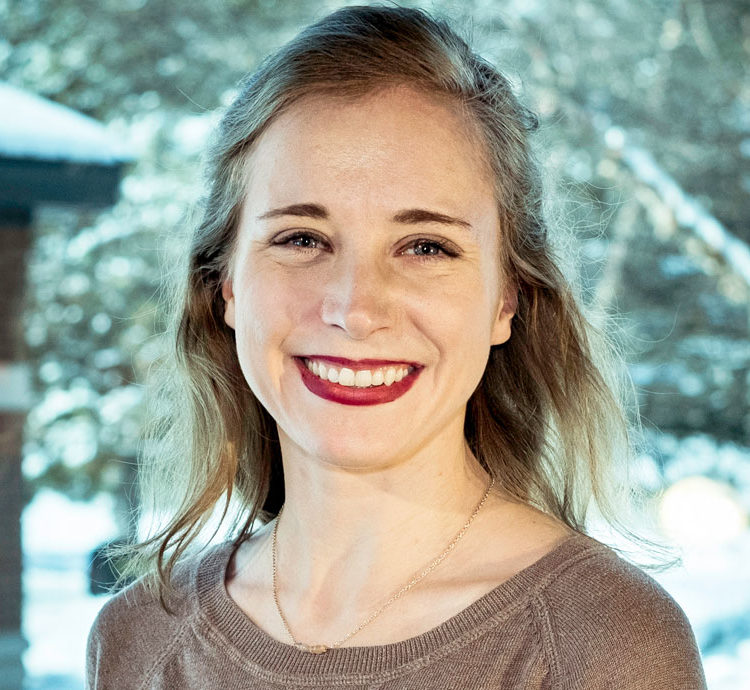 Audrey Wierenga
Audrey Wierenga (B.A. '18) is the copywriter for Cornerstone's Marketing & Communications Office. She graduated from Cornerstone in 2018 with a degree in broadcast communication. Audrey also serves on the Young Alumni Council.
In her spare time, Audrey enjoys working on her own full-length work of fiction, co-hosting a podcast about the Academy Awards and participating in local theatre productions.
Want to Learn More about GRTS?
Connect with GRTS