Shafter Roble Hired as Cornerstone University's
Campus Pastor

Cornerstone University is pleased to announce the appointment of Shafter Roble (B.S. '09, M.A. '22) as its campus pastor. Roble oversees chapel ministries, meets with and mentors students and works closely with Cornerstone's Office of Spiritual Formation & Christian Community.
"Pastor Roble is a man of deep faith and conviction," said Dr. Gerson Moreno-Riaño, president of Cornerstone. "We are incredibly blessed to have him in our Cornerstone community, especially since he is both an alumnus of our undergraduate program and a current student at Grand Rapids Theological Seminary. He already has such a deep understanding of who our students are and how he can best serve them."
Roble has an extensive career background with more than 10 years of ministry experience, having served as the pastor of Iglesia Bautista Biblica in Grand Rapids. He holds a Master of Arts in family care from Calvin Theological Seminary and is currently working toward a Master of Arts in ministry leadership at GRTS.
Of his experience at Cornerstone since he joined the staff in October, Roble said he has most enjoyed attending chapel services.
"It is the place where every CU student, staff member and professor can come and grow together as a body of believers," he reflected. "The first time I visited, the worship band was singing in Spanish. Tears filled my eyes as I saw and heard them sing with such joy and with all their hearts."
He hopes to develop new venues for students to grow spiritually, including discipleship groups, pastoral counseling and prayer times around campus.
"I look forward to the day I can be a blessing and bless each student individually," Roble said. "My wish is that every student has the opportunity to grow closer to our LORD and Savior Jesus Christ."
Roble and his wife, Haydee, have two daughters, Khyara and Tammy. He enjoys all things Star Wars, playing soccer and playing with the family dogs.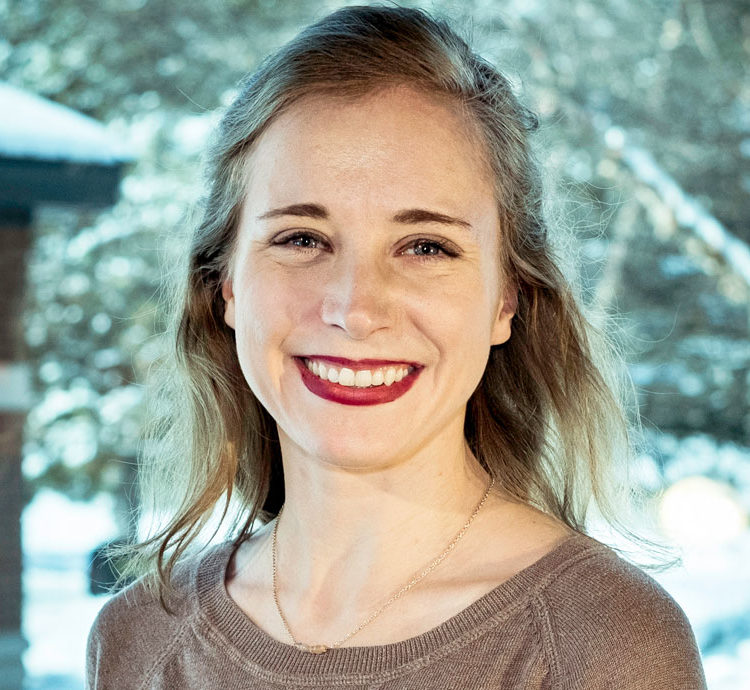 Audrey Wierenga
Audrey Wierenga (B.A. '18) is the copywriter for Cornerstone's Marketing & Communications Office. She graduated from Cornerstone in 2018 with a degree in broadcast communication. Audrey also serves on the Young Alumni Council.
In her spare time, Audrey enjoys working on her own full-length work of fiction, co-hosting a podcast about the Academy Awards and participating in local theatre productions.
Want to Learn More About CU?
Connect With CU