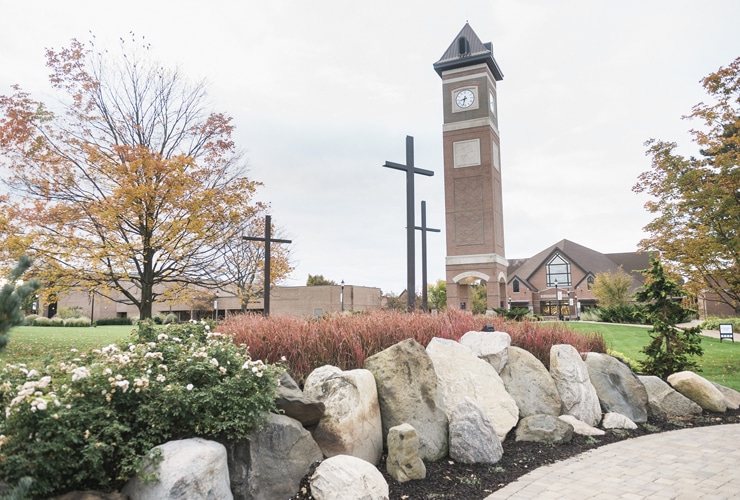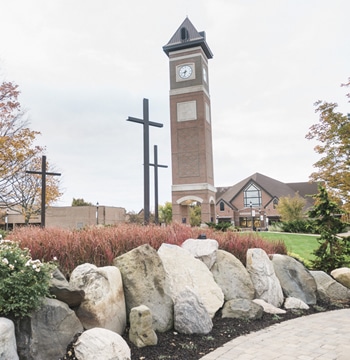 Cornerstone University

An Impact That
Goes Farther
36 Hours. 1 Goal.
Immeasurable Impact.
Every year at Cornerstone University, we send thousands of graduates out into the world to leave immense impact no matter where they go. Our graduates transform health care, innovate the workplace and inspire creativity. All of that starts on campus, surrounded by a community that is committed to seeing them succeed.
That's where you come in—as a deeply loved alumni of Cornerstone University, you are a part of our story. Your impact on campus is tangible, and your impact on the world even more so. On April 18-19, 2023, we are asking our alumni to promote lasting change for Cornerstone.
An Impact that Goes Farther
A donation to Cornerstone today translates to a tangible impact tomorrow. Through Give Gold Days, you can choose where your dollars go—whether it's Cornerstone Athletics, the C. John Miller Business Leadership Scholarship, the Cornerstone Theological Seminary Fund or the Cornerstone University International Student Fund—and provide additional resources to the programs you were passionate about as a student.
Advancement Office
Hours
MON - FRI: 8 a.m. - 5 p.m.
SAT & SUN: Closed
Want to Learn More About CU?
Connect With CU