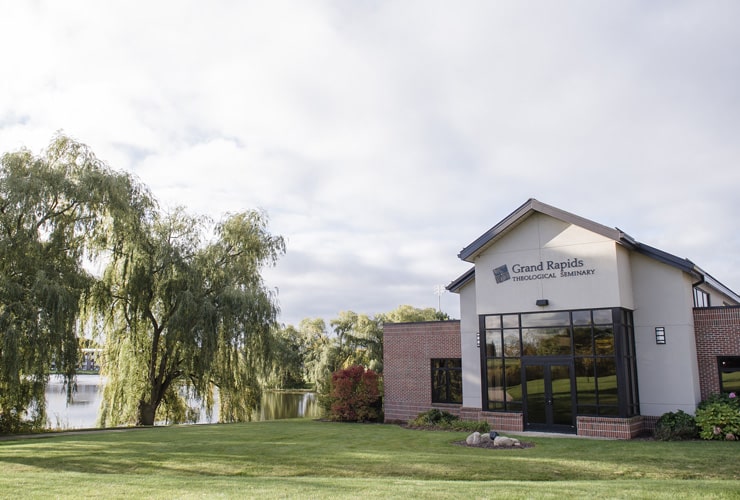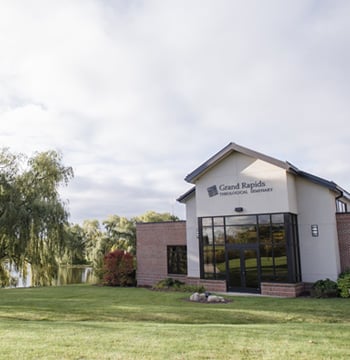 Cornerstone Theological Seminary

Where We've Been
and Who We Are
History and Values
Since it's very beginning, Cornerstone Theological Seminary has existed to equip men and women to become biblically and culturally informed ministry leaders in a variety of contexts. What began as a humble group of people meeting together for a Bible study quickly became an accredited, degree-granting seminary committed to training ministry leaders and clinical mental health professionals.
History
The institution that is now Cornerstone Theological Seminary was founded as an evening Bible institute at Wealthy Street Baptist Church in 1941. From there, CTS evolved into a degree-granting day school and then a seminary. Today, CTS stands on the 130-acre campus of Cornerstone University under a single board of trustees and university president. CTS is a nondenominational seminary committed to training men and women to lead in a variety of ministry contexts.
Cornerstone Confession
The Cornerstone Confession is the foundational doctrinal statement for Cornerstone Theological Seminary and Cornerstone University. The confession is signed annually by Cornerstone trustees, faculty and staff. The confession expresses our commitment to the key teachings of the Scriptures as interpreted through the ecumenical creeds of the early church, the chief insights of the Reformation and evangelical Christianity.
Core Values
Cornerstone Theological Seminary enacts its mission on the basis of eight core values.
Biblical Worldview
We engage theological education from a high view of biblical authority, with an appreciation for the flow of the biblical story and a commitment to exegete the whole Bible in its original languages.
Spiritual Transformation
We understand and pursue ongoing spiritual transformation as a communal redemptive process of growth in faith, which is fostered by knowledge of the Word of God and expressed in character development, ethical transformation and greater love for God and people.
Critical Thinking
We believe critical thinking requires a strong commitment to scholarship, engagement with diverse viewpoints and appreciation for the tension of ideas associated with the developmental process.
Christ's Church
We exist to serve Christ and His worldwide church as partners in the development of ministry leaders through a variety of formal and non-formal means.
Disciplinary Integration
We nurture skillful integration of the theological disciplines to foster holistic growth in theory and practice while affirming the value of specialization in a theological discipline.
Lifelong Collaborative Learning
We foster a disciplined approach to lifelong learning and view it as a shared journey with others.
Cross-Cultural Understanding
We affirm cross-cultural interdependence with the diverse cultures and perspectives of the world and recognize the importance of cultural exegesis and sensitivity for effective ministry.
Diverse Community
We value an academic community that includes men and women of diverse ethnic, socio-economic and Christian theological traditions.
Admissions Office
Hours
MON - FRI: 8 a.m. - 5 p.m.
SAT & SUN: Closed
Want to Learn More About CTS?
Connect With CTS