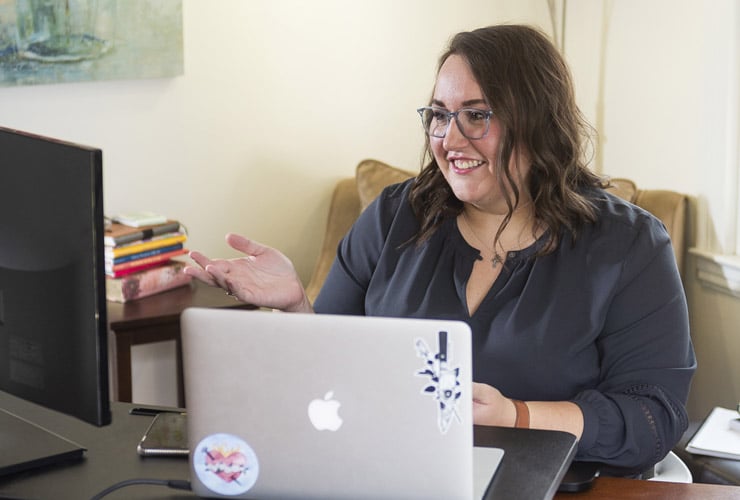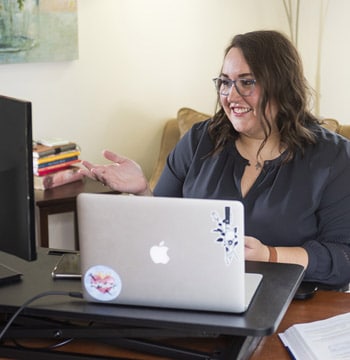 Online Degrees

Achieve Your Goals
from Anywhere
Online Degree Programs
No matter where you are around the country or around the world, a Cornerstone University education is available to you. With our online degree programs, you can access the same Christ-centered, student-focused education you'd receive on campus. You'll become equipped with the tools you need to achieve your goals and the support you need to get there.
Cornerstone offers over 20 accredited online degrees, including programs in ministry, business administration, psychology and more. Flexible, affordable and personalized online degrees from Cornerstone open the door to ceaseless possibilities.
Online Degree Program
Location
0

%

Of faculty are Christ followers.
0

%

Of degrees are nationally accredited.
0

%

Of Cornerstone online students are working full time.
Why Cornerstone?
Cornerstone University exists to empower men and women to become influencers in their world for Christ no matter where God has called them. For over 80 years, we have taught students from a biblical worldview in order to equip them for their calling. We do this through excellent academics, a dedicated campus community and a steadfast commitment to the teachings of Jesus Christ.
Christ-Centered
We believe that Jesus Christ must be central in all things, including our academic pursuits.
Accredited
All of our degree programs are accredited by the Higher Learning Commission and other higher education accrediting bodies.
Student Focused
We exist to serve our students and give them an excellent experience both on and off campus.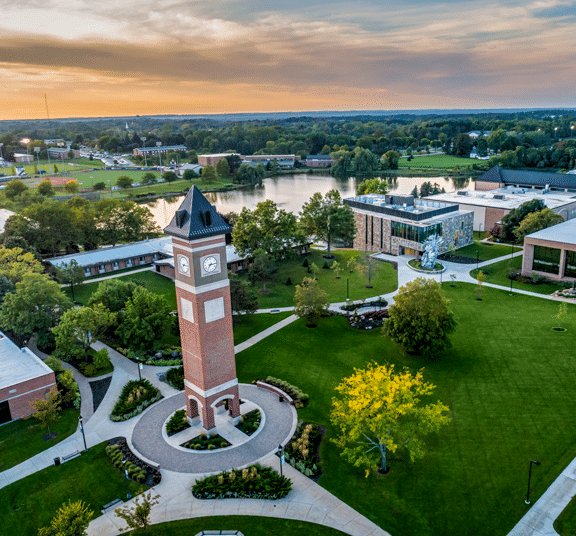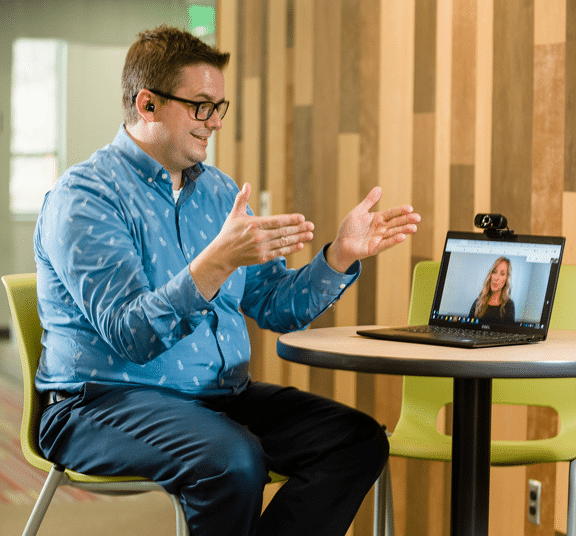 Cost
Our goal at Cornerstone is to be as transparent as possible when it comes to cost. A transfer friendly institution, CU's clear cost structure of our online degree programs helps you know what to expect when planning your academic journey. You also have the option to pay for one course at a time. If you need help discerning the right steps, our financial services team is always available for a one-on-one consultation with you.
Faculty
Professors at Cornerstone are proud of their students. They want to see you succeed in your academic journey, and they are here to help you. As an online student, you'll receive the same support from professors as you would in the classroom. And with their combined decades of experience, they'll challenge you to lead in your career and life with influence and wisdom.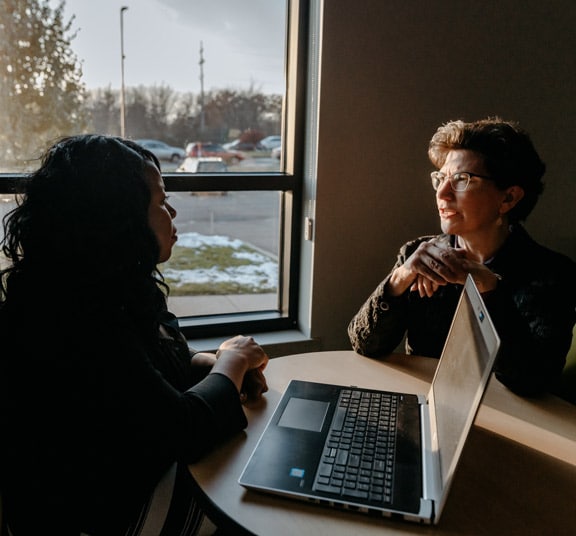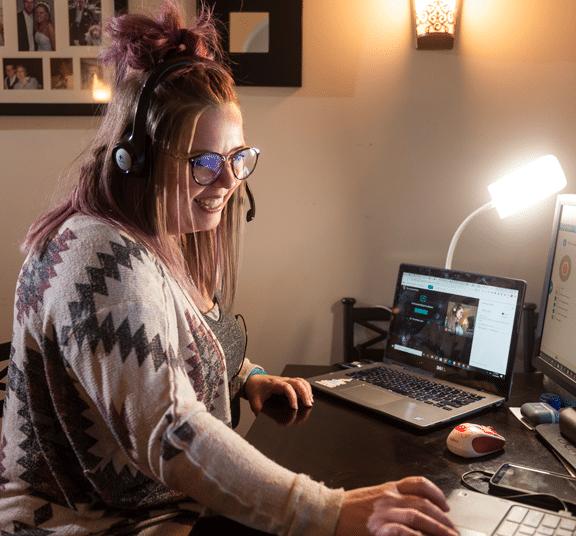 Student Support
As an online student at Cornerstone, you'll have dedicated support to help you on your academic journey, whether you're a seasoned student or beginning your first college degree. CU provides one-on-one appointments with caring advisers and specialists to assist you in areas such as academic writing, tutoring, technology support and career coaching.
Frequently Asked Questions
What's the difference between on-campus and online degrees?
On-campus degree programs meet in person on Cornerstone's campus in Grand Rapids, Michigan. Online degree programs are typically offered in an asynchronous setting (you can complete course work on your schedule throughout the week) and can be completed wherever you have access to the internet!
What if I want to switch from online to on campus?
Once you have registered and started an online course, we suggest finishing the course for that semester. Once the course is complete, you can switch to the on-campus format. Connect with your academic advisor to submit the necessary paperwork and degree plans.
Are all of the on-campus degrees also available online?
No, many of our on-campus programs like nursing, engineering and music are offered exclusively in person. For a complete list of all programs and their available delivery methods, refer to the chart above.
Admissions Office
Hours
MON - FRI: 8 a.m. - 5. p.m.
SAT & SUN: Closed
Want to Learn More About CU?
Connect With CU