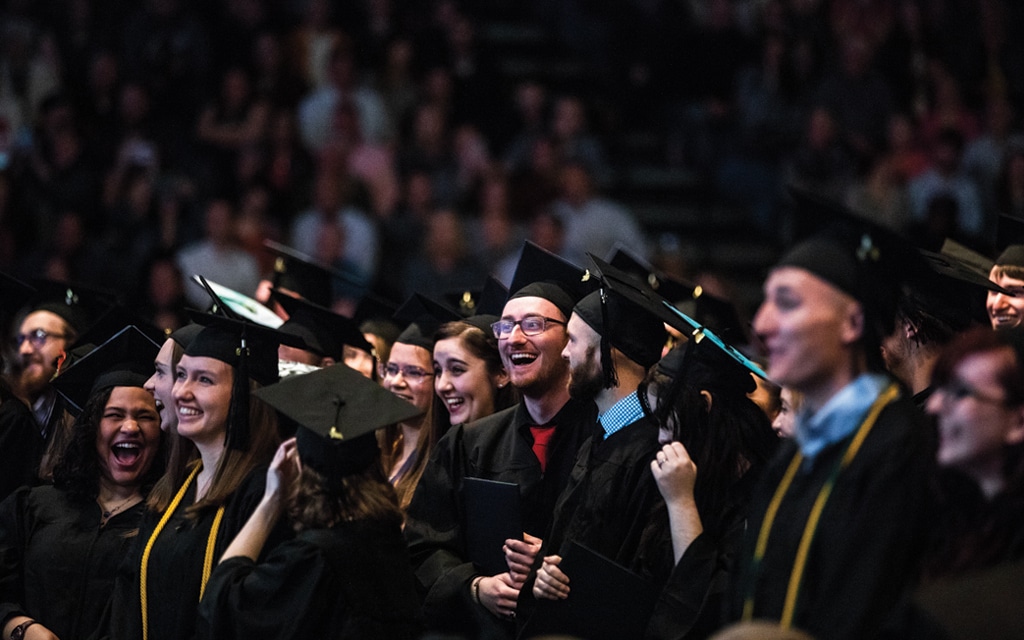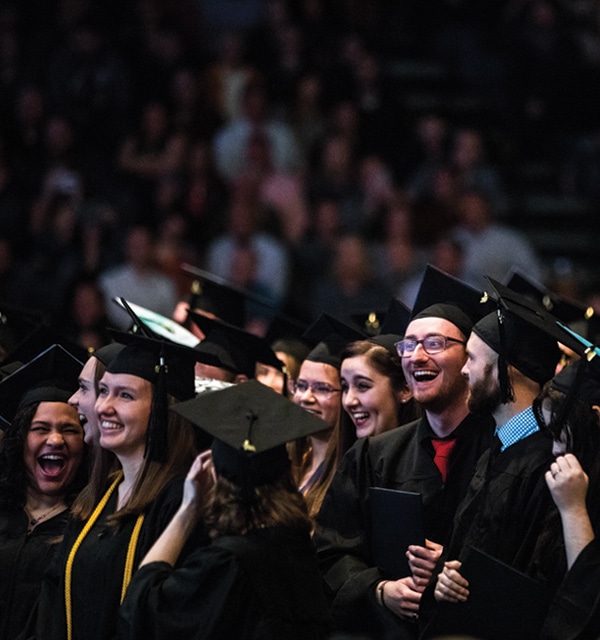 Commencement

This is Your Moment
Traditional Undergraduate Commencement
Class of 2022
Your student has worked so hard to get to graduation. It's time to give thanks to the LORD for their hard work and His hand guiding their life. Come celebrate the undergraduate class of 2022 as we recognize their accomplishments, reminisce on their time here and shed many happy tears for the future God has called them to.
We look forward to hosting you and all your family members on Saturday, May 7 in the Bernice Hansen Athletic Center. Come ready to celebrate and praise God for all He's done in the lives of these Golden Eagles!
Schedule
Check the schedule below for important commencement events. Some of the events will require tickets, which are free of charge.
Date
Time
Ceremony or Event
Location
Thursday,
May 5
5:30 p.m.
Baccalaureate
Christ Chapel
Friday,
May 6
9 a.m.
Senior Continental Breakfast and Tree Ceremony
Gainey Conference Center
Friday,
May 6
10:30 a.m.
Honors Convocation
Christ Chapel
Saturday,
May 7
9 a.m.
TUG Commencement
Bernice Hansen Athletic Center or Livestream
About the Keynote Speaker
This year's commencement keynote speaker is Dr. Gerson Moreno-Riaño, president of Cornerstone University. For decades, Dr. Moreno-Riaño has been a champion for Christian higher education. He began his teaching career at Cedarville University and joined the academic leadership at Regent University before being inaugurated as Cornerstone University's 13th president on Oct. 22, 2021. Throughout his career, Dr. Moreno-Riaño has advocated for and worked hard to create a college experience rooted in biblical truth and provides academically excellent programs to see the greatest impact in our world for Christ. He is honored to be presiding over his first commencement ceremony at CU and thrilled to send off this next generation of CU graduates into their callings.
Tickets
Tickets are not required for our commencement events this year, and all events are free of charge.
Caps and Gowns
Information about caps and gowns for the Class of 2022 will be emailed to each student. Please consult the email for information on how to secure a cap and gown.
Livestream: Can watch LIVE online on this page.
For those unable to attend commencement in person, we will offer a livestream available on this web page on the day of the ceremonies so you can celebrate from wherever you are!
Flowers
Honor your graduate with a bouquet as bright as their future. Flowers can be purchased for graduates via this link. Our partner Posh Petals is offering three beautiful styles. The flowers will be available for pickup at the door on the day of the ceremonies to present to your graduate.
Want to Learn More About CU?
Connect With CU