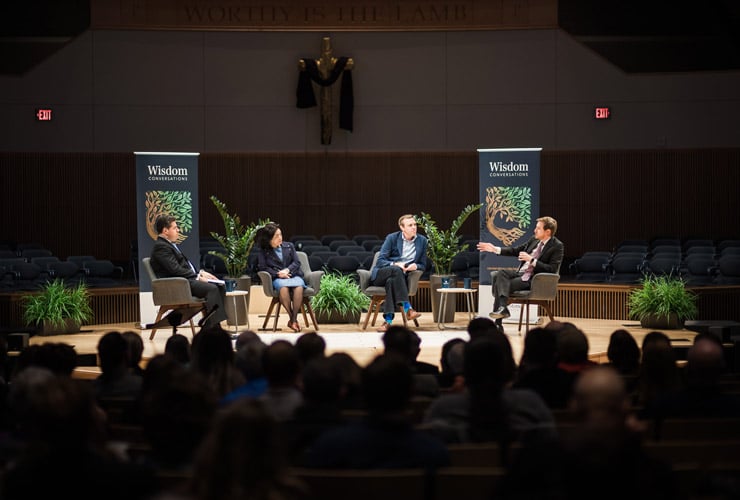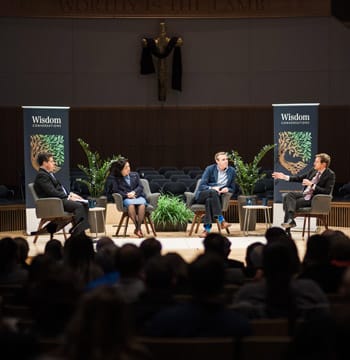 Wisdom Conversations Presented by Cornerstone University
For a full recap of the Fall 2023 Wisdom Conversations event, click here.
As a destination for bold, Christ-centered and influential thought leadership, Cornerstone University is committed to fostering vigorous and courteous conversations with national leaders about some of the most important problems and questions of our day to inspire the pursuit and application of wisdom for the flourishing of our lives and communities.
Hosted and moderated by Cornerstone University, Wisdom Conversations is a series of shared conversations addressing urgent issues of our times and increasing global volatility. National guest thought leaders and experts thoughtfully engage for 90 minutes in a public forum over today's societal and moral challenges, offering various viewpoints and positive potential solutions for the greater good.
Most important is the foundational belief that the Bible is the ultimate source of truth and knowledge, and wisdom only comes as the result of applying its virtues, perfectly exemplified by Jesus Christ. Together, we can create a beautiful community that honors God and influences the world for His purposes.
Fall 2023 Panelists
Eric Metaxas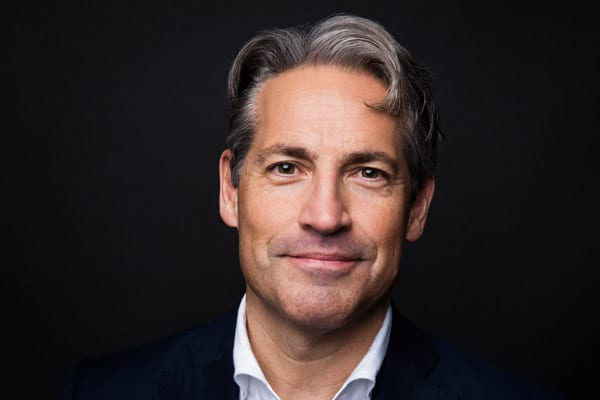 Eric Metaxas is the No. 1 New York Times bestselling author of "Is Atheism Dead?," "Fish Out of Water," "Martin Luther," "If You Can Keep It," "Bonhoeffer," "Amazing Grace" and "Miracles." His latest book is "Letter to the American Church" (September 2022). He has written more than 30 children's books, and his books have been translated into more than 25 languages. His writing has appeared in The Wall Street Journal, The New York Times and The New Yorker, and Metaxas has appeared as a cultural commentator on CNN, Fox News and MSNBC. He is the host of The Eric Metaxas Show, a nationally syndicated daily radio show heard on 300 outlets nationwide and aired on television on TBN. He lives in New York City with his wife and daughter.
Derryck Green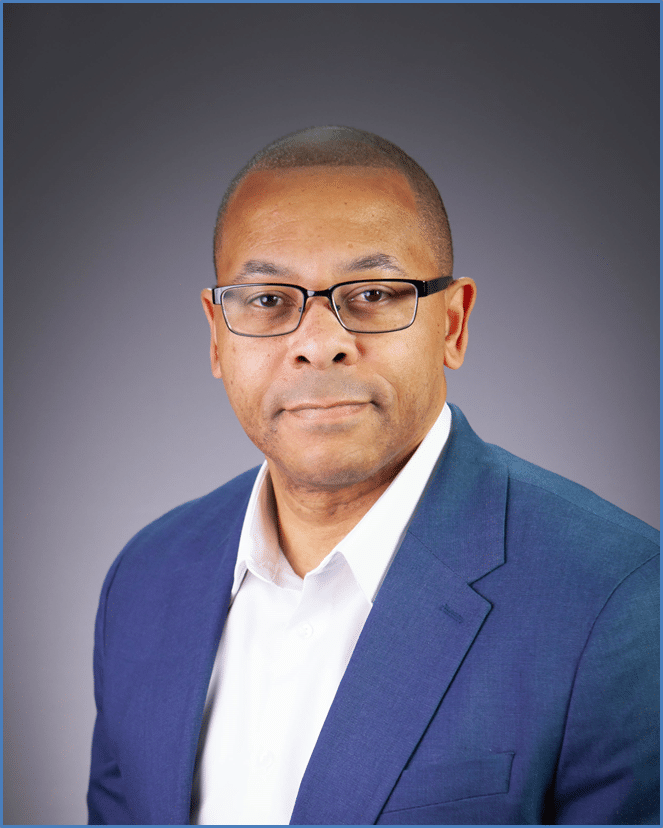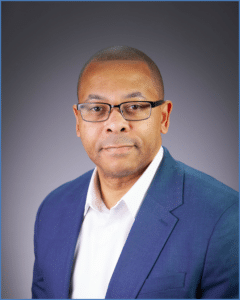 Derryck Green received his M.A. in theological studies in comparative theology at Fuller Theological Seminary. He received his Doctor of Ministry from Azusa Pacific Seminary. He is currently enrolled at Liberty University, pursuing his Master of Theology.
Derryck is a member of Project 21 — a leadership network of black conservatives. He owns an LLC, where he speaks to churches, church-based organizations, and political groups about Biblical morality, marriage, racism, reparations, and how to disciple congregations ethically.
Tara Beth Leach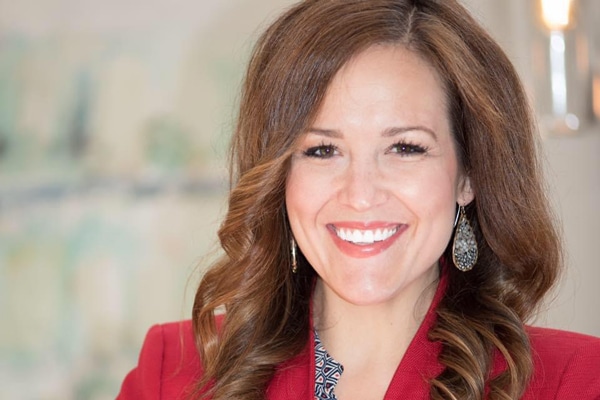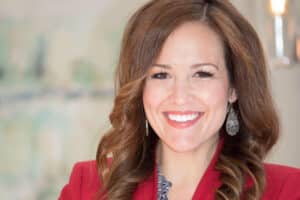 Tara Beth Leach is the pastor at Good Shepherd in Naperville, Ill. She is a graduate of Olivet Nazarene University and Northern Theological Seminary. She is a regular writer for Missio Alliance and writes and speaks widely about women in ministry, church leadership, and encouraging Christians to live out their God-given call. Most recently, Tara Beth was a guest on TBN's Better Together. She is also the author of "Emboldened," "Radiant Church," and "Forty Days on Being a Six," and also has chapters featured in several academic works. She is married to the love of her life, Jeff, who is a NASA engineer, and has two boys, Caleb and Noah.
Who Should Attend?
Everyone! Over 1,000 regional community guests attended in 2023. Events are free and open to all. High school and college students are especially encouraged to attend as future bold influencers for Jesus Christ.
Registration is closed for the fall 2023 Wisdom Conversations community event on Oct. 5.
Register for the Next Wisdom Conversations: March 14, 2024
Register Online
Cornerstone University
Hours
MON - FRI: 8 a.m. - 5. p.m.
SAT & SUN: Closed
Want to Learn More About CU?
Connect With CU