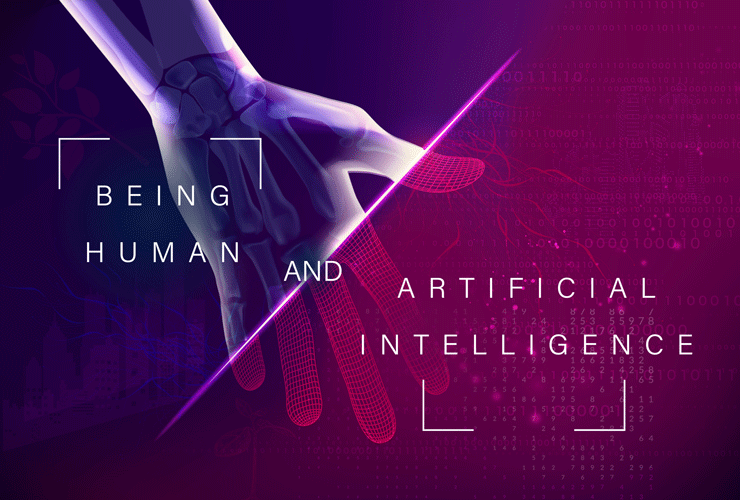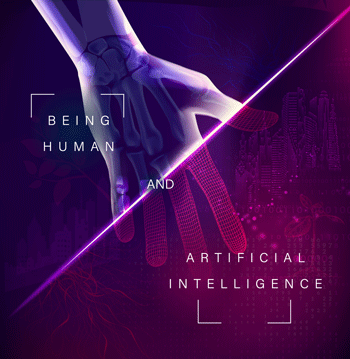 Being Human and Artificial Intelligence
March 30, 2023 | 7 p.m.
Cornerstone University, Christ Chapel
Artificial intelligence (AI) is rapidly becoming the most transformative, disruptive technology in human history. Replicating and potentially surpassing all human capabilities raises profound human and AI life-altering questions that will be the focus of Cornerstone University's upcoming community event: Being Human and Artificial Intelligence.
As a destination for bold, Christ-centered and influential thought leadership, Cornerstone University is committed to fostering vigorous and courteous conversations with national leaders about some of the most important problems and questions of our day to inspire the pursuit and application of wisdom for the flourishing of our lives and communities.
Hosted and moderated by Cornerstone University, Wisdom Conversations is a series of shared conversations addressing urgent issues of our times and increasing global volatility. National guest thought leaders and experts thoughtfully engage for 90 minutes in a public forum over today's societal and moral challenges, offering various viewpoints and positive potential solutions for the greater good.
Most important is the foundational belief that the Bible is the ultimate source of truth and knowledge, and wisdom only comes as the result of applying its virtues, perfectly exemplified by Jesus Christ. Together, we can create a beautiful community that honors God and influences the world for His purposes.
Spring 2023 Panelists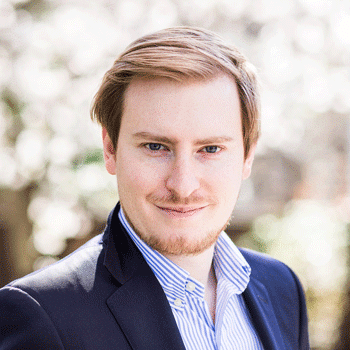 R. David Edelman
Internet Policy Research Initiative Distinguished Fellow, MIT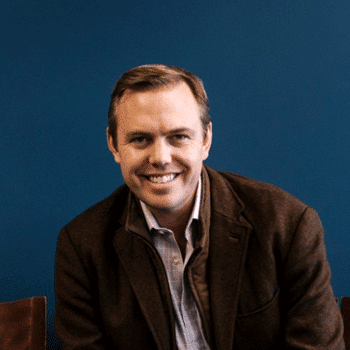 James Meeks
Co-founder & Co-CEO, Iris Technology Inc.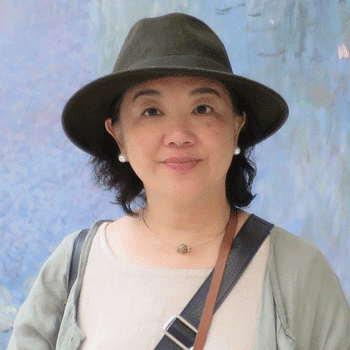 Joanna Ng
Former Cognitive IoT Strategy and Innovation Chair, Innovator & IBM Master Inventor, IBM Watson
R. David Edelman
MIT scholar, Presidential advisor, and leading technologist R. David Edelman is one of the nation's foremost authorities on how new innovations are changing life and business around the globe. Dubbed the nation's "Chief Cyber Diplomat," his insights on issues like artificial intelligence (A.I.), cybersecurity, data ethics, and the geopolitics of technology have shaped national and international policy at the highest levels.
Dr. Edelman served in the Bush and Obama Administrations, rising to become the youngest-ever Director named to the U.S. National Security Council. As Special Assistant to the President, he led the White House economic team's work on technology, media, and telecom policy. He currently teaches at MIT and leads its Project on Technology, the Economy, & National Security.
A sought-after counselor to CEOs and Boards on managing technological disruption, Dr. Edelman has a unique ability to clearly communicate these complex topics, making them both accessible and engaging. His insights and analysis have appeared in the New York Times, Wall Street Journal, Washington Post, WIRED, Forbes, Fortune, and on CNBC, MSNBC, and numerous international outlets.
At MIT, Dr. Edelman leads an interdisciplinary team of researchers, students, and policymakers to address the challenges created by technological disruption – from the international concern of cyberattacks to the economic and regulatory consequences of A.I. and autonomous vehicles. He holds joint appointments in the Computer Science & Artificial Intelligence Lab (CSAIL) and the Center for International Studies (CIS).
At the White House, Dr. Edelman led the development of and co-authored over a dozen legislative proposals, national strategies, Executive Orders, and Presidential policy reviews. As Director for Cybersecurity and International Cyber Policy at the National Security Council, he penned the government's principal doctrine on cybersecurity and Internet issues within U.S. foreign policy. As chief architect of the President's ConnectED initiative, Edelman managed the $10 billion effort that brought broadband to over 30 million American students in their classrooms. As Special Assistant to the President, he led White House engagement with top executives at over 100 companies in the technology, media, and telecom sectors and managed the Administration's policy development on issues like net neutrality, consumer privacy, and patent reform.
Prior to his time at the White House, Edelman served at the State Department's Office of Cyber Affairs, and as the United States' lead negotiator on Internet issues at the United Nations, where he received the Department's Superior Honor Award and twice received its Meritorious Honor Award. He was named one of Forbes' "30 Under 30" leaders in Law & Policy.
He holds a B.A. from Yale University in History, and a master's and doctorate in International Relations at Oxford University. His groundbreaking dissertation, "Cyberattacks in International Relations," examined which forces might restrain state use of cyberattacks.
James Meeks
James Meeks serves as co-founder and co-CEO of Grand Rapids-based Iris Technology Inc., the creator of webAI.com, a fundamentally different approach to AI. A veteran of the U.S. Army, Meeks served two tours in Iraq as an armor officer and received a Purple Heart and Bronze Star. He is the founder and managing partner of Rapids Venture, overseeing and managing a portfolio of start-ups dedicated to areas such as clean energy, public health, manufacturing and artificial intelligence.
Joanna Ng
Joanna Ng is an ex-IBM-er. Joanna pivoted to innovate as an entrepreneurial start-up founder, focusing on artificial intelligence, specialized in Augmented Cognition, by integrating with IoT and Blockchain, applying to all of it her design-thinking methodology. With 49 patents granted to her name, Joanna was accredited as an IBM Master Inventor. She held a seven-year tenure as the head of research, director of the Center for Advanced Studies, IBM Canada. She published over 20 peer-reviewed academic publications, co-authored two computer science books with Springer, The Smart Internet and the Personal Web. As a disciple of Christ, she felt one of her purposes on earth is to be God's voice in the tech arena. She published a Christianity Today article called "How Artificial Super Intelligence is Today's Tower of Babel." She considers her career in tech as a testimony of co-creating with God. To mentor other Christians called into different arenas of the world for kingdom ministry, she started a ministry called KOE, which stands for Kingdom On Earth. Joanna recently published her first book on faith and discipleship in October 2022, called "Being Christian 2.0."
Who Should Attend?
Everyone! Nearly 1,000 regional community guests attended in 2022. Events are free and open to all. High school and college students are especially encouraged to attend as future bold influencers for Jesus Christ.
Register Now
Cornerstone University
Hours
MON - FRI: 8 a.m. - 5. p.m.
SAT & SUN: Closed
Want to Learn More About CU?
Connect With CU