2022 Faculty Excellence Award Winner: Dr. Kim Hofstra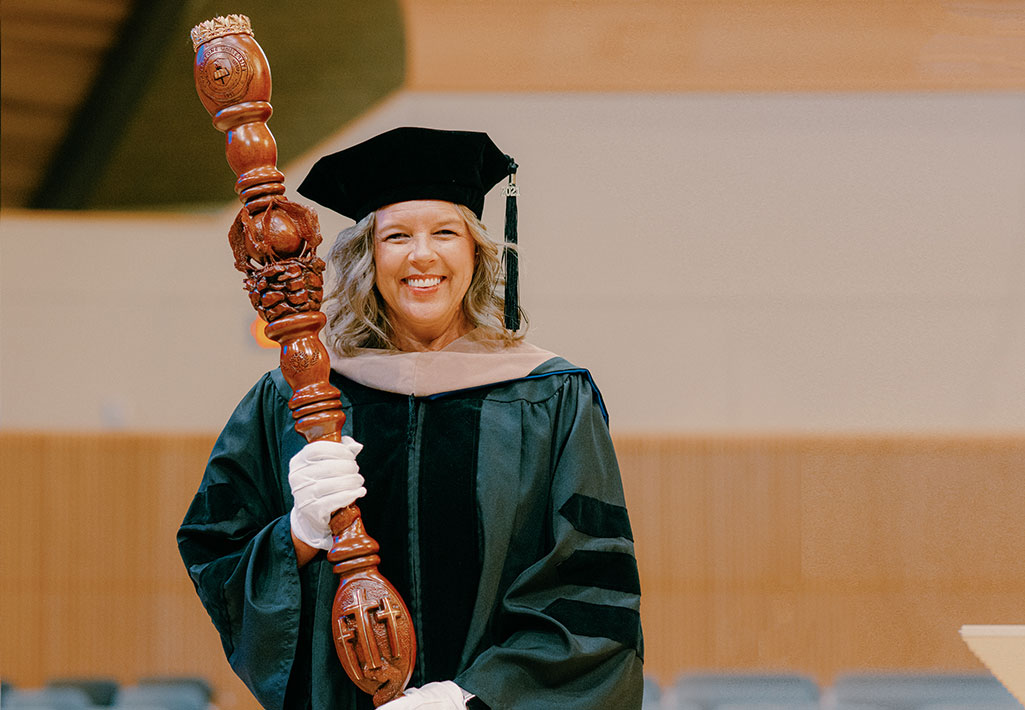 It is our pleasure to announce Dr. Kim Hofstra as the Cornerstone University Undergraduate Faculty Excellence Award winner for 2022! This award is in recognition of her performance of faculty responsibilities at Cornerstone University and her demonstration of exemplary teaching, integration of faith and learning, impact on the lives of her students, and a lifestyle that models devotion to Christ and the Church.
As the Early Childhood coordinator, Kim has strengthened the program through her strong teaching and intentional efforts to recruitment and support of Early Childhood teacher candidates. As a colleague, Kim goes above and beyond to serve others and grow the Teacher Education program. She stepped in as the Interim Division Chair to help lead the division when the Division Chair was on sabbatical. In the last year, she took the lead role in designing the new Early Childhood program. Kim also serves outside of Cornerstone as a GEMS Girl's Club Coordinator at her church; she was recently elected to be on the GEMS Girls' Club's Executive Board.
Perhaps her largest contribution is the time and care she invests into CU students. Students describe her as helpful, supportive, and up-lifting. One student stated, "She is so nice and compassionate towards the students and I love how we always start with devotions and good news." Another student said, "Professor Hofstra made this class so engaging and made sense of the content that may have seemed daunting and threatening to us!" Kim is appreciated and highly valued by both faculty and students and very deserving of this award.
The Faculty Excellence Award is bestowed on a traditional undergraduate faculty members on an annual basis in recognition of demonstrated standards of excellence in the performance of teaching responsibilities at Cornerstone as manifested by exemplary pedagogy, diligent integration of scholarship into faith, involvement in the lives of students far exceeding normal expectations, and a lifestyle characterized by devotion to the Lord Jesus Christ and His Church.