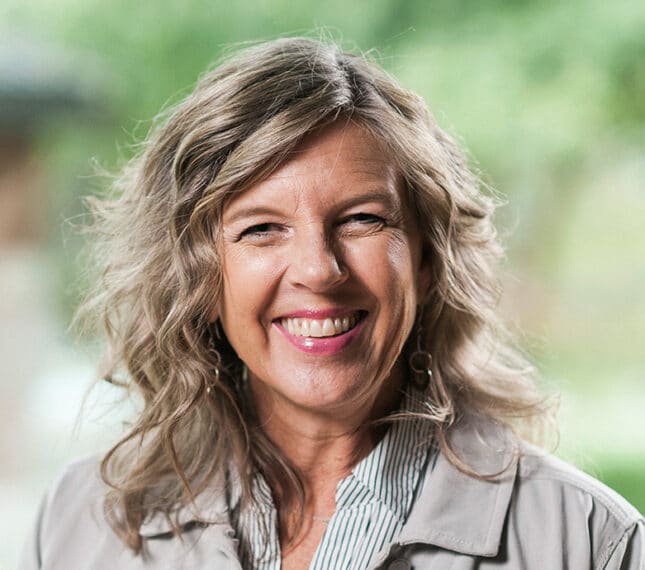 Education
Ed.D., Organizational Leadership and Development, Cornerstone University
M.Ed., Early Childhood, Grand Valley State University (1998)
B.A., Elementary Education, Calvin College (1990)
Research Interests
Teacher self-efficacy
Diffusion of innovation
School leadership
Kim Hofstra, Ed.D.
Member - Academic Council*
Dean of The School of Education & Human Services
Education
Ed.D., Organizational Leadership and Development, Cornerstone University
M.Ed., Early Childhood, Grand Valley State University (1998)
B.A., Elementary Education, Calvin College (1990)
Research Interests
Teacher self-efficacy
Diffusion of innovation
School leadership
Dr. Kim Hofstra (Ed.D. '21) serves as the first dean of The School of Education & Human Services at Cornerstone University. Since 2018, she has utilized her passion for elementary education and curriculum development to train future teachers from a Christian worldview while an assistant professor of education at CU, equipping student teachers to model Jesus Christ's servant leadership and compassion in their classrooms. In 2022, Cornerstone awarded Hofstra the university's Faculty Excellence Award. Prior to beginning her service at Cornerstone, Hofstra taught for 26 years as a preschool and elementary teacher and worked as a teacher supervisor at Excel Charter Academy and Michigan Family Resources in West Michigan.
An alumna of Cornerstone, Hofstra earned a Doctor of Education in organizational leadership and development in 2021. For her capstone project titled "Impact of Leadership Behaviors on Teacher Self-Efficacy during the Implementation of Scripted Curriculum," she conducted an in-depth study on the relationship between leadership styles and effectiveness among educators. Hofstra also holds degrees from Grand Valley State University and Calvin University in early childhood with a ZA endorsement and elementary education respectively.
Beyond the college classroom, Hofstra applies her vast experience in the field of education as vice president for the board of directors of GEMS Girls' Club in Grand Rapids, Mich. She has volunteered as a GEMS club coordinator at Seymour Christian Reformed Church for more than 30 years, and she also frequently presents leadership training sessions for new GEMS club leaders.
Hobbies
Love spending time with family and friends
Serving in the GEMS ministry
Hiking
Campus Involvement
Teacher Education Steering Committee
International Programs Committee
Professional Memberships
National Association for the Education of Young Children
Michigan Association for the Education of Young Children
Awards and Recognitions
Cornerstone University Faculty Excellence Award, 2022
Want to Learn More About CU?
Connect With CU