Cornerstone University B.S. in Exercise Science Students Present Novel Research Findings at ACSM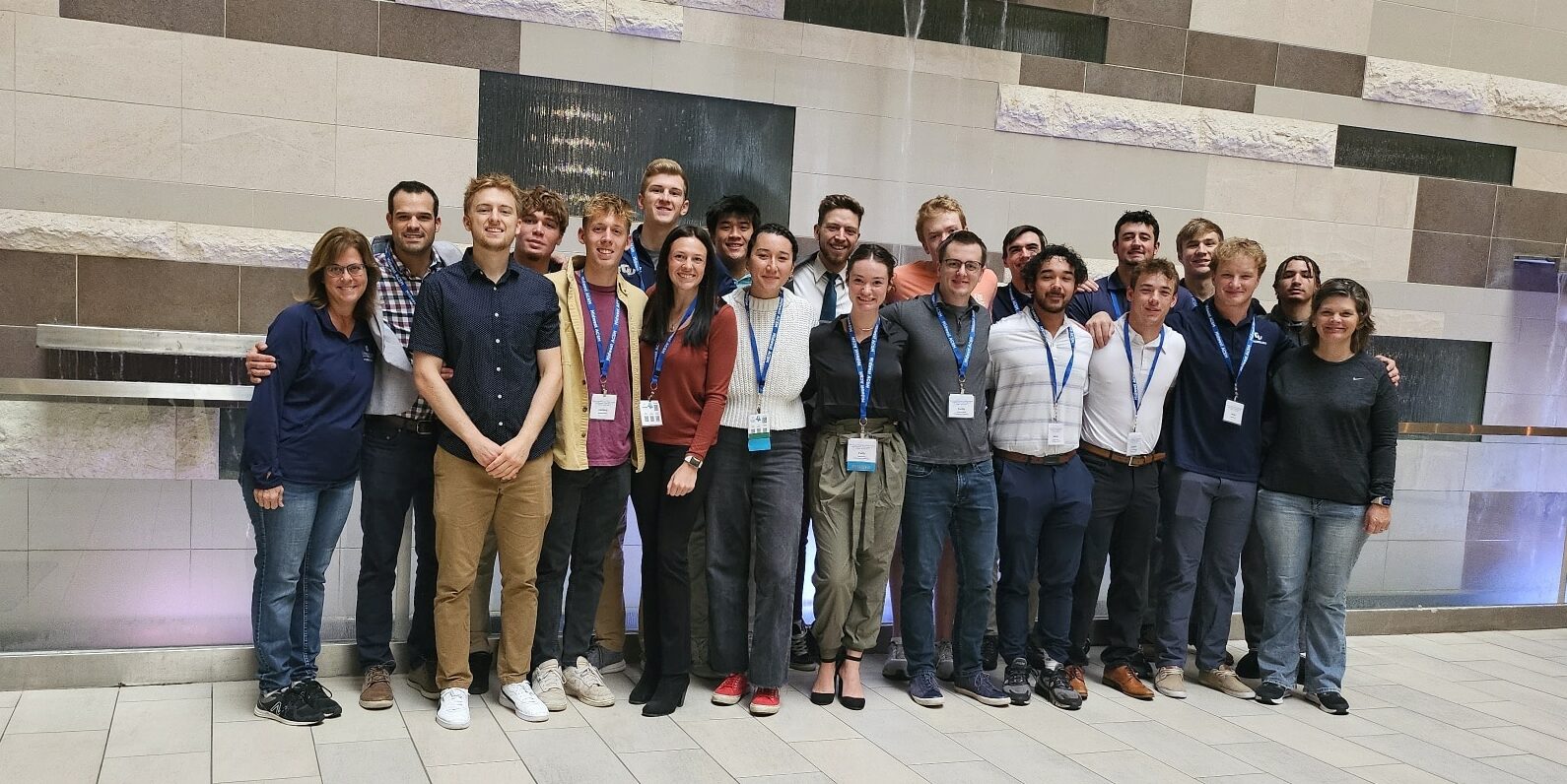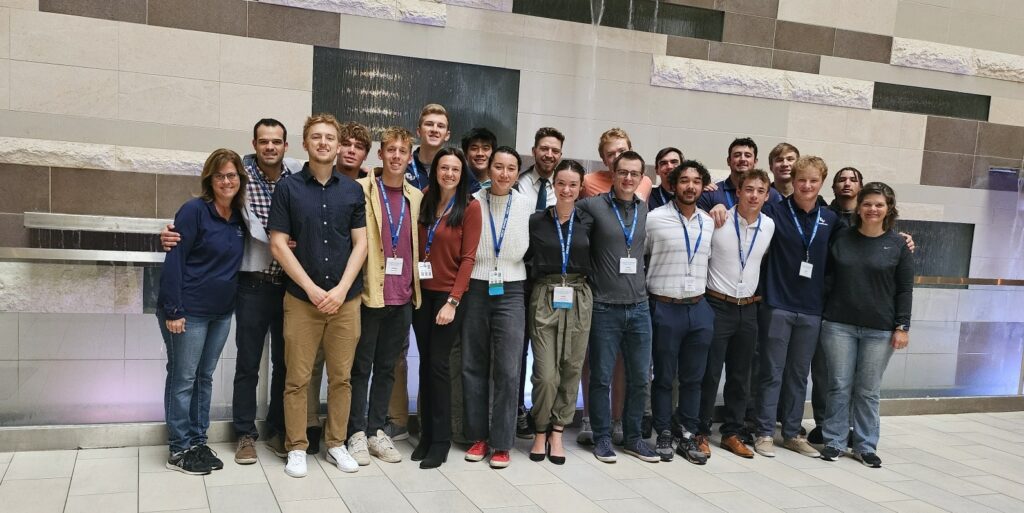 Discovering novel or new research is exciting. For Cornerstone University exercise science students, the opportunity to present their findings in kinesiology, the study of human movement and performance, to peers and the sports medical science community proved invigorating and award-winning.
Eighteen exercise science and kinesiology students attended the October 2023 Midwest American College of Sports Medicine (ACSM) conference in Indianapolis, Ind. Six of those presented novel research findings on the effects of a new compression garment on human performance. Students found that training in the new compression garment leads to greater performance when compared to not training in the garment. Jaye Fuller ('26) won the best undergraduate research presentation award, and Joshua Mayne ('24) won the most outstanding undergraduate research project award.
"My goal in conducting research of this caliber is to expose students to the process of research and the field of research," asserts Dr. James Sackett, assistant professor of kinesiology. "Additionally, we aim to help improve their communication skills, enhance their network, and build their resume or curriculum vitae. Their enthusiasm and determination with regard to human subject research gives me great joy. Seeing them excel and flourish, as I did at the Midwest ACSM, is one of my favorite parts of the job."
According to the Global Wellness Institute, the global wellness economy represented 5.1% of global economic output in 2020 and will reach $7 trillion by 2025. For Cornerstone University B.S. in exercise science and kinesiology students, this means their future influential career opportunities are exponential. But their passion for helping others experience health and wellness is much more personal and is a heartfelt mission grounded in their faith and desire to serve others. This sets Cornerstone's bachelor's degree apart as it combines science, practical applications and the integration of Christian faith throughout the program.
"Our bodies are a gift from God, and it is our duty to glorify and honor Him in all that we do, especially as it pertains to the movement, workings, and design of the human body. This requires a keen understanding of how the human body works at rest and during exercise so that we can care for it and ultimately serve Him and others," according to Sackett.
Here is what ACSM student participants are saying:
"I am so grateful to have the opportunity to perform research at Cornerstone University. Getting to the root of a question and discerning an answer is rewarding, yet the process is where the real treasure is found." — Jaye Fuller ('26)
"With opportunities to meet students who share my passion for research, explore possible graduate programs, network, and learn about the greatest and latest findings, I have never been disappointed in my experience at this conference. I would highly encourage any student in this field to attend." — Faith Kurtz ('25)
"Having the opportunity to learn and network furthered my passion for this field in an enjoyable manner. I believe my participation at this conference will benefit my career in ways I could have never imagined." — Joshua Mayne ('24)
Cornerstone's B.S. in exercise science explores the human body and how movement contributes to health and wellness to serve others through practical applications. Our science-based program taught from a Christian worldview can lead to an exciting, enriching career as a trainer, coach, teacher, or entrepreneur or lay the groundwork for exercise and physical rehabilitation career advancement. Contact 616.222.1426 for admission and affordability information.
Want to Learn More About CU?
Connect with CU