Lifelong Learners Experience God's Creation in New Ways at Yellowstone

It was like a scene from "Dances with Wolves," said Mark Tremaine, advancement advisor at Cornerstone University. All across the Lamar Valley, which is considered the Serengetee of North America, a herd of bison grazed by the river. Some of them were just a few feet away from Professor Raymond "Gator" Gates' week-long class in Yellowstone National Park.
"Gator, do your bison call," Tremaine had said jokingly.
Over the course of two weeks, Gator and his assistant, alumnus Jeff Tindall (B.A. '89), took close to 20 members of the Welch Heritage Institute for Lifelong Learning (WHILL) on a journey through the greater Yellowstone ecosystem. Not only did they stop at highlights like the Old Faithful geyser, but also more off-the-beaten-path locations. Gator's emphasis for the trip was that his students would see the greater Yellowstone ecosystem through the eyes of faith.
One of his students, Ken Merkins, had wondered in the first place if he could go on the trip, as he is not an alum of Cornerstone. He and his wife, Terri, are regular listeners of WCSG radio and happened to hear Gator's interview. They immediately knew they wanted to attend the trip.
"We had been to Yellowstone before," Merkins said, "I had some expectations of what the trip would be like, but what I got was more than expected."
Merkins was expecting to visit some of the more crowded, tourist-centric places in the national park. Instead, Gator led him and the group to places that many people don't know about.
"It was overwhelming for me in a wonderful way," Merkins reflected. "It's easy to see God's creation and not appreciate it for what it is. I probably never would have looked at the creation in the way Gator made us look at it."
For example, Gator pointed out the water dipper, a bird native to the Yellowstone ecosystem. The bird's unique features—nose valves, eye lenses and increased lung capacity, for example—help the bird dive into the water for food. All of these factors have to be present in order for the bird to survive. These features didn't slowly evolve over time—the bird couldn't have one without the other.
Gator uses this and other animals to point to the creative design of the universe. The water dipper was created to survive in that environment—it didn't evolve in order to do so, nor was it designed to gather food any other way.
For decades, Gator has brought college-aged students to Yellowstone on school trips, but this is the first time he has brought older alumni and friends of Cornerstone.
"Their questions were deeper," Gator said. "They had deeper thought and more experience. And everyone blended together very well."
Next year, Gator hopes to bring his group to the Tetons and Lake Yellowstone, the second-largest lake in North America. And yes, there will be a next time. Gator has plans for trips to Yellowstone for Sept. 12-19 and 22-29.
Merkins said that he would go again, "Lord willing."
"To hear and listen to the vast knowledge and wisdom that Gator and Jeff have been gifted with from God was a tremendous experience," Merkins said, "and it was even better to experience it in a setting like Yellowstone."
Request Information for the 2022 Yellowstone Trip
To receive information about the 2022 Yellowstone Trip, email your contact information to whill@cornerstone.edu to be added to the mailing list.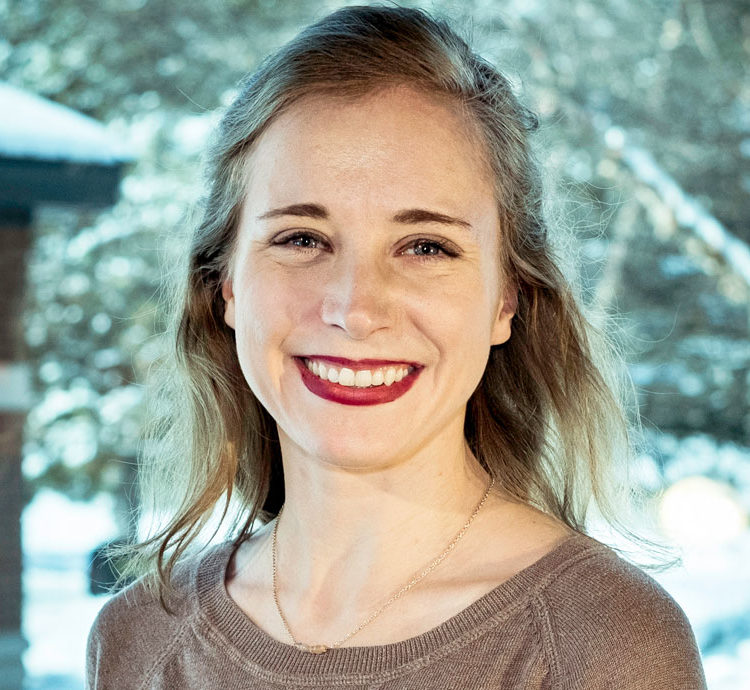 Audrey Wierenga
Audrey Wierenga (B.A. '18) is the copywriter for Cornerstone's Marketing & Communications Office. She graduated from Cornerstone in 2018 with a degree in broadcast communication. Audrey also serves on the Young Alumni Council.
In her spare time, Audrey enjoys working on her own full-length work of fiction, co-hosting a podcast about the Academy Awards and participating in local theatre productions.
Want to Learn More About CU?
Connect With CU