New Wrestling Center to Be Dedicated in Former Board Member's Name

Steve Cochlan's love for Christ, Cornerstone University and wrestling can be summed up simply.
"It's the perfect trifecta—a match made in heaven," Cochlan quipped, being sure to point out the intended pun. "You've got Jesus, you've got wrestling, and you've got Cornerstone," he said.
Cochlan further noted that wrestling is a difficult sport. As the famous wrestler Dan Gable said, "Once you've wrestled, everything else is easy." The skills you learn as a wrestler, like perseverance, dedication and tenacity, are also necessary for sharing the gospel.
On Saturday, Oct. 23, the Steven J. Cochlan Wrestling & Training Center will be dedicated in a ribbon-cutting ceremony during Cornerstone University's Homecoming & Family Weekend.
"In my opinion, no college or professional sport mimics the faith life of a Christian better than wrestling does," said Chris Williamson, men's wrestling coach. "It has a way of preparing you for the difficulty that real life can bring—preparing you for the extreme highs, depressing lows and the daily grind of doing what is right even when no one is congratulating you for it. Wrestling has the unique capability of connecting the spiritual and the physical like almost nothing else can, which is why it makes perfect sense that a place like Cornerstone would host such a profound sport here once again. My family and I are so grateful to Mr. Cochlan for his gift that will allow CU to build up men for Christ through the sport of wrestling in a beautiful new facility."
According to Cochlan, the wrestling program at Cornerstone has been a topic of discussion for several years.
Cochlan, a former member of the board of trustees at Cornerstone, was first introduced to the university through Dr. Joe Stowell, Cornerstone's 11th president. Stowell served on the advisory board of Cochlan's company and later asked Cochlan to join the board at Cornerstone. Cochlan served on the board from 2011 to 2019.
"I appreciate the fact that God gave me gifts and abilities that I could use to serve the board," said Cochlan who eventually became part of the executive committee and also served as chair of the CU finance committee.
During his time at Cornerstone, God used Cochlan's influence beyond the board of trustees. Cochlan discussed with Stowell for several years the possibility of developing a wrestling program at Cornerstone—since wrestling is one of the fastest growing athletic programs in the National Association of Intercollegiate Athletics and the Wolverine-Hoosier Athletic Conference. Cochlan believed that, in addition to being a valuable addition to Cornerstone's athletic programs, wrestling would provide another attractive avenue to recruit more high school athletes.
Cochlan was a wrestler himself in high school. He was inducted into his high school's Athletic Hall of Fame and was a three-year letterman and three-year captain of his team. Currently, his team still holds his high school's record for most consecutive dual meet wins.
Cochlan continues to support his passion for wrestling by serving on the board of the Fellowship of Christian Athletes Wrestling. "I've always loved the sport of wrestling," said Cochlan. "It really helps equip and empower young men and women with character traits to help them engage in all aspects of life."
The new building includes a wrestling practice room, locker rooms and indoor training space for other athletic teams to practice during the winter months.
"We're grateful to be blessed with donors who believe that intercollegiate athletics are an important piece of students' spiritual formation and social experience," said Bob Sack, CU's vice president for university advancement. "In particular, Steve Cochlan's long-standing friendship with CU exemplifies donors' commitment to co-curricular activities as tools for students' learning and growth. This new program will expand our athletic footprint and provide opportunities for more students to prepare to excel in their chosen vocations and impact the world for Christ."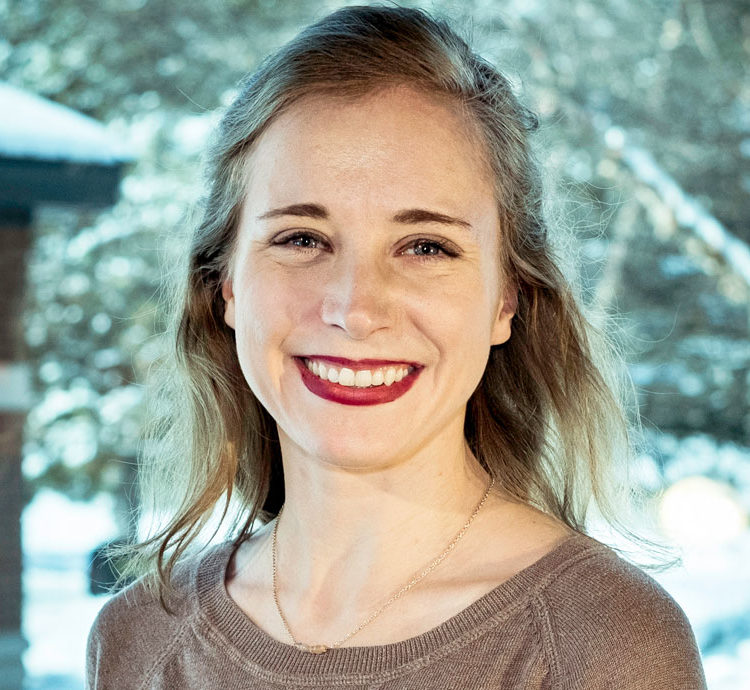 Audrey Wierenga
Audrey Wierenga (B.A. '18) is the copywriter for Cornerstone's Marketing & Communications Office. She graduated from Cornerstone in 2018 with a degree in broadcast communication. Audrey also serves on the Young Alumni Council.
In her spare time, Audrey enjoys working on her own full-length work of fiction, co-hosting a podcast about the Academy Awards and participating in local theatre productions.
Want to Learn More About CU?
Connect With CU