Cornerstone University Reset Tuition 22% Lower For The 2024-25 Academic Year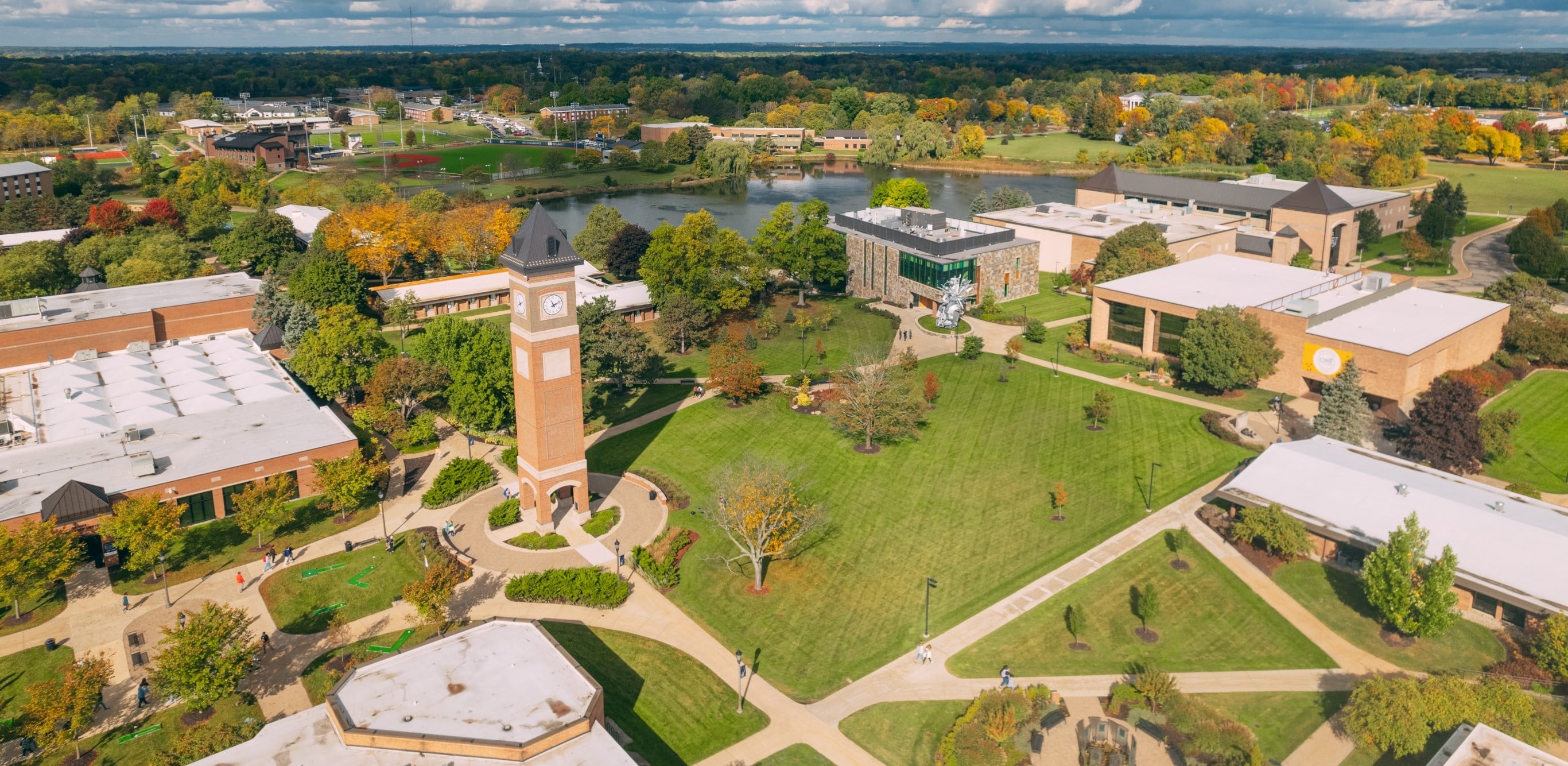 GRAND RAPIDS, Mich. — Cornerstone University, with the full approval of its Board of Trustees,  announced that it is resetting its tuition price 22% lower for on-campus students for the 2024-25 academic year as part of its strategic growth initiative. The aim is to increase awareness that Cornerstone University is one of the most affordable, growing, private Christian universities in Michigan and the nation and to offer tuition transparency for students and families who might perceive that private education is financially out of reach.
"Cornerstone University believes that an outstanding private Christian education should be attainable for all students and families," said Dr. Gerson Moreno-Riaño, president of Cornerstone University. "The tuition reset reflects our commitment to removing financial barriers to affordability and offers tuition transparency. As we continue our strategic growth initiatives, Cornerstone wants every student to experience the best possible education that prepares them for a Christ-centered flourishing career and life."
Tuition for the academic year will be reset from the 2023-24 tuition price of $28,300 to $22,000 for 2024-25 for traditional undergraduate degrees.

Nearly 100% of new students receive financial aid through scholarships and grants to make their educational career goals a reality.

Cornerstone University is reducing the base tuition price by 22% to $22,000 to reflect better transparency in what undergraduate students actually pay. 

The Cornerstone Commitment Grant is offered for eligible families to pay no out-of-pocket tuition. In partnership with the Michigan Achievement Scholarship for recent high school graduates, families with the highest level of demonstrated financial need will qualify for a matching Cornerstone grant up to the full cost of tuition.

Cornerstone's knowledgeable enrollment and financial aid teams can help students and families map out avenues to pay for college which is an investment that grows in lifetime value.
Students rarely pay the full published tuition price at any university due to financial aid offsets. For greater transparency, Cornerstone is publishing its lower tuition rate which is closer to what families actually pay and more affordable than families might imagine for an accredited outstanding private Christian undergraduate degree. Expanding affordability awareness means more students can consider Cornerstone University's private Christian education to pursue their career and life goals.
The value of a college degree remains a significant factor in financial and career upward mobility, increasing in lifetime value as careers advance. At $22,000 for tuition, Cornerstone is more affordable than the $42,000 average tuition for private colleges locally and nationally. Additionally, the university is well within the affordability range of many public universities once scholarships and aid are factored in. 
Accredited by the Higher Learning Commission, the university's most important distinctives are its 75-plus outstanding academic degrees and student learning experiences that are driven by the university's mission to educate bold, Christ-centered influential graduates from a sophisticated academic and Biblical Christian worldview. 
The curriculum, taught by distinguished faculty scholars, researchers and industry experts, cultivates the mission to educate men and women to influence the world for Jesus Christ. The university's CU Promise and CU LEAD – our student leadership pathway – initiatives are aligned with the university's Biblical mission and the recent National Association of Colleges and Employers (NACE) in-demand job and market skills report. Graduates are prepared to be market, ministry and leadership-ready by developing skills that are highly desired across every industry sector. 
"We are excited to make a Cornerstone University degree financially accessible for undergraduate students," said Heidi Cece, vice president for enrollment and marketing. "Our experienced admissions counselors, financial aid, academic success advisors and campus spiritual life teams are ready to welcome students to start this life-changing investment in their future." 
Students and families are invited to discover how Cornerstone University can transform their future through a distinctive, affordable, private Christian higher education. Visit or contact 616.222.1426 for more information on tuition affordability or general enrollment.
Cornerstone University is an accredited Christian university with a passion for global influence through the transforming power of the gospel. As an interdenominational institution located in Grand Rapids, Michigan, Cornerstone offers 75 plus undergraduate and graduate traditional and online degree programs offered on campus and online including Cornerstone Theological Seminary and Asia Biblical Theological Seminary.
Want to Learn More About CU?
Connect with CU