Cornerstone's Science Center Receives Recognition for Outstanding Building Design

The Jack and Mary De Witt Center for Science and Technology received distinction in the Educational Interiors Showcase for its outstanding design.
This showcase, hosted by SchoolDesigns, highlights architectural excellence in primary schools, colleges and educational institutions. SchoolDesigns recognizes the science center's innovative structure and flow, as well as its use of space with details like the rain garden and aquarium.
The building, designed by Progressive AE and opened in December 2018, was awarded Outstanding Design in SchoolDesigns' 2020 American School & University Educational Interiors Showcase. Other schools that were recognized included Emory University in Atlanta, Ga.; The Ohio State University in Columbus, Ohio; and Flagler College in St. Augustine, Fla.
"From the moment you walk into the De Witt Science Building, you see thoughtful design and planning," said Dr. Peter Osborn, executive vice president and chief operations officer at Cornerstone. "The use of space, color, texture and natural materials that highlight the goodness of Christ as creator is evident in the state-of-the-art laboratories, student workrooms and common areas. The very design of the building welcomes and drives collaborative interaction between students, faculty and guests."
This award recognizes Cornerstone's determination to innovate and adapt to student needs while demonstrating dedication to its mission of serving and educating students for the glory of Christ our Creator.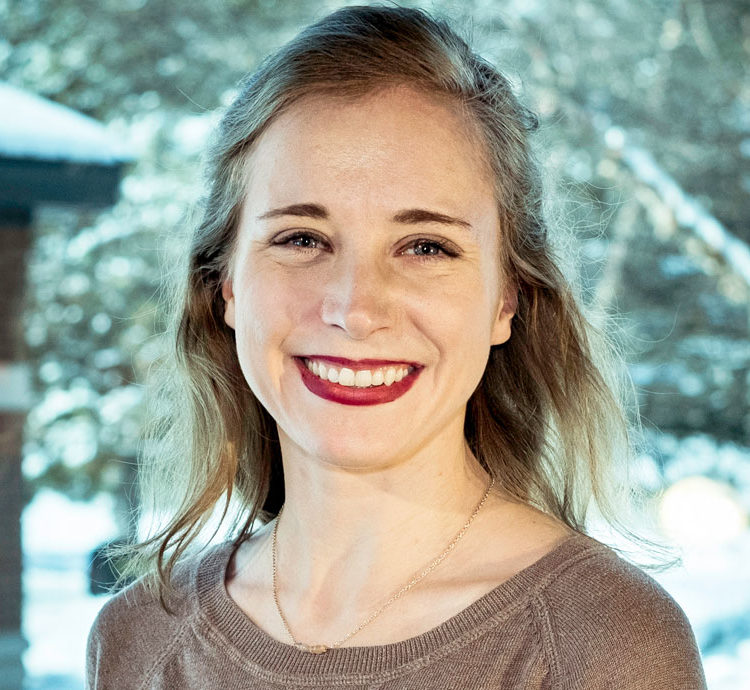 Audrey Wierenga
Audrey Wierenga (B.A. '18) is the copywriter for Cornerstone's Marketing & Communications Office. She graduated from Cornerstone in 2018 with a degree in broadcast communication. Audrey also serves on the Young Alumni Council.
In her spare time, Audrey enjoys working on her own full-length work of fiction, co-hosting a podcast about the Academy Awards and participating in local theatre productions.
Want to Learn More About CU?
Connect With CU