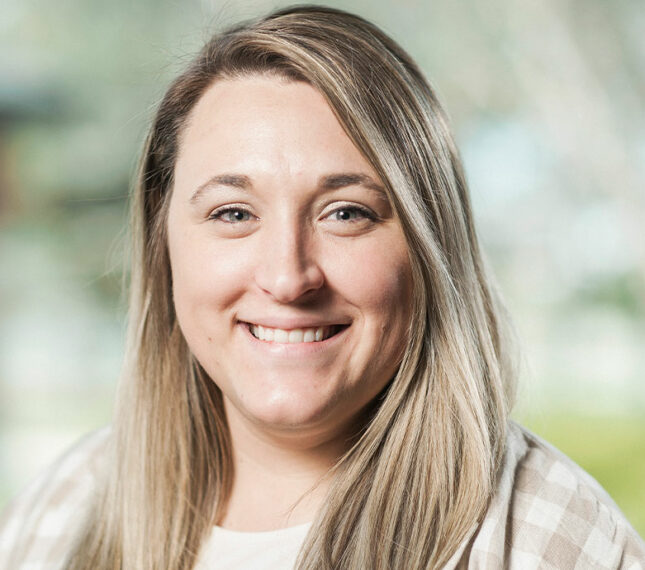 Education
Ph.D. (ABD), Business Administration: Marketing, National University
Post Graduate Certificate, Spiritual Formation in the Age of Social Media, Kuyper College (2019)
MBA, Northwood University (2017)
B.B.A., Business Administration and Management, Northwood University (2015)
Research Interests
Influencer marketing
Digital marketing
Marketing education
Social media marketing
Experiential learning
Alexandria Baldridge, MBA
Member - Academic Council*
Dean of The School of Business & Innovation
Education
Ph.D. (ABD), Business Administration: Marketing, National University
Post Graduate Certificate, Spiritual Formation in the Age of Social Media, Kuyper College (2019)
MBA, Northwood University (2017)
B.B.A., Business Administration and Management, Northwood University (2015)
Research Interests
Influencer marketing
Digital marketing
Marketing education
Social media marketing
Experiential learning
Alexandria Baldridge, Ph.D. (ABD), serves as the dean of The School of Business & Innovation at Cornerstone University. Following a career in corporate banking as a branch manager and digital marketer, she joined the university's faculty in August 2019. As the former chair of the Business Division and an assistant professor of marketing at Cornerstone, Baldridge demonstrated her passion for seeing students succeed while teaching courses such as Principles of Marketing, Marketing Management, Consumer Behavior and Marketing Communications through the lens of a Christian worldview. In both her pedagogical approach and leadership, she demonstrates Christlike virtues and teaches students to do the same as Christ-centered business leaders.
Dean Baldridge is completing a Doctor of Philosophy in business administration with a specialization in marketing at National University. Her dissertation advances knowledge in contemporary digital marketing, examining the experience of influencers working with brands. She also holds a bachelor's degree and master's degree in business administration from Northwood University.
In addition to her work at Cornerstone, Dean Baldridge remains active in the West Michigan community. She volunteers as the high school youth director at her church, works as the social media manager and digital brand strategist for Pottery Lane GR, and serves as a board member for Ccommunity West Credit Union. She also fulfills responsibilities as an advisory board member for Ingalls Pictures, an independent film company, and is a founding board member of Igniser, a nonprofit organization that is committed to stopping human trafficking in Ecuador.
Hobbies
Pottery
Gardening
Reading
Campus Involvement
Business Advisory Board Chair
Dean's Council
Academic Governance Task Force
Core Curriculum Task Force
Student Success Committee
Academic Integrity Committee
Business Student Advisory Council Chair
Related News, Events & More
Want to Learn More About CU?
Connect With CU