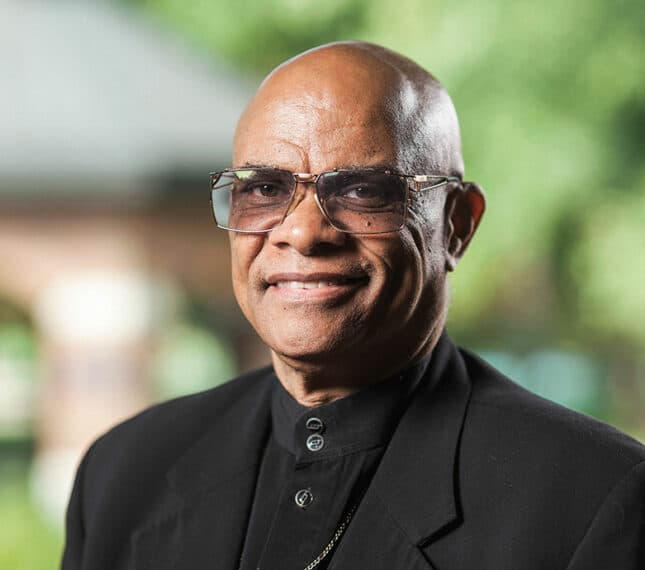 Education
D.Min., Western Theological Seminary
M.A., Interdisciplinary Studies, Grand Rapids Theological Seminary (2008)
B.S., Management/Ministry Leadership, Cornerstone University (2005)
Research Interests
Components of a call to ministry
Intersection of the church and the academy
21st century ministry perspectives and methodology
Royce Evans, D.Min.
Associate Professor of Pastoral Ministry
Associate Dean of the Urban Cohort Program
Executive Director of Ministry Residency
Cornerstone Theological Seminary
Education
D.Min., Western Theological Seminary
M.A., Interdisciplinary Studies, Grand Rapids Theological Seminary (2008)
B.S., Management/Ministry Leadership, Cornerstone University (2005)
Research Interests
Components of a call to ministry
Intersection of the church and the academy
21st century ministry perspectives and methodology
With over 30 years of bi-vocational pastoral experience, Reverend Dr. Royce Evans brings his passion and vision for multicultural ministry, urban outreach and wholehearted theological understanding into his classroom. As the dean of the Urban Cohort program, Dr. Evans champions and encourages urban ministry leaders as they prepare for their vocation.
Dr. Evans received his Master of Arts in interdisciplinary studies from Grand Rapids Theological Seminary and his Doctor of Ministry from Western Theological Seminary. While serving as a pastor, Dr. Evans also worked as an industrial electrician.
Dr. Evans has been married to his wife, Marilyn, for 30 years, and they have four children and eight grandchildren. Dr. Evans often guest preaches at many West Michigan churches.
Hobbies
Reading for pleasure
Gardening
German Shepherd training and rearing
Campus Involvement
Vice President of Diversity, Equity and Inclusion Search Committee
Graduate Admissions Committee
Graduate Theological Student of Color Satisfaction Research Committee
Licenses and Professional Memberships
Master Electrician and Electrical Contractor—State of Michigan
Related News, Events & More
Want to Learn More About CTS?
Connect With GRTS