More Than A Number:
Kim Elders Coaches 1,000th Career Game

When men's basketball coach Kim Elders started his coaching career at Cornerstone University, George H. W. Bush was president of the United States, "Terminator 2" was no. 1 at the box office, and his students were probably listening to Nirvana and wearing plenty of neon. And at that time, Cornerstone was Grand Rapids Baptist College.
Elders didn't realize at the time that he would go on to serve as CU's head basketball coach for 29 years, eventually coaching his 1,000th career game at Cornerstone University. But on Saturday, Feb. 19, he did just that.
This accomplishment makes Elders only the sixth active coach in the National Association of Intercollegiate Athletics (NAIA) and the third in the state of Michigan to do so. Now in his 29th season as head coach—year 32 in this role—Elders ranks second in the state of Michigan for career wins at a single institution.
But these numbers only tell part of the story. Sitting in the men's locker room, Elders can identify each of his players' shoes scattered across the floor. He remembers the names of players from 20 years ago and reconnects with them often. To his players, he's not just a coach. He's a mentor and a friend.
"God just led me here," said Elders, thinking back to his start at CU in 1991. At the time, he was asked by CU basketball coach Tom Martin to serve as an assistant coach. He then transitioned to the role of head coach in 1993. "I believe God called me here, and it's been a terrific ride."
Elders has no intention of stopping anytime soon. During the 2022 season, his team stands at 20 wins, nine losses (13-5 WHAC) and has scored over 2,300 points, 200 more than their opponents'. These numbers are important—Elders is the first to admit that losing bothers him—but not as important to Coach E as the men on his team.
"As a coach, you just want to work in their lives," he said. "It's the greatest joy for me to build into their lives and then to see them go out and impact their world for Christ."
One such young man was Al Gortmaker (B.A. '99). Gortmaker played on Elders' team from 1997-99 and could talk for hours with his old coach about wins, losses and milestones. He and Elders talk to one another more like old friends and less like an alumnus to a former coach.
"When I think about what Coach E did for me at Cornerstone," Gortmaker said, "I realize how he was there to keep me focused on basketball. And even as my life has grown since those days at CU, my faith has grown as well. Coach E helped me grow my faith, and that's something I've passed down to my own kids."
Elders' faith has grown at Cornerstone as well. Being a coach isn't all about winning—it's also about standing beside your players as they suffer losses and then bouncing back stronger. Elders cites Psalm 127 as a guiding verse for him as he's built up the basketball program over the years: "Unless the LORD builds the house, the builders labor in vain." Because it's not his program. It all belongs to God.
"For over 30 years, Coach Elders' influence in the athletics program has had an impact on hundreds of players," said Dr. Gerson Moreno-Riaño, president of Cornerstone. "It was a privilege to honor him at his 1,000th career game and give him the recognition he deserves."
Elders can name almost every player who had a transformative impact on the men's basketball program in the early years. He remembers moments that put their team on the map. As he reflected on his 1,000th game at Cornerstone and the 999 games that came before it, he always circled back to the players who made the team great.
"It's just another game," Elders said of the 1,000th. "One thousand games just means I've been around a long time. It also means that God has just blessed our program because of the success we've had."
On Saturday, the Cornerstone Golden Eagles competed at home against Lourdes University and won 87-67. Students, faculty, staff and alumni showed up to support him, decked out in CU blue and gold. Elders was honored with a commemorative framed photo presented to him by Aaron Sagraves, Cornerstone's athletic director, and over 25 men's basketball alumni.
"Coach E's daily commitment to serving and loving Jesus Christ and his tireless work effort to do the same for his student-athletes is truly inspirational," Sagraves said. "His actions speak louder than words, by the way he leads and sets an example, and that to me is his greatest impact on our coaches and staff. I am thankful to have learned under him as a student-athlete, as a fellow coach and now as an administrator."
One thousand may be just a number, but to all of Coach E's players past and present, it means 1,000 opportunities to grow as players and as men of Christ. At the end of the day, that's why Elders can't quit the game.
"The friendships go beyond the game," Elders said with tears in his eyes. "We would've never known each other but for this great game of basketball."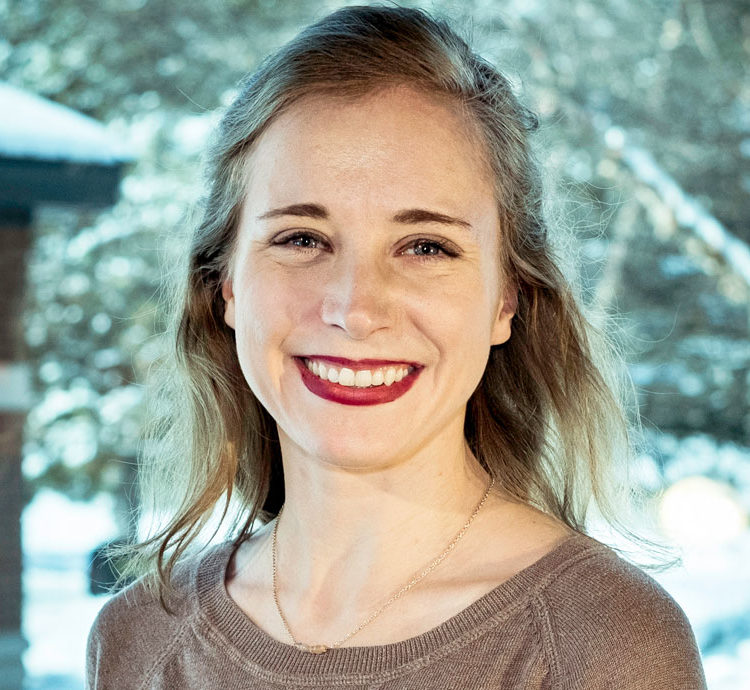 Audrey DeBoer
Audrey DeBoer (B.A. '18) is the copywriter for Cornerstone's Marketing & Communications Office. She graduated from Cornerstone in 2018 with a degree in broadcast communication. Audrey also serves on the Young Alumni Council.
In her spare time, Audrey enjoys working on her own full-length work of fiction, co-hosting a podcast about the Academy Awards and participating in local theatre productions.
Want to Learn More About CU?
Connect With CU