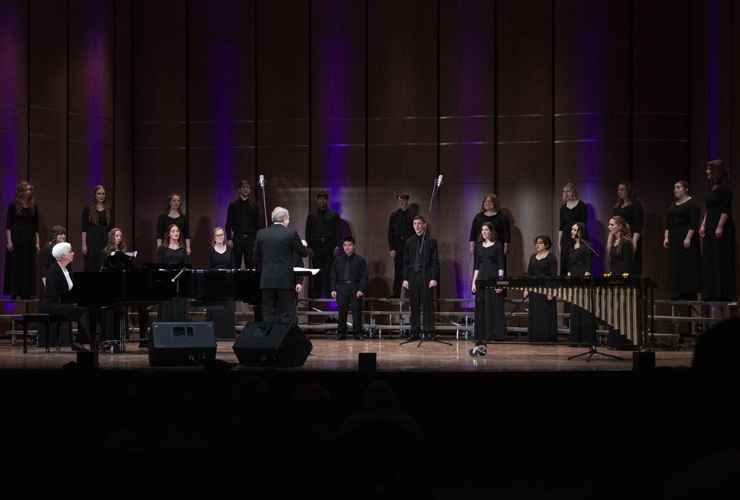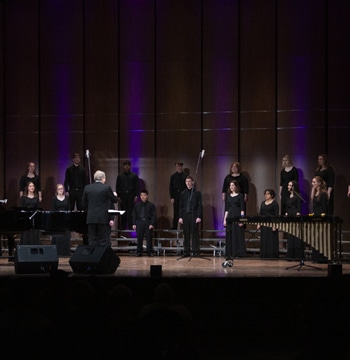 Undergraduate

Excellence and Brilliance
University Chorale
University Chorale is a transformative ensemble of dedicated musicians who want to hone their craft and create meaningful music. By performing choral repertoire that ranges from 16th century liturgical to modern compositions, Chorale members seek to glorify God through song and uncover the depths of His character and beauty.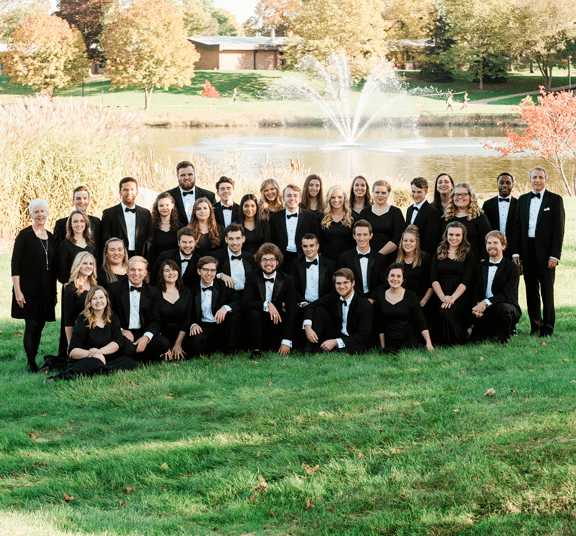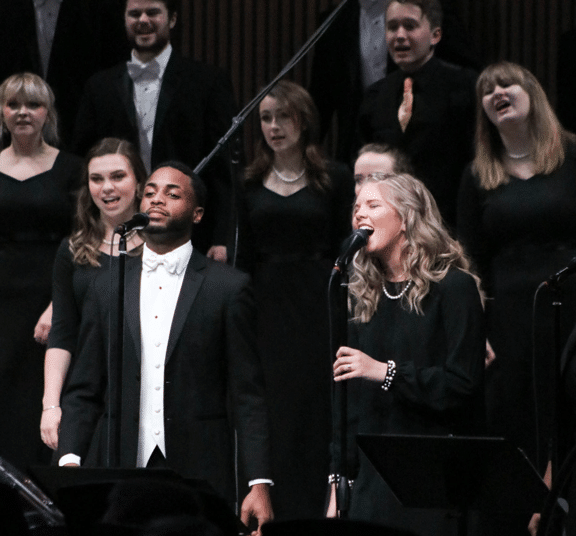 Chorale Tours
Each year, University Chorale embarks on choral tours to places such as the East Coast, Florida, Chicago and Central Europe. These tours are transformative experiences for Chorale members and give them a taste of intercultural worship and performing in various venues around the world.
Performances
Relive some of Chorale's best musical moments from past performances. See below for previous performance recordings that we have available. For additional recordings, follow CU Chorale on YouTube, SoundCloud and Facebook.
01
University Chorale Fall Concert 2020
Available for a limited time, the Cornerstone University Chorale directed by Dr. Kent Walters presents this recording of their Nov. 1 concert. Featuring soloists Maddy Baar and Jackson Muir, as well as vocal ensemble, Credo, this hour-long concert showcases how Cornerstone has continued to engage with the arts through the gift of music, even in this difficult season of COVID-19. May you be blessed by this limited-time virtual performance!
02
Praise to the Lord the Almighty
Arranged by F. Melius Christiansen
Upcoming Events
Chorale performs each semester at Matthews Performing Arts Center as well as other events around campus and around the community. Visit the University Events webpage for the most updated schedule.
Book Us for an Event
Are you interested in the University Chorale performing at your church, school or event? The Chorale is always prepared with a repertoire of both sacred and secular works and can adapt to suit your event's needs. Contact us by emailing deb.vandermyde@cornerstone.edu.
Admissions Office
Contact
P:

F:

616.222.1418
Hours
MON - FRI: 8 a.m. - 5 p.m.
SAT & SUN: Closed
Want to Learn More About CU?
Connect With CU