Cornerstone Summer International Trips Offer Experiential Learning and Inspiration
Embarking on international student trips do more than bring Cornerstone University classroom learning to life. The trips encourage fresh transformative perspectives, ideas and solutions for a globally interconnected world. And importantly, the international student learning experiences reflect the CU Promise to integrate faith and the love of Christ into all aspects of academic learning, especially applied within the trips' faculty-led, hands-on teaching environments. This summer, CU students participated in five unforgettable international learning and service programs, and the impact they had was truly life-changing.
England and Europe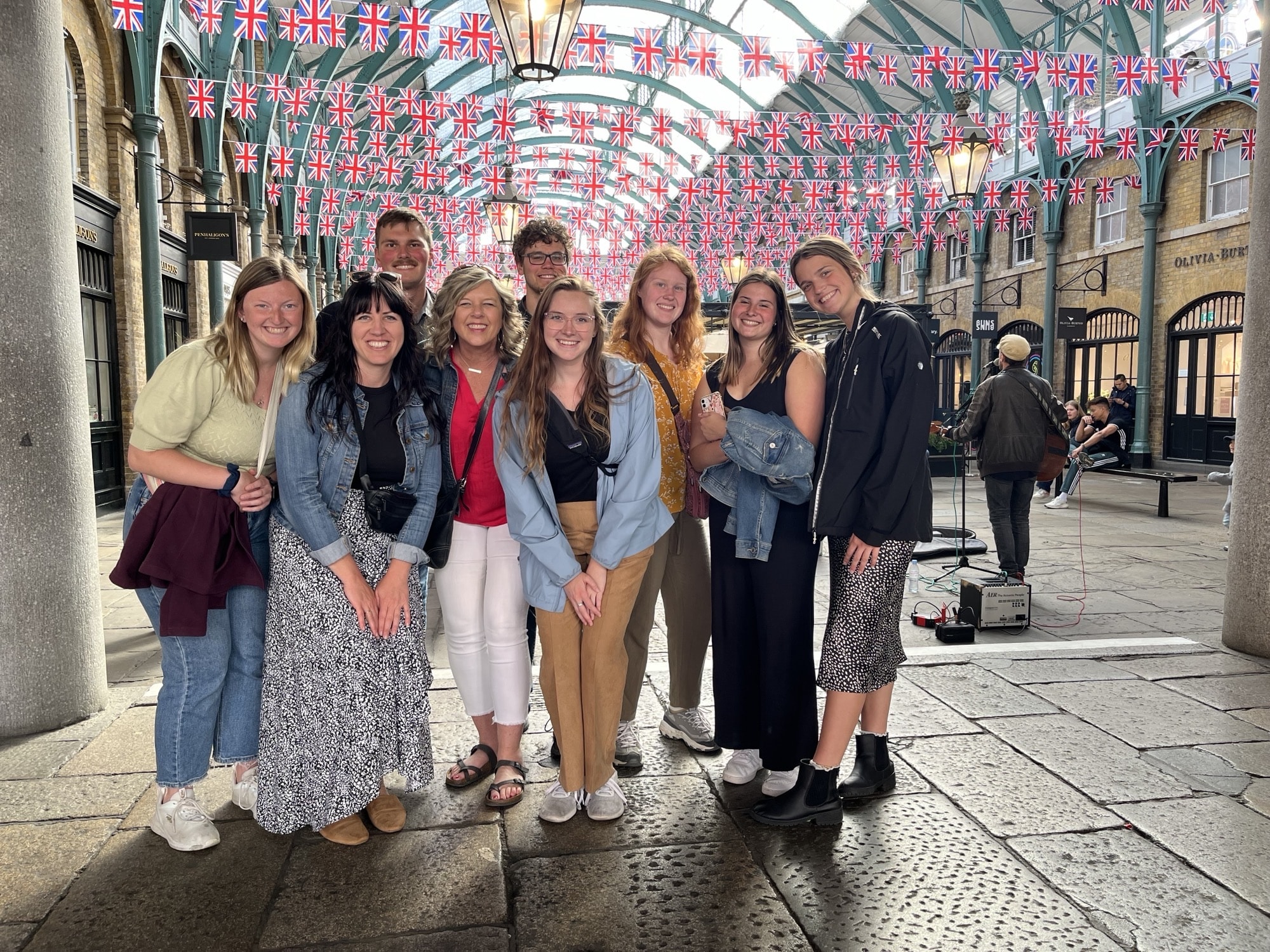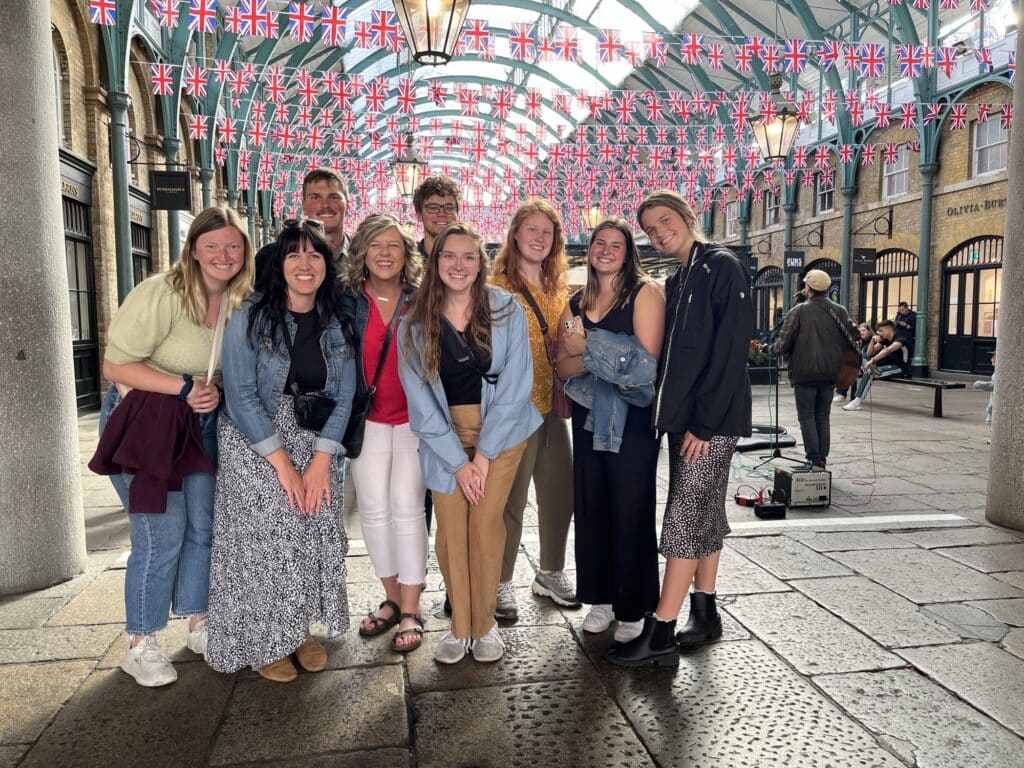 Imagine exploring the enchanting world of British children's literature while strolling through the historic streets of Oxford or visiting C.S. Lewis' home, the inspiration behind Narnia. During the Children's Literature Trip to England, seven undergraduate students delved into the British school system and explored historic sites that form the backdrop of the rich history of beloved authors in English literature. "The trip was centered on evaluating and teaching literature to children as well as considering how our faith influences the texts we select and how we teach secular literature from a Christian perspective," said trip leader Dr. Kristin Rich, associate professor of education.
In Oxford, the team sailed on the Thames River like Mole and Rat from "The Wind in the Willows," and visited C.S. Lewis' home to hear about his Narnia inspiration. In the Lake District, the group hiked to Beatrix Potter's farm and Wordsworth's cottage, observing nature and how it is used in fiction and poetry. Taking the train to London and walking the streets of Charles Dickens sparked a discussion about the portrayal of outcasts of society in literature. Students also considered children in the city as they wandered the paths of Kensington Gardens looking for Peter Pan and later enjoyed the musical "Matilda." Dean Kim Hofstra expressed that "a special highlight included reading books to children in a local school" and recounts the importance of how our perspectives and Christian worldview can influence others.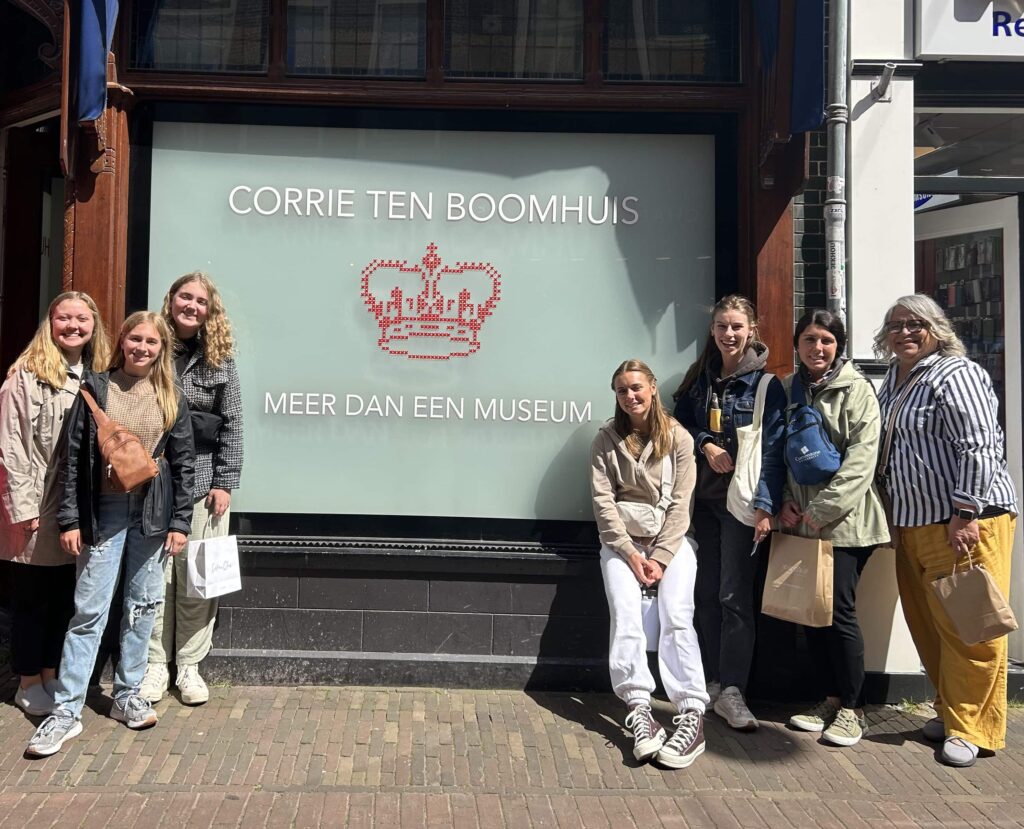 Europe's own rich history provided a different kind of exploration as six psychology undergraduate students traced the History of Psychology in Europe. Trip leader Dr. Nicole McDonald, professor of psychology, asserts that the trip's purpose is to "deepen our cultural intelligence, understanding of God's work around the world, and our awareness of our own vocational path as contributing to God's global redemptive work." Students delved into the lives of inspiring figures like Corrie ten Boom, Anne Frank, Dietrich Bonhoeffer, and Viktor Frankl as well as the connection between art, creativity, and mental illness through the lens of Vincent van Gogh and local community art therapy programs. "To walk the same streets as key theorists and heroes of the faith walked … to view the same art, to sit in the same cafes around the same tables discussing key ideas and theories, to ponder and ask hard questions about how faith and psychology fit together … is a truly intellectually and spiritually transforming experience," said McDonald.
Each site provided meaningful context as well as opportunities for prayer and reflection as students explored: Austria, including Sigmund Freud's home; Germany; Oxford University Sabbath worship service; van Gogh's works and history; Vught Concentration Camp in Vught, the Netherlands; and a tour of London. One special highlight was visiting with CU alumnus Angela Platt, a doctoral student teaching at St. Mary's University outside London. Students engaged in profound discussions specifically focused on suffering and resilience and how faith and the application of skills in psychology can impact and encourage spiritual, physical and mental well-being.
Mexico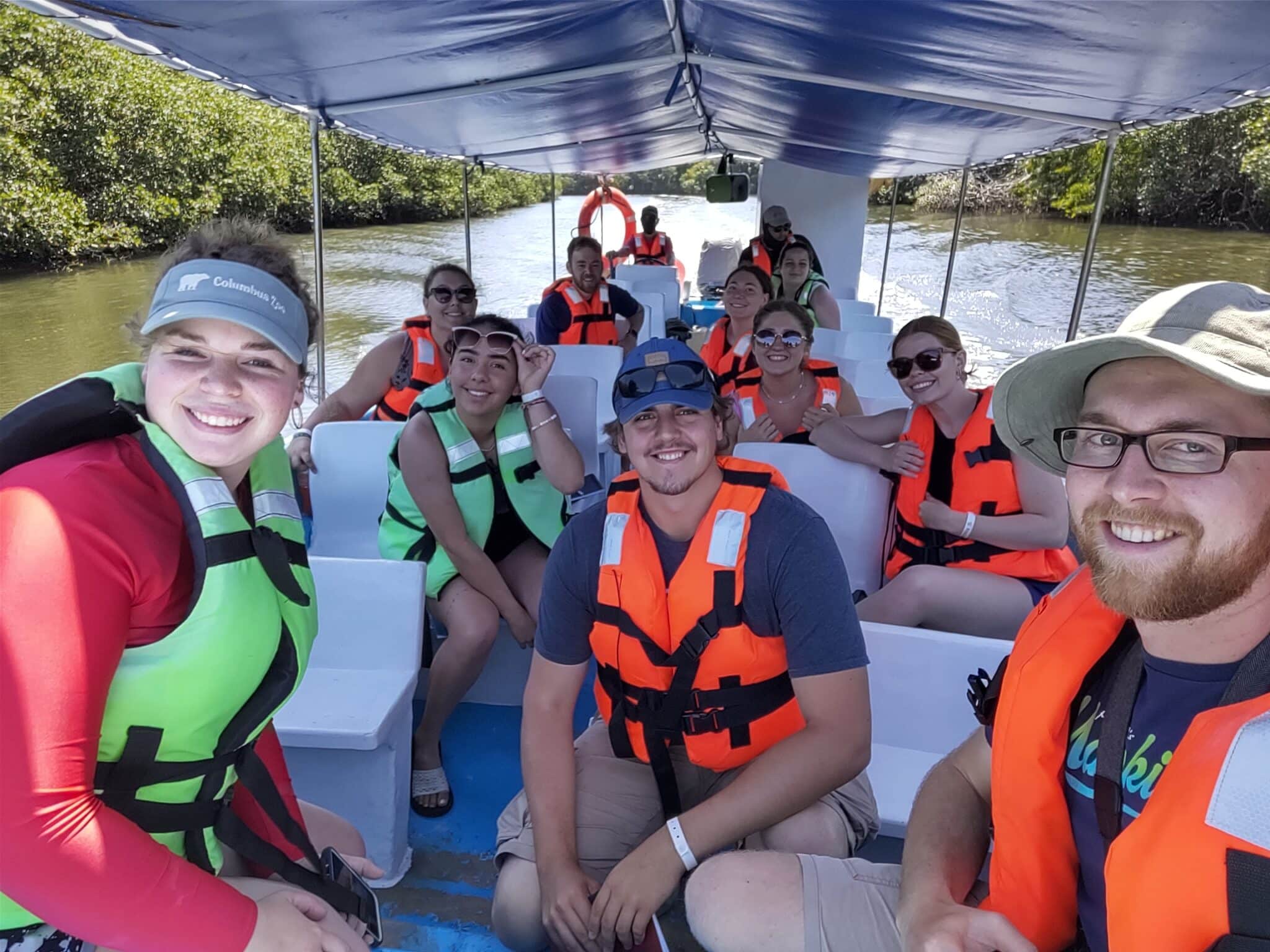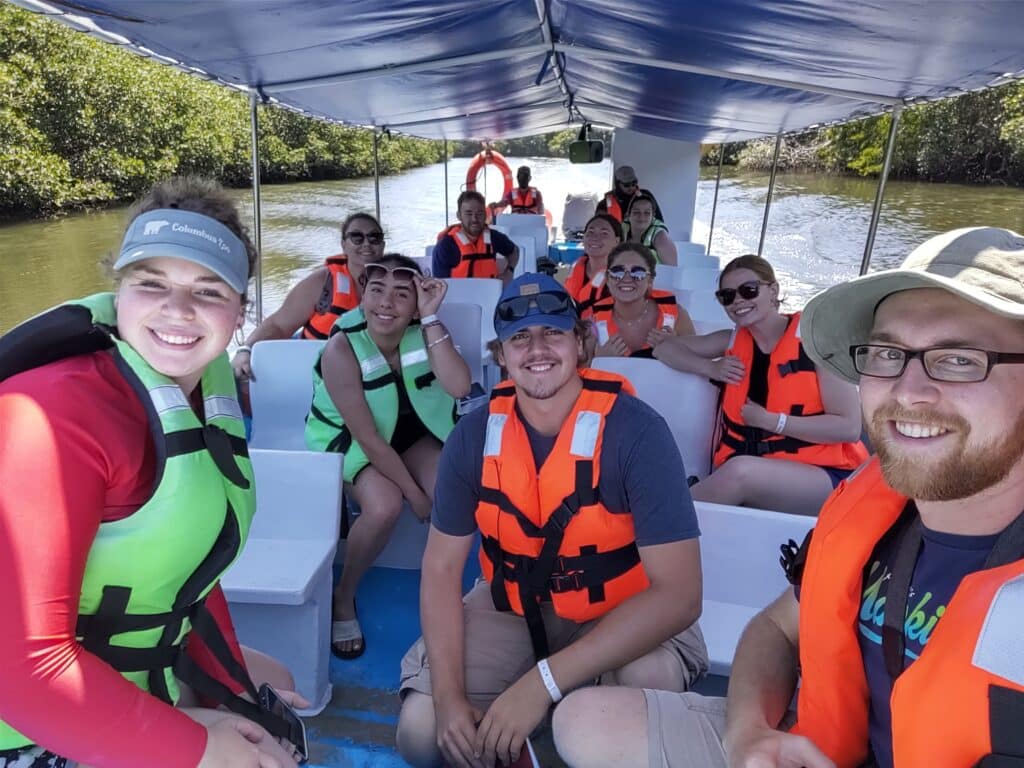 Traveling to Mazatlan, Mexico, nine biology students experienced an unforgettable hands-on journey as part of their Advanced Field Studies course. Documenting hundreds of species and exploring strategies to mitigate environmental impacts, students gained a greater appreciation for God's miraculous creation and the Biblical and scientific support to care for God's world. An important service-learning and ministry connection occurred at a local Spanish church, shedding light on food access challenges in the region, enabling them to reflect the love of Jesus Christ by feeding local families. "This was a memorable highlight of the trip," said trip leader Dr. Justin Burdine, assistant professor of biology, as well as "offering students valuable insights and practical applications into the ecosystems along the Pacific Ocean."
Jamaica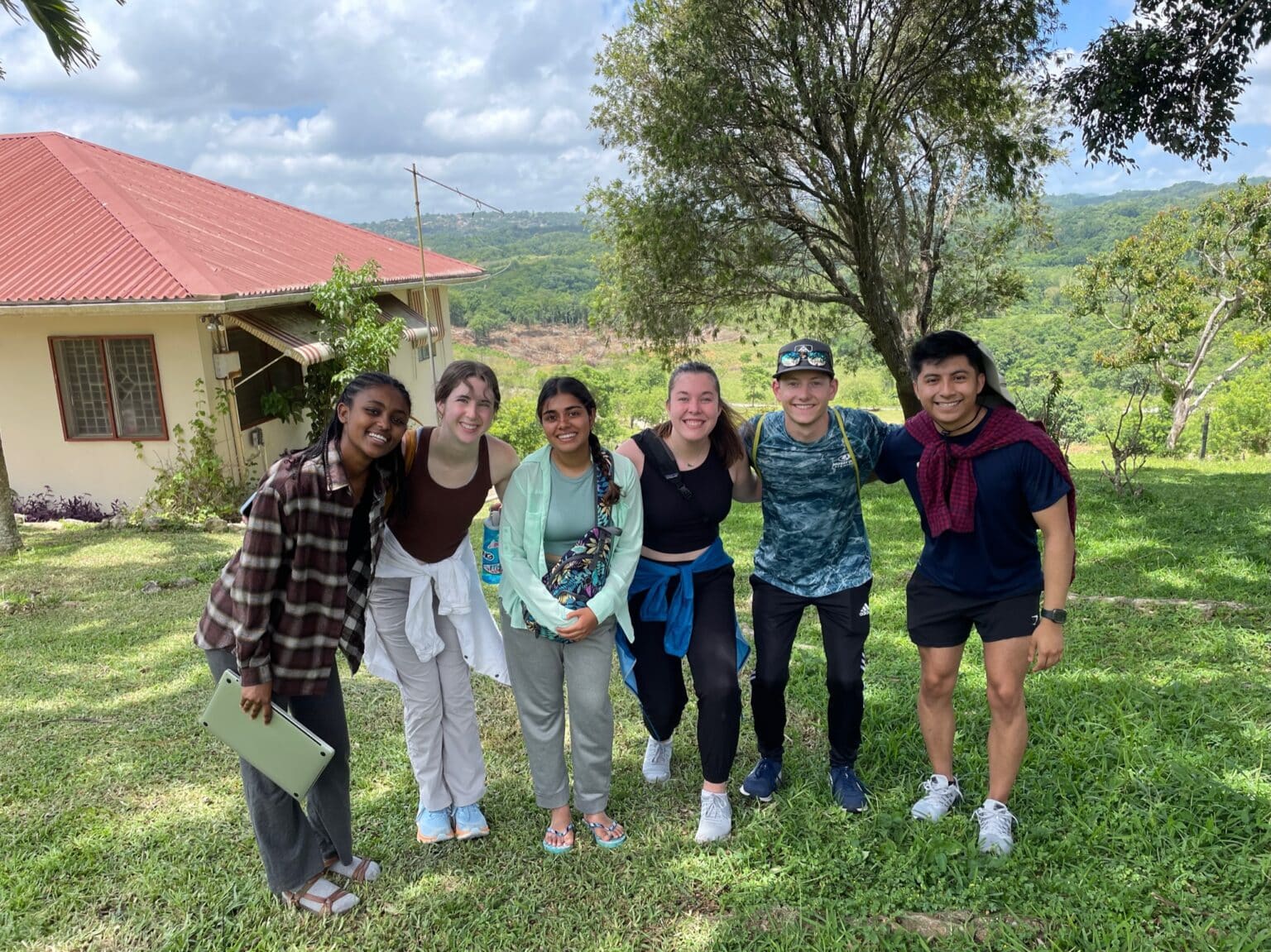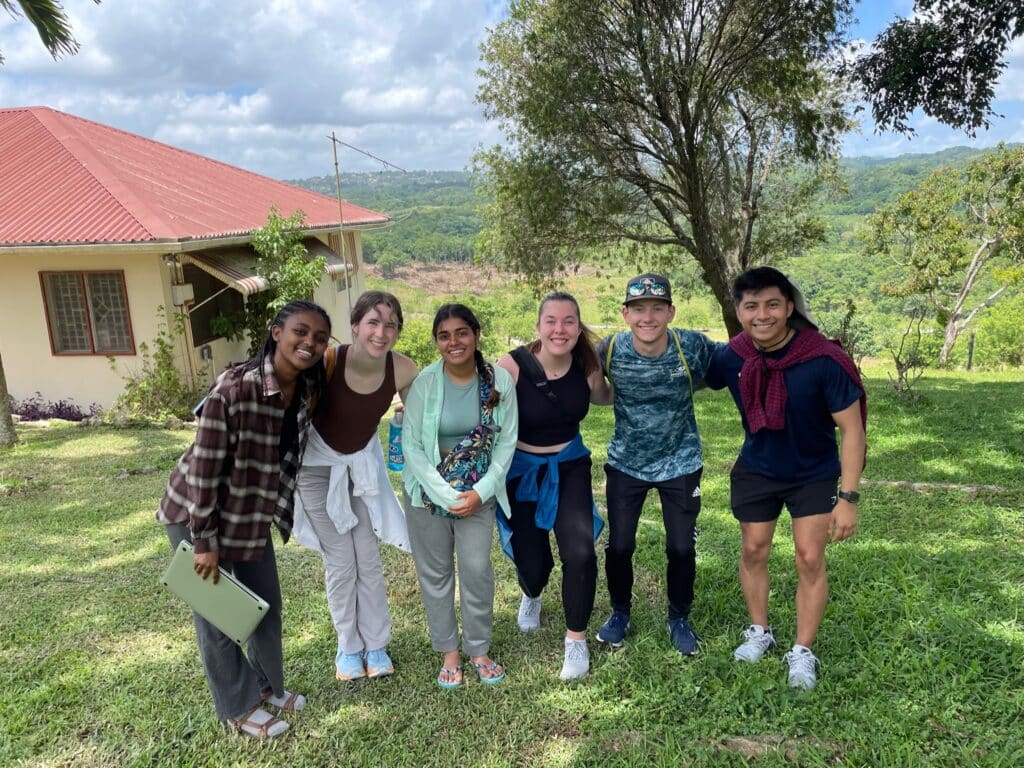 Jamaica is known for its vibrant culture and warm hospitality. For Cornerstone's business students, it is also a destination that offers potential partnerships that are aligned with ministry and business education goals. Under the guidance of Dean Alexandria Baldridge, Dr. Steve VanderVeen and Dr. Steven Smith, the team and students embarked on a mission to establish a potential future experiential learning and training program led by School of Business & Innovation. Students explored future marketing partner Eco Farms Jamaica's 50-acre honey-making process, manufacturing and marketing strategies. This unique visit allowed them to "forge future partnerships with Eco Farms Jamaica, CCCD, and JDV while also witnessing inspiring entrepreneurial ventures that empower the deaf and disabled community," said Dean Baldridge. Understanding how organizations like Eco Farms Jamaica and Mission of Sight provide services and healing to those in need, these students gained insights into how their future business or ministry endeavors can have a profound impact on other cultures for Christ.
Israel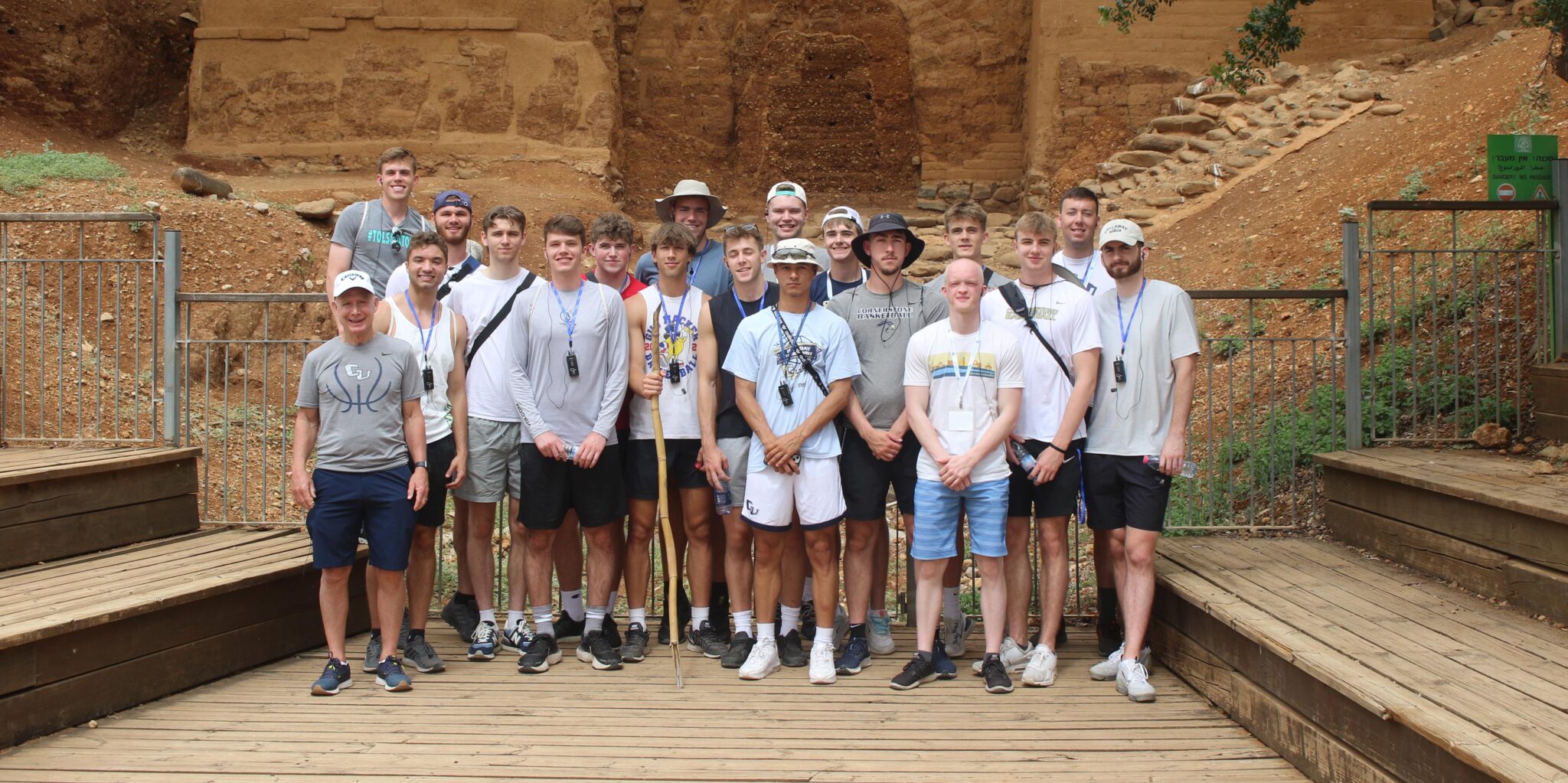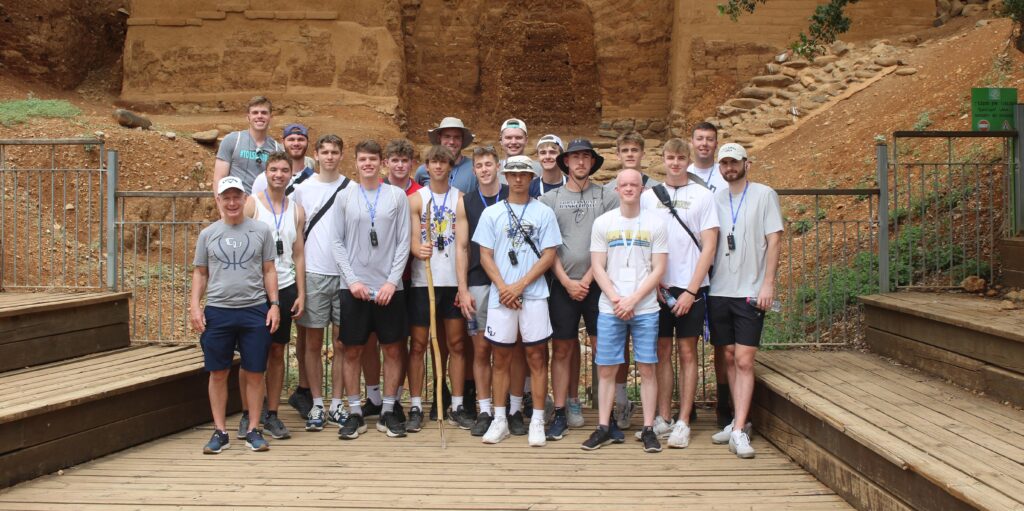 For those with a passion for sports, the men's basketball team embarked on a vision trip to the historic land of Israel, led by Pathfinders and Pastor Scott Nyp. The trip brought the Bible to life as they walked where Jesus walked, healed, taught, suffered, sacrificed and rose to life to bring redemption to the world. Read more of the full story that combined history, scripture, prayer, and visits to Biblical sites that made this an awe-inspiring and spiritually enriching journey.
Students recount that their experiences furthered their professional training and their faith:
"The authentic and experiential learning that occurred on this trip rekindled my love of education. The ability to walk through history is a gift that I am so thankful to have experienced. Even in moments between structured learning activities, I grew as an individual. Navigating public transportation, language barriers, and new experiences on this trip built my sense of independence, which is a great feeling coming from someone who is about to leave college. It was also amazing to travel with classmates and professors and simply delight in each other's company and fellowship with one another. Finally, this class opened my eyes to the immense suffering that humanity has afflicted, suffered, and ignored. In turn, the LORD opened my heart to prayer, purpose and action; knowing that God cares deeply for each and every one of His image bearers. This was truly an unforgettable experience," said Izzy Yuskis, a psychology student.
"It was surreal to be where these passages took place, and I could feel the presence of the Holy Spirit. It helped bring the scripture to life and give me a new perspective of what Jesus and His followers went through," described Israel team member Mason Brooks.
"This experience will be one of the best experiences of my life. Not only could I see God's goodness every day, but his graciousness and beauty were seen in small things. I learned so much about culture, business, and the ways things are done in a very different country. I learned about the importance of employees and how God uses our stories to change other people's lives." Mandi Hazra, business student, Jamaica.
Whether you are an existing student or a student exploring the possibilities of enrolling in Cornerstone, consider the life-changing learning opportunities outside the classroom that are available to enhance your education. These culturally relevant interactions inspire you to grow and apply your career learning and faith. Take a minute to reach out to 616.222.1426 and discover how you can take your own unforgettable journey as a potential new student or an existing student! The CU Promise can make all the difference in your life and the lives of others you may influence!
Want to Learn More About CU?
Connect with CU