Cornerstone University Announces Plans for a New Bachelor of Science in Nursing

In January 2021, Cornerstone University unveiled plans for a Bachelor of Science in Nursing degree, pending HLC approval, a highly competitive program for students who are passionate about both medicine and their faith.
Plans for the degree have been approved by Michigan's State Board of Nursing. The program's final step to full implementation is approval from the Higher Learning Commission. That confirmation is anticipated to occur in the first half of 2021, with the degree program expected to officially start classes in September 2021.
"Through this program, we can now serve the many prospective students who in the past wanted a Cornerstone education but went elsewhere for their nursing degree," said Joe Stowell, president of Cornerstone University. "It is equally compelling because it is so missionally central to who we are as a university. Sending our students into the nursing profession to bring healing to the needy as an expression of the love of Jesus reflects the very heart of our mission as a Christ-centered educational enterprise."
The BSN program has been an evolving project at Cornerstone for several years. With an urgent need for trained, qualified nurses in West Michigan and across the country, the program was developed to provide undergraduates with rigorous training alongside a biblical worldview. By combining the two, Cornerstone seeks to cultivate nurses who are not only competent but also compassionate.
What started as a partnership with the University of Detroit Mercy (UDM) is now a completely on-campus program that promises to be cutting-edge and competitive, with 48 seats available per year and the ability to interact with the latest health care education technology.
"Nursing is a profession that requires both competence of skill and compassion of heart," said Dr. Maria McCormick, chair of the Nursing Division. "Consistent with the culture of Cornerstone University, our BSN program offers a strong commitment to high academic performance as well as a seamless integration of the Christ-centered worldview. This will provide students with an education that will prepare them to be medically competent and culturally empathetic nurses."
The Michigan Board of Nursing approved the program proposal on Jan. 7, 2021. The nursing program will be housed in the new 9,344-square-foot, $3.7 million nursing facility. This facility will provide students access to innovative technology rarely found at other nursing schools, including robotic mannequins from world-renowned manufacturer CAE that respond in real time to nursing interventions, medication, injections and more. These hands-on simulations give students the opportunity to learn practical skills and prepare for labs and clinicals.
As a part of this program, students will engage in labs and clinicals at an extensive network of medical partners and will be prepared to take the National Council Licensure Examination (NCLEX) as well as pursue graduate-level nursing degrees.
More info about how students can apply, the approval process and other events such as a ribbon-cutting and open house for the nursing center is to come.
Nursing Program Virtual Information Session
We are excited to share details of Cornerstone's Bachelor of Science in Nursing program during a virtual information session on Friday, Jan. 15. The session will be held at 3 p.m. EST.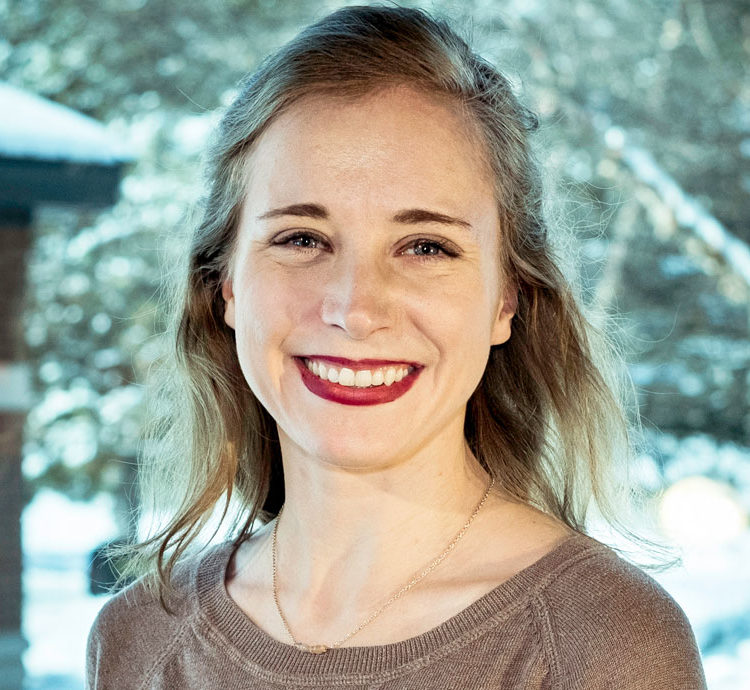 Audrey Wierenga
Audrey Wierenga (B.A. '18) is the copywriter for Cornerstone's Marketing & Communications Office. She graduated from Cornerstone in 2018 with a degree in broadcast communication. Audrey also serves on the Young Alumni Council.
In her spare time, Audrey enjoys working on her own full-length work of fiction, co-hosting a podcast about the Academy Awards and participating in local theatre productions.
Want to Learn More About CU?
Connect With CU