Cornerstone University Offers Students Life Changing International Learning and Ministry Experiences
Student Opportunities
Mar. 29, 2023
International student learning and ministry opportunities can bring a Cornerstone University Christ-centered influential education to life outside the classroom, playing an important role in expanding a student's Biblical worldview, ministry service impact, and real-world learning experiences.  Recently, Golden Eagle Women's Soccer traveled to Honduras and business students explored the Netherlands and France, making important connections with local people and organizations that were inspiring and in service to CU's mission to influence the world for Jesus Christ.
Here are a few highlights from their exciting trips as well as plans for upcoming trips to Israel and Europe:
Honduras
Matt Wallace, vice president of Friendship Sports International (FSI) and professor of education at Cornerstone University, led head coach Randy Strawser and women's soccer on a week-long missions/vision trip to Tegucigalpa, Honduras, to compete against the Honduran National Team. 
For many members of the team, FSI and Cornerstone University provided their first ever experience to do missions/vision trips outside of the country.  The goal is to send every student athlete on at least one domestic or international vision experience.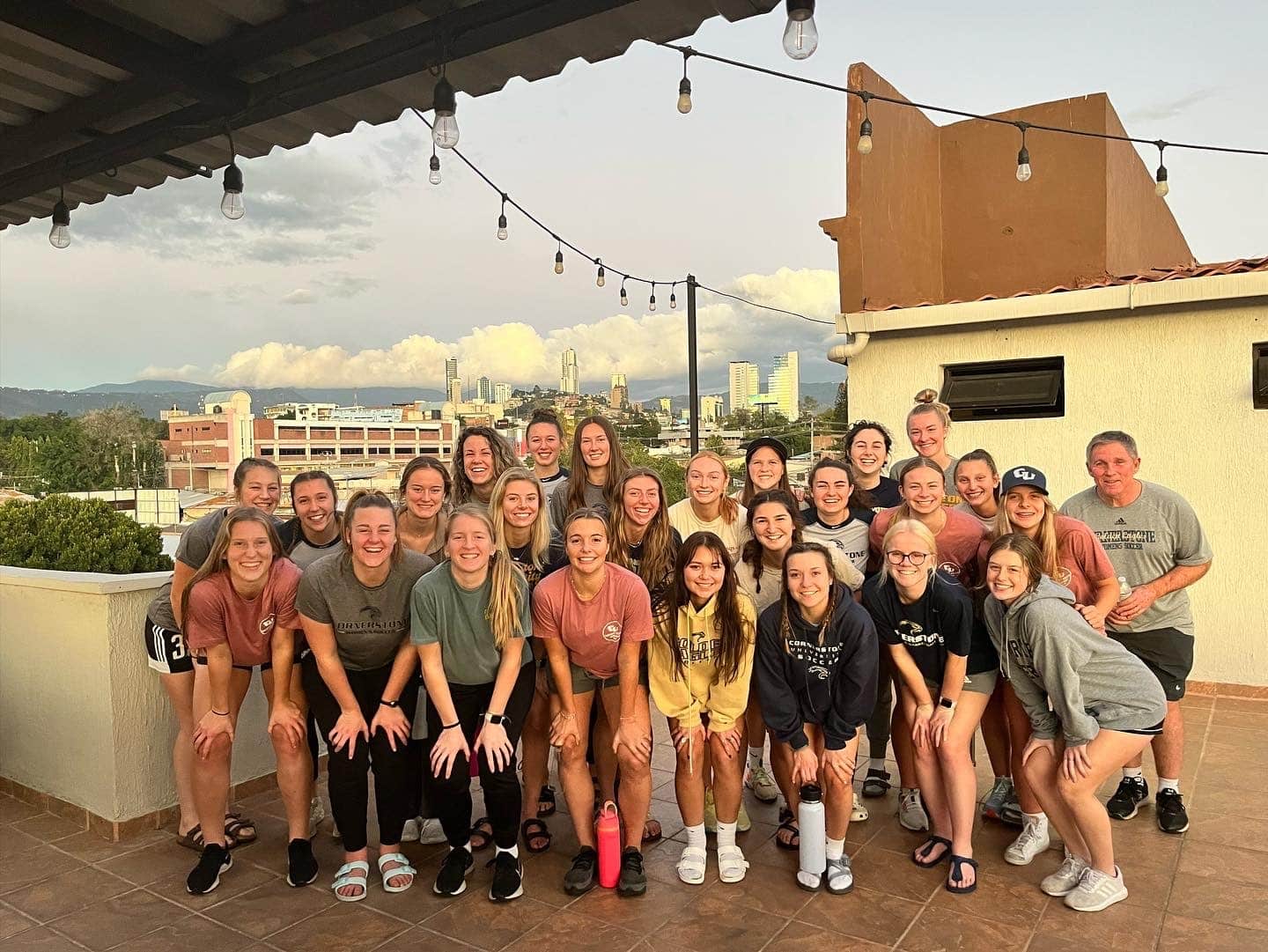 The athletes also enjoyed serving the city at a disability orphanage and local high schools. Students experienced spreading the gospel firsthand through service by assisting local FSI church missionaries in the rural village of La Venta by helping with construction projects, working with village children and playing soccer. Be inspired by the full story including students' perspectives on what they learned!
The Netherlands
CU business students were exposed to professionals making a difference in powerful ways—from social redemption initiatives to providing personal self-care solutions to innovations in sustainability—engaging with leaders who were making a tangible difference against powerful odds.
"The purpose of the European business experience is to develop students as global influencers through immersion into dimensions of culture, social-economic practices and applied business solutions," said Ron Winowiecki, assistant professor of finance. "Students saw firsthand the power of passion and purpose to make a positive difference in the world. Light always wins."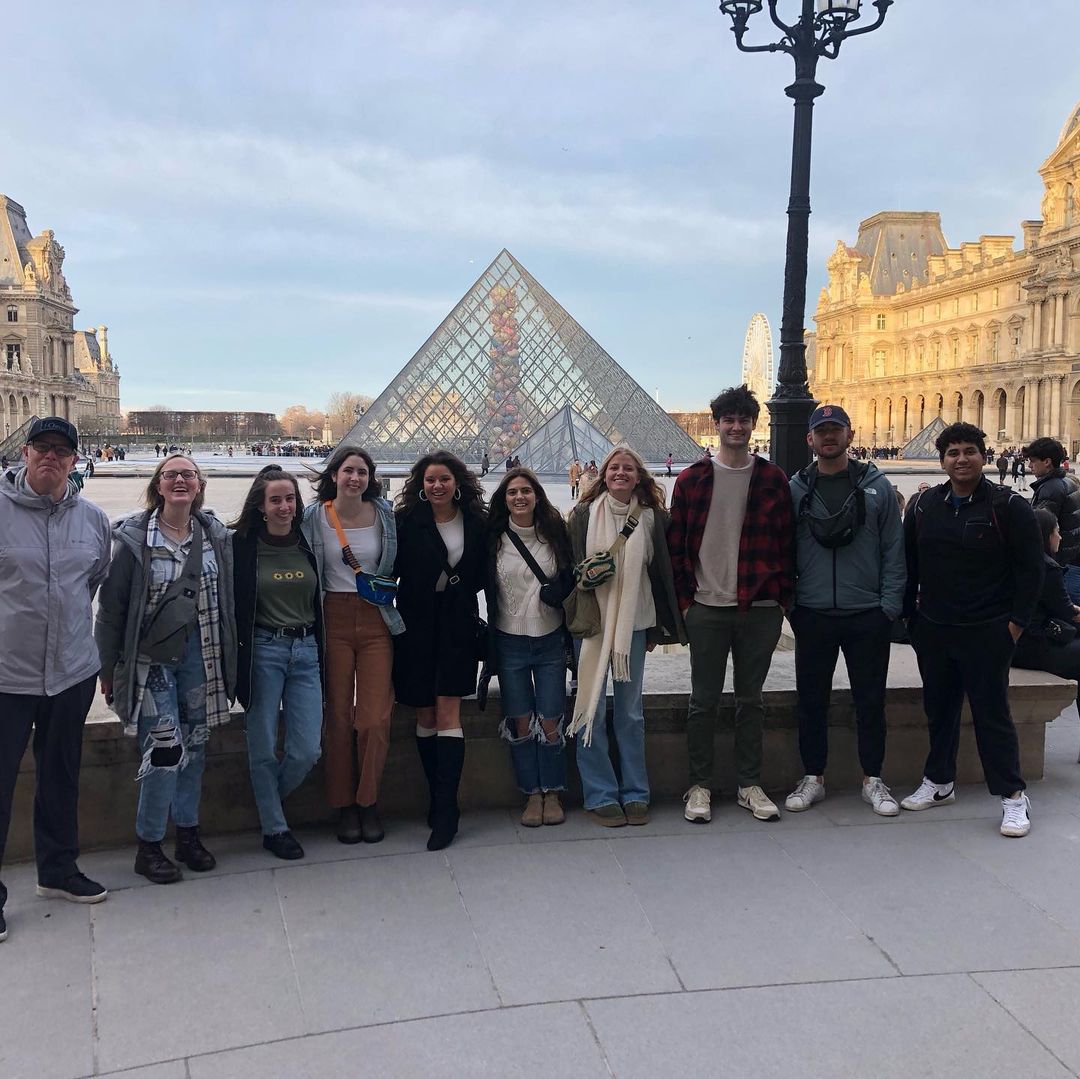 "From sightseeing, learning about culture and just walking among the locals all over Europe, I have gained so much life experience through this trip. I would recommend to everyone that if you get the opportunity, go learn abroad," said Alexandra Pohlad. Visits to Paris and Belgium were highlights, including a special visit to a Dutch university that highlights their sustainability programs. Gaining new insights about European history and relevant business solutions were valuable.
Upcoming International Trips
Golden Eagle Men's Basketball Vision trip to Israel May 30th – June 7th. 
The team will travel with PathFinders, led by Pastor Scott Nyp (father of fifth-year senior Carter Nyp) during a week-long experience through some of the most historic Biblical locations throughout the Holy Lands. The team will start in Jaffa and will explore historical spots including the Sea of Galilee, Capernaum, the city of Jerusalem, floating in the Dead Sea, the Garden of Gethsemane, the Temple Mount, and so much more. The goals are to give Cornerstone men's basketball the experience to walk the footsteps that Jesus walked and minister to the local community through the sport of basketball.
Elementary Education and Secondary English Education trip to England May 12th – 26th. 
Participants will explore Oxford, the Lake District and London, the landscape that inspired many texts in British children and adolescent literature and they will walk the pathways of C.S. Lewis and Lewis Caroll.  Students gain hands-on experience selecting, evaluating, and applying those texts to a classroom setting and will interact with British children and educators to discover how children choose books.  Dr. Kristen Rich, Director of Student Teaching and Field Experiences & Associate Professor of Teacher Education at Cornerstone University will lead this remarkable experience that blends biblical inspiration with teacher education focused cultural discoveries.
For more information about applying to Cornerstone University, please contact 616-949-5300 or go to https://www.cornerstone.edu/apply/.
Want to Learn More About CU?
Connect with CU