Cornerstone University Reaccredited by the Higher Learning Commission

The Higher Learning Commission (HLC) has officially reaccredited Cornerstone University as a degree-granting institution through 2032. The declaration was confirmed in a letter from the HLC to Cornerstone's president, Dr. Gerson Moreno-Riaño, on Jan. 14.
The HLC is the highest accrediting body for the central United States. It grants accreditation to post-secondary institutions based on five criteria: mission; ethics; teaching and learning quality, resources and support; teaching and learning evaluation and improvement; and resources, planning and institutional effectiveness. Institutions such as Cornerstone are evaluated on these criteria every 10 years in order to maintain their accreditation status.
"Cornerstone has and will continue to provide an unparalleled, quality educational experience for learners of all ages," said Dr. Gerson Moreno-Riaño, president of Cornerstone University. "Accreditation by the HLC is an affirmation of our university's excellence and its commitment to our mission, vision and values. Our faculty and staff have done an outstanding job not only in preparing for this extensive institutional assessment but also in continually delivering an excellent mission-centric education to our students."
In September 2021, the HLC conducted a three-day site visit on Cornerstone's campus. During the visit, five trained peer reviewers appointed by the HLC evaluated the university based on the five criteria and conducted interviews with faculty, staff, students, administrators, the president and members of the board of trustees of Cornerstone.
The process included an intensive self-study completed by Cornerstone staff and faculty, outlining evidence of how the university has met each of the HLC criteria and, in some cases, has gone above and beyond them. Evidence included the development of new majors and programs, student support services, diversity and inclusion efforts and fiscal responsibility.
After the site visit, the peer reviewers report indicated that Cornerstone had met all criteria, noted no specific concerns and recommended no monitoring reports.
"The Institutional Actions Council of the Higher Learning Commission continued the accreditation of Cornerstone University, with the next Reaffirmation of Accreditation occurring in the 2031-32 academic year," stated the letter from the HLC received by Cornerstone. "In taking this action, the council considered materials from the most recent evaluation and the institutional response to the evaluation findings."
Accreditation allows universities like Cornerstone to credential students with degrees that are recognized by the United States Department of Education and provide them with access to government funding for scholarships and grants. Accreditation also provides accountability through quality control.
"CU's reaccreditation is the culmination of ten years of hard work from our awesome faculty and staff," said Carole Bos, chair of the Cornerstone board of trustees. "At Cornerstone, we are committed to accountability in our academic programs, campus initiatives and organizational well-being."
Accreditation with the Higher Learning Commission is an 18-to-24 month process, and the HLC's decision is the culmination of that process for Cornerstone. The next reaccreditation visit will occur in 2031.
Learn More About CU
Cornerstone University is committed to training and equipping men and women to influence the world for Christ through rigorous academics and dedicated discipleship. Take your next step in your calling and request information today.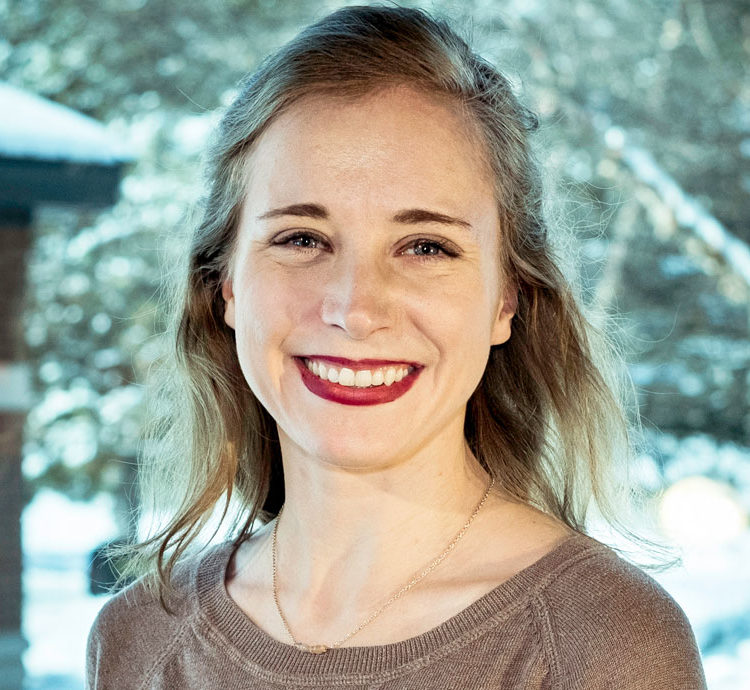 Audrey Wierenga
Audrey Wierenga (B.A. '18) is the copywriter for Cornerstone's Marketing & Communications Office. She graduated from Cornerstone in 2018 with a degree in broadcast communication. Audrey also serves on the Young Alumni Council.
In her spare time, Audrey enjoys working on her own full-length work of fiction, co-hosting a podcast about the Academy Awards and participating in local theatre productions.
Want to Learn More About CU?
Connect With CU