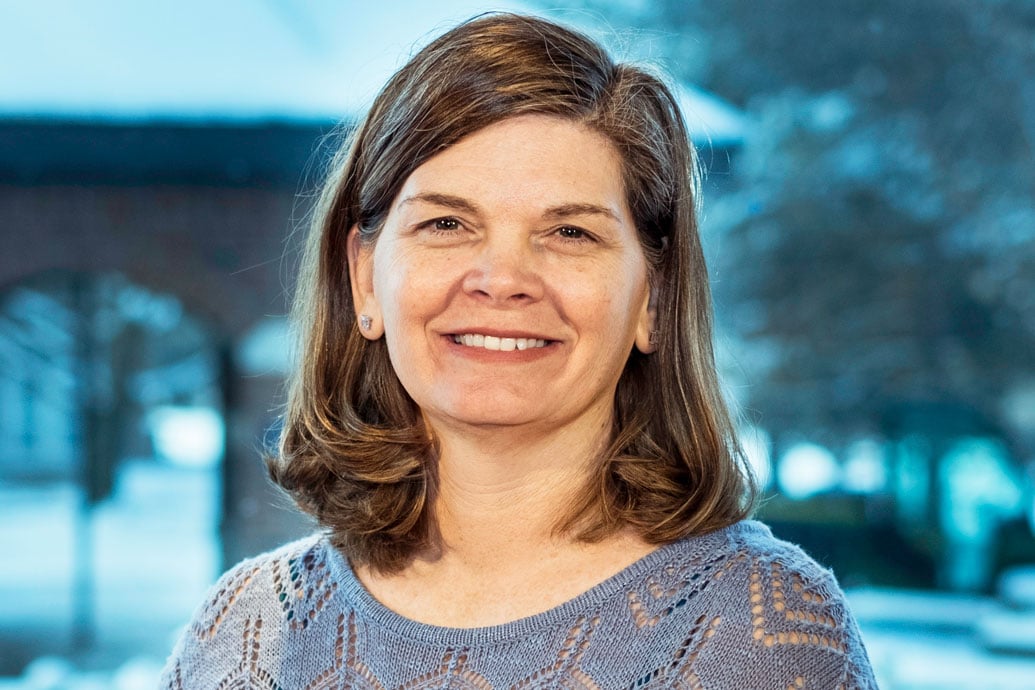 Education
Ed.D. Candidate, West Virginia University
M.S., Education, University Of Dayton (1990)
B.A., Physical Education, Cedarville University (1988)
Research Interests
Motor development and physical fitness in children
Kimberly Zainea, M.S.
Associate Professor of Kinesiology
Assistant Coach for Women's Softball
The School of Health, Science & Technology
Education
Ed.D. Candidate, West Virginia University
M.S., Education, University Of Dayton (1990)
B.A., Physical Education, Cedarville University (1988)
Research Interests
Motor development and physical fitness in children
Professor Kim Zainea is an associate professor of kinesiology at Cornerstone University as well as an assistant coach for women's softball. Professor Zainea has held various positions at Cornerstone for over 30 years and is well-loved by her students and softball players alike. She typically teaches courses such as History and Principles of Kinesiology and Motor Learning and Development as well as supervises internship experiences for exercise science majors. Professor Zainea also serves as CU's Faculty Athletic Representative and oversees the academic eligibility of all CU student-athletes.
Professor Zainea received her Bachelor of Arts in Physical Education and Biology from Cedarville University and her Master of Science in Education from the University of Dayton. She has completed course work toward her Doctorate of Education in Physical Education and Teacher Education at West Virginia University.
In 1999 and 2002, Professor Zainea was awarded the WHAC coach of the year. In 2013, she was awarded Cornerstone University's Teaching Excellence Award given annually to one faculty member at CU. She is a member of the American College of Sports Medicine.
Professor Zainea lives in Rockford with her husband and their two children. She enjoys woodworking, gardening and reading in her spare time.
Campus Involvement
Faculty Senate (CU)
CU Athletic Hall of Honor Committee (CU)
Faculty-Staff Athletic Advisory Committee (CU)
Council of Faculty Athletic Representatives (NAIA)
Licenses and Professional Memberships
Related News, Events & More
Want to Learn More About CU?
Connect With CU