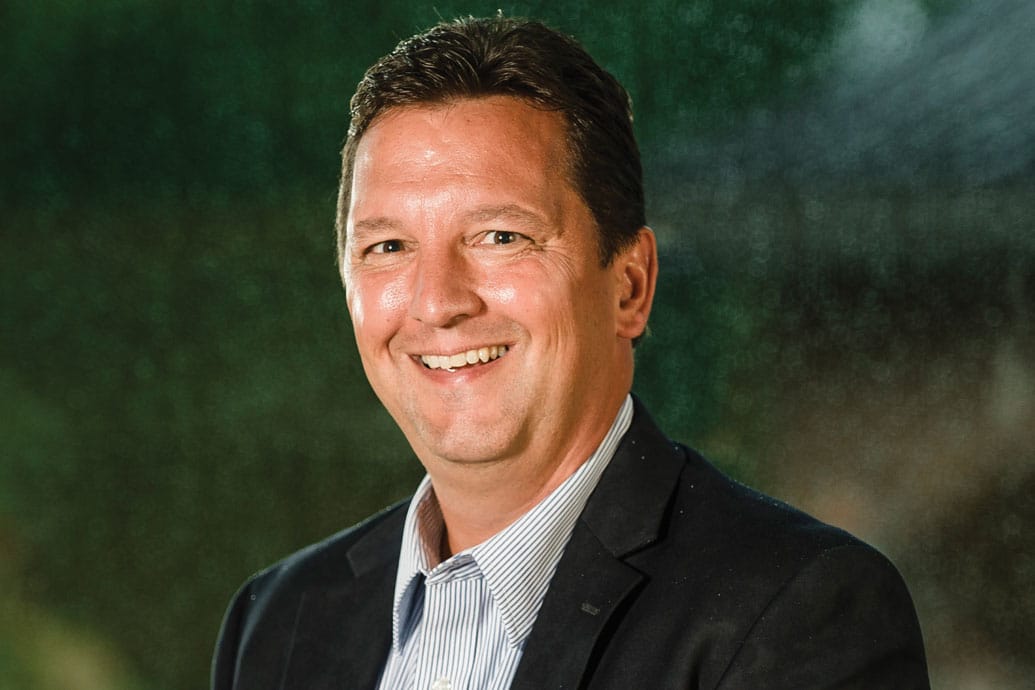 Education
Ph.D., Systematic Theology, Calvin Theological Seminary (2000)
Th.M., Historical Theology, Grand Rapids Theological Seminary
M.Div., Missions, Grand Rapids Theological Seminary
B.A., Pre-Seminary, Cedarville University (1989)
Michael Wittmer, Ph.D.
Professor of Systematic & Historical Theology
Faculty Positions
Cornerstone Theological Seminary
Education
Ph.D., Systematic Theology, Calvin Theological Seminary (2000)
Th.M., Historical Theology, Grand Rapids Theological Seminary
M.Div., Missions, Grand Rapids Theological Seminary
B.A., Pre-Seminary, Cedarville University (1989)
A compassionate ministry leader with career experience as a pastor and theological editor, Dr. Michael Wittmer, professor of systematic and historical theology, is a dedicated scholar and blogger who writes accessible books on theology and Christian worldview for the church. A faculty member at Cornerstone Theological Seminary since 1996, he teaches courses in historical and systematic theology.
Dr. Wittmer earned a doctoral degree in systematic theology from Calvin Theological Seminary. His thesis examined the topic of "A Critical Analysis of 'Christ the Transformer of Culture' in the Thought of H. Richard Niebuhr."
A member of the Evangelical Theological Society, Dr. Wittmer regularly presents at the association's regional and national conferences. From 2016 to 2018, he also served as a member of the regional discussion fellowship for the Creation Project, an initiative hosted by the Henry Center of Trinity Evangelical Divinity School and funded by the Templeton Foundation.
Hobbies
Cheering for Cleveland and Ohio State sports teams
Eating Asian Cuisine
Interests
CHRISTIAN WORLDVIEW
CREATION/CULTURE
ANTHROPOLOGY
REDEMPTION
Books
Anticipating Heaven (Discovery House, 2019)
Becoming Worldly Saints: Can You Serve Jesus and Still Enjoy Your Life? (Zondervan, 2015)
Despite Doubt: Embracing a Confident Faith (Discovery House, 2013)
The Last Enemy: Preparing to Win the Fight of Your Life (Discovery House, 2012)
Christ Alone: An Evangelical Response to Rob Bell's Love Wins (Edenridge Press, 2011)
Don't Stop Believing: Why Living Like Jesus Is Not Enough (Zondervan, 2008)
Heaven Is a Place on Earth: Why Everything You Do Matters to God (Zondervan, 2004)
Articles & Book Chapters
"Is a Just Price Enough?," Journal of Markets & Morality (2017): 263-78.
"Are You a Spectator on Sunday Morning?," Desiring God (July 29, 2017).
"How to Reach People Who Don't Care About the Afterlife," The Gospel Coalition (July 11, 2017).
"Glorifying God and Engaging Entertainment," TableTalk (2017).
"The Need for Heaven" with Scott Swain and Michael Horton in Modern Reformation 28 (2016): 39-49.
"What Is Heaven?," Theology for Life (2015): 8-13.
"Four Reasons to Stop Obsessing About Heaven," The Gospel Coalition (2015).
"Made for Love" in The Pastor's Guide to Fruitful Work and Economic Wisdom: Understanding What Your People Do All Day (The Kern Family Foundation, 2014).
"What Makes a Full Atonement Full?," The Gospel Coalition (2013).
Theological reflections in Art That Tells the Story, edited by Christopher R. Brewer (Gospel Through Shared Experience, 2011).
"A Christian Perspective on Sport" in The Image of God in the Human Body: Essays on Christianity and Sports, edited by Dan Deardorff and John White (Edwin Mellen Press, 2008).
"Don't Stop Believing: A Theological Critique of the Emergent Church," Reformed Review (2008).
Related Research, Posts & More
Want to Learn More About CTS?
Connect With CU