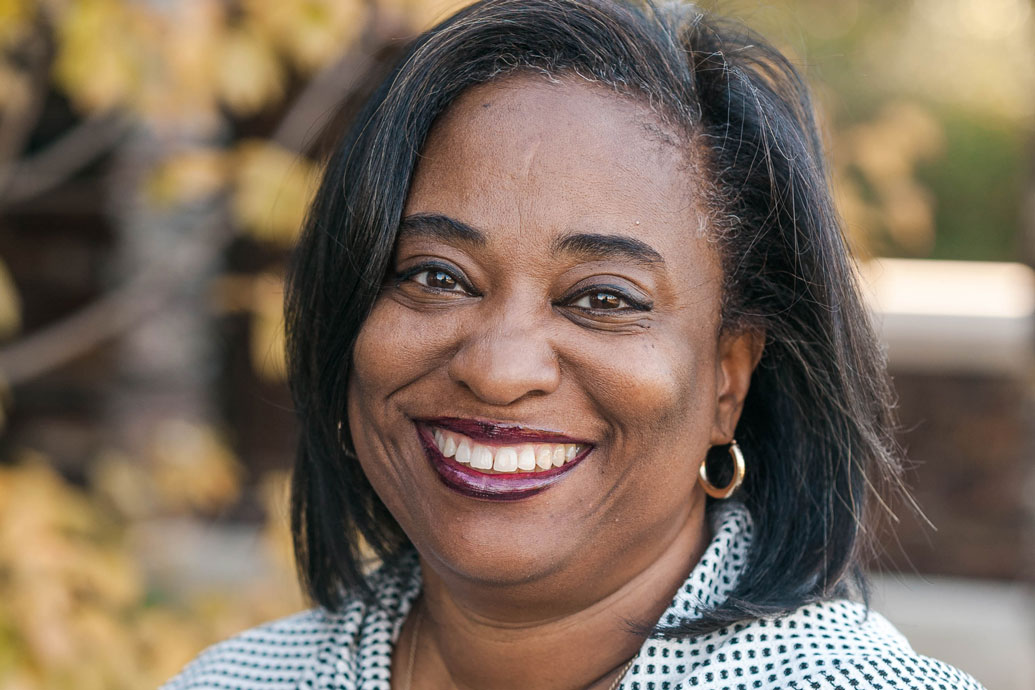 Education
D.M., University of Phoenix
M.B.A., Human Resources, University of Phoenix
B.A., Social Sciences, Michigan State University
Interests
Perceptions of Black women in corporate America
Christian forgiveness in marriage
Christian approach to maintaining values in the workplace
Tonya Fountain, D.M.
Special Appointment Faculty of Business
Professional & Graduate Studies
Education
D.M., University of Phoenix
M.B.A., Human Resources, University of Phoenix
B.A., Social Sciences, Michigan State University
Interests
Perceptions of Black women in corporate America
Christian forgiveness in marriage
Christian approach to maintaining values in the workplace
Dr. Tonya Fountain is a special appointment faculty member of Cornerstone University's Professional & Graduate Studies. She teaches and develops courses in areas such as management, leadership, and organizational behavior and is responsible for developing two courses in the Ed.D. program.
Dr. Fountain is the co-founder of Diversity Lansing and Alliance for Equity and Inclusion. These organizations seek to create partnerships that enhance communities through strengthening organizations, improving cultural awareness and promoting equity, inclusion and social justice in communities. She is also the corporate training and employee development manager at the Michigan Farm Bureau. With her vast experience in organizational development, she serves her community and students with passion.
Check out her posts on our blog.
"We are all put on this earth to make a difference, and, as a Christian, my difference comes by advancing the message of Christ. Teaching at Cornerstone allows me the opportunity to influence new and emerging leaders by sharing the gospel of Christ and its implications in the workplace. Teaching also allows me to share the practical application of important business concepts, processes and practices which help to shape and develop organizational decision-makers."
Hobbies
Reading murder mysteries
Writing Devotionals
Shopping for her grandson
Licenses, Memberships, & Recognitions
Secretary for Board of Directors, Erickson Learning Foundation
Co-founder of Diversity Lansing and Alliance for Equity and Inclusion
Advisory Board Member, Diversity Lansing
Past President of the Board of Directors, Diversity Director and Community Relationships and Sponsorship Director for the Greater Lansing Society of Human Resources Management
Member of Board of Directors for Capital Quality and Innovation
Youth Director for Guiding Light Baptist Church
Related News, Events & More
Want to Learn More About CU?
Connect With CU