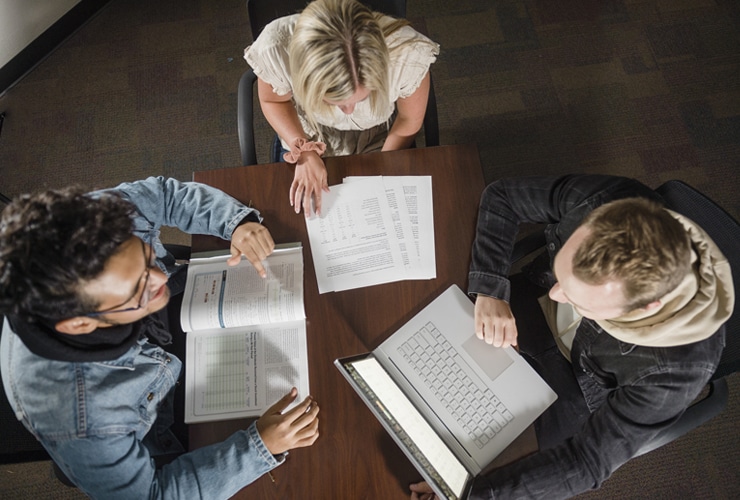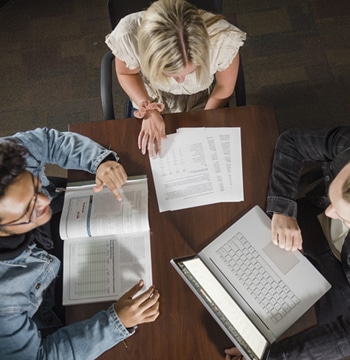 Ron Blue Center

Financial Literacy
Begins Here
Groundwork Financial Center
at Cornerstone University
As a college student or recent graduate, it can be difficult to make financial decisions with confidence. The Ron Blue Center at Cornerstone University equips our students with tools for sound financial planning, budgeting and educating based on biblical principles. It is open to all students on Cornerstone University's campus who want to strengthen their financial literacy and make wise decisions. Established in partnership with the Ron Blue Institute, our team of faculty and staff will support you in this endeavor by teaching you to understand and apply concepts of financial literacy through the lens of a Christian worldview.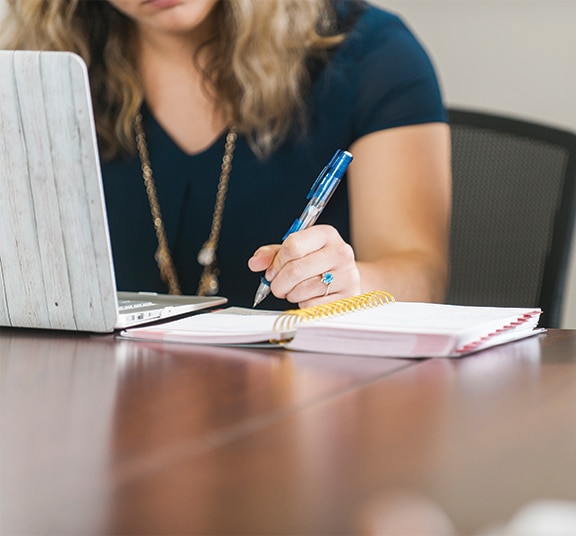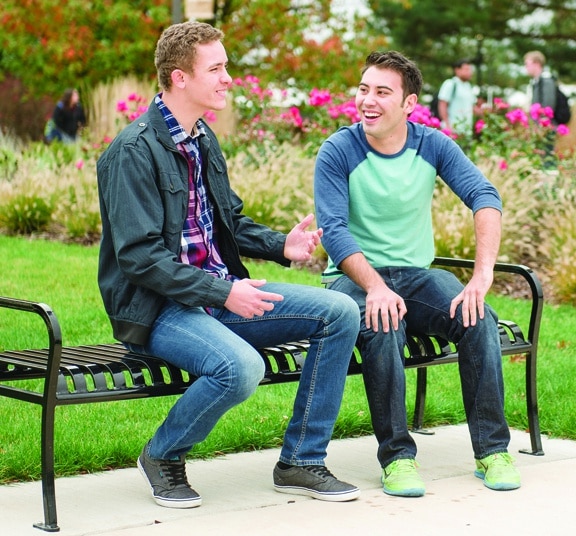 Advisory Board
The first academic center of its kind in West Michigan, the Ron Blue Center at Cornerstone University is supported by the experienced CU Business Division faculty and staff, including an advisory board made up of campus stakeholders and local financial industry leaders.
Benefits
At Cornerstone, we want to equip you with the tips and tools you need to make confident financial decisions based on biblical principles. Our vision is to impact the kingdom of God by passionately educating students, alumni and the West Michigan community in the principles of biblical financial planning.
The Ron Blue Center at Cornerstone University is open and accessible to all Cornerstone students during their college experience. Through the programs and opportunities listed below, you can develop the skills you need to make wise financial decisions with a Christian worldview.
01
Principles
Integration of Ron Blue's financial concepts into your first-year experience—CU Foundations.
Incorporation of biblical financial principles in a general elective course available to all students and through our finance curriculum.
02
Programs
Certified Financial Planner (CFP) Certification, featuring Ron Blue's Certified Kingdom Advisor course (anticipated fall 2022).
Certified Kingdom Advisor Bible Study available to current finance students to attend.
03
Extracurricular Opportunities
Attend on-campus seminars and workshops led by guest speakers.
Schedule one-on-one peer coaching sessions with students in the business finance degree track (anticipated fall 2021).
Register for Certified Kingdom Advisor (CKA) conferences for education and networking.
About Ron Blue
Convinced that Christians would better handle their personal finances if they were counseled objectively with the highest technical expertise from a biblical perspective, Ron Blue founded Ronald Blue & Company in 1979. This company has grown to become the largest Christian financial planning firm in the country. In addition, Blue is also the founder of Kingdom Advisors, a ministry that empowers Christian financial advisers who seek to integrate a biblical worldview into their advice and counsel.
With this same passion to equip Christians with confidence in their finances, Blue partners with various higher education institutions to teach what the Bible says about money and our responsibility to steward it wisely. Blue has authored eighteen books, including "Master Your Money," "The Complete Guide to Faith-Based Family Finances" and "Surviving Financial Meltdown." His philosophy of Heart, Health, Habits and Hope, provides a framework for gaining financial wisdom and examining your stewardship practices.
Support the Ron Blue Center at Cornerstone University
Cornerstone is home to the only Ron Blue Center in West Michigan. Its launch is funded by Eastbrook Homes and area financial professionals. To learn more about how you can partner with the Ron Blue Center at Cornerstone University, contact us.
Want to Learn More About CU?
Connect With CU