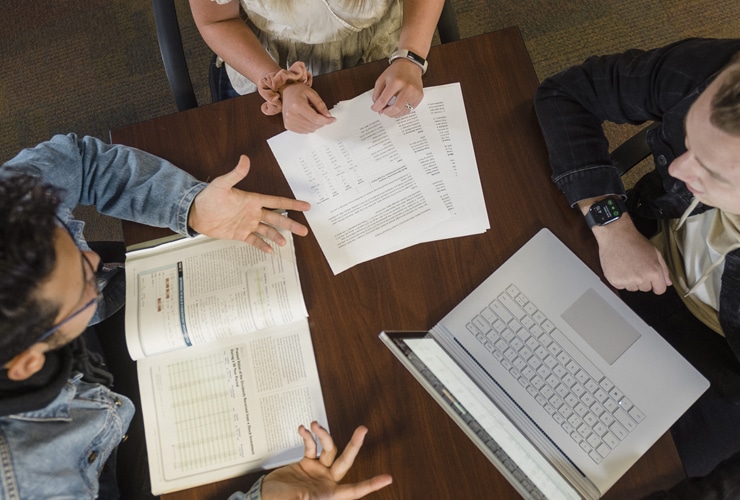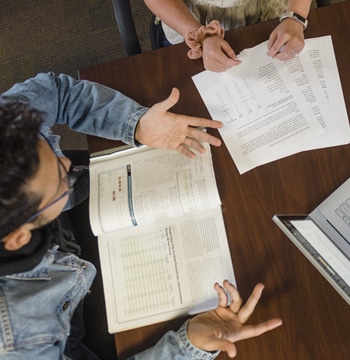 Academic Support

Dedicated to Supporting You
Academic Support
At Cornerstone University, our team of dedicated faculty and staff is passionate about partnering with you in identifying resources and tools to help you thrive in the classroom and beyond.
Cornerstone offers both academic and housing accommodations for for students with disabilities. For information and application instructions, see our Student Disability Services web page.
Undergraduate On-Campus Student Resources
At Cornerstone, you are more than just a number. Our professors will go the extra mile to ensure that students understand concepts, think innovatively and creatively and develop critical skills that will equip them to excel in their field.
Undergraduate Accelerated and Graduate Student Resources
As a busy adult, you bring a wealth of professional and personal experience with you as you take on your next step along your educational journey. Yet we know that you may also appreciate resources on topics like APA style, paper structure and math equations to empower you to move forward with confidence as you transition to higher education.
Center for Student Success
At PGS, we know the support you need is unique to you. The PGS Center for Student Success provides a range of resources to meet you where you're at in the classroom and beyond. Through one-on-one writing, career and technology assistance, students and alumni can grow in confidence as they navigate through their program and reach their full potential. As a student or graduate, you can schedule an online appointment to meet with a trained coach who's passionate about seeing you thrive.
Writing Resources
The writing resources we offer are designed to help you improve as a writer and understand the expectations and nuances of APA Style. From tips on thesis statements to content outlines, we partner with you to maximize your learning experience as an adult student.
Excel Resources
Our free Basic Excel Workshops show you how to write formulas, format spreadsheets, create charts, sort workbooks and work with pivot tables. These Basic Excel Workshops are offered online for enrolled Cornerstone students.
In addition, enrolled students receive access to a free version of Microsoft Office 365. This ensures that you have up-to-date versions of software such as Microsoft Word, PowerPoint and Excel.
Miller Library
Whether you choose to enroll as an on-campus or online student, you'll receive full access to Miller Library and our PGS librarian liaison. Our accessible librarians offer reference services for both on-campus and off-site patrons. And partnerships with peer institutions allow you to use InterLibrary Loan resources not immediately available in our library's catalog.
Personalized Tutoring
Enrolled Cornerstone students receive access to NetTutor, a free online, on-demand tutoring service. NetTutor offers live one-on-one tutoring in a wide variety of subjects such as accounting, economics, finance, math, statistics and writing. In addition, NetTutor offers Paper Center, a place where you can upload writing samples and receive feedback within 48 hours.
Career Services
Grow in confidence as you extend beyond the classroom to pursue the career path that you know you're capable of. Our PGS Career Services offers a variety of resources and tools to empower you in your next steps during and after earning your degree. You'll get access to practical and interactive workshops on topics like interviewing best practices and LinkedIn for job searching. Your program will also incorporate an innovative Career Curriculum section as you pursue a calling that extends beyond earning a paycheck.
Additional Resources
As an enrolled student, you'll have access to 24/7 support for our online learning management system (Moodle). You'll also discover a Student Resources folder within Moodle that is rich with resources. From how-to tutorials, guides and other templates, you'll learn the mechanics of how to navigate this learning platform and enhance other essential skills in writing and Excel use.
Additional resources that can help with writing skills and various other topics include:
Seminary Student Resources
Admissions Office
Hours
MON - FRI: 8 a.m. - 5. p.m.
SAT & SUN: Closed
Want to Learn More About CU?
Connect With CU