Cornerstone Students Recognized for Their Entrepreneurship at 2021 MWest Challenge

In April 2021, two Cornerstone students received high honors after competing in the annual MWest Challenge, West Michigan's regional business plan competition.
The MWest Challenge invites college students across West Michigan to pitch their best business ideas for the chance to win a cash prize. Each team presents their idea to a panel of judges. The jury then selects a small number of these teams to go on to the final round.
Grand Valley State University announced the winners on Monday, April 19. Cornerstone students Elijah Wyant (B.A. '22) and Brandon Burie (B.A. '21) placed second in the finalist round. They received a prize of $2,500 which the pair can use to kickstart their product. A total of seven teams represented Cornerstone at the virtual competition. Burie and Wyant were encouraged to sign up as a part of their entrepreneurship class.
They pitched a product called Scorpion, which Wyant got the idea for while learning how to drive as a teenager. Burie, a self-proclaimed outdoorsman, also saw the value in this type of product to help students practice their navigational skills.
"Studies have shown that student drivers have limited navigational development because of GPS programs that map directions for them," Wyant said. Scorpion is a type of GPS that guides the driver to a random location and then challenges them to find the most efficient route to their destination.
"I used to be terrible at directions," Wyant said. "I would drive downtown and get lost just to find my way. It's the best way to learn."
Scorpion scores the driver based on how effectively they found their way to their destination. It's also beneficial to student drivers because it logs driving hours, mileage and speed. Burie's and Wyant's advisory board included Chris Kellner, assistant professor of finance at Cornerstone, who encouraged them to enter the contest.
"Professor Kellner and our advisory board gave us the critical advice we needed," Burie said. "They helped us realize what ideas were good and which ones were possible."
Their advisory board included an instructor from Jungle Driving School, a software developer, a business owner and a SEAL Team 6 operative.
"I'm proud of how our students prepared diligently for the MWest Challenge this year," Kellner said. "The Lord delivered ample opportunity to compete and win on the regional stage. Whether in victory or defeat, we look to God and worship."
Burie will graduate this spring with a degree in marketing and ministry. This summer, he will work for Youth Dynamics, which is an adventure-based youth ministry in Montana. Wyant plans to be an entrepreneur after he graduates in 2022.
"This project really helped me solidify that I know what I'm doing but also where I can improve," Wyant said. "The hope is to take this experience and ultimately use it in whatever I do in the future."
Entrepreneurship in a Global Marketplace Summer Camp
Do you have a business idea you'd like to pitch? The Cornerstone Business Division offers summer camps for high school students and tomorrow's entrepreneurs. You'll learn the fundamentals of how entrepreneurship and international business works and develop your own business plan, which will be judged by local professionals. Sign up today!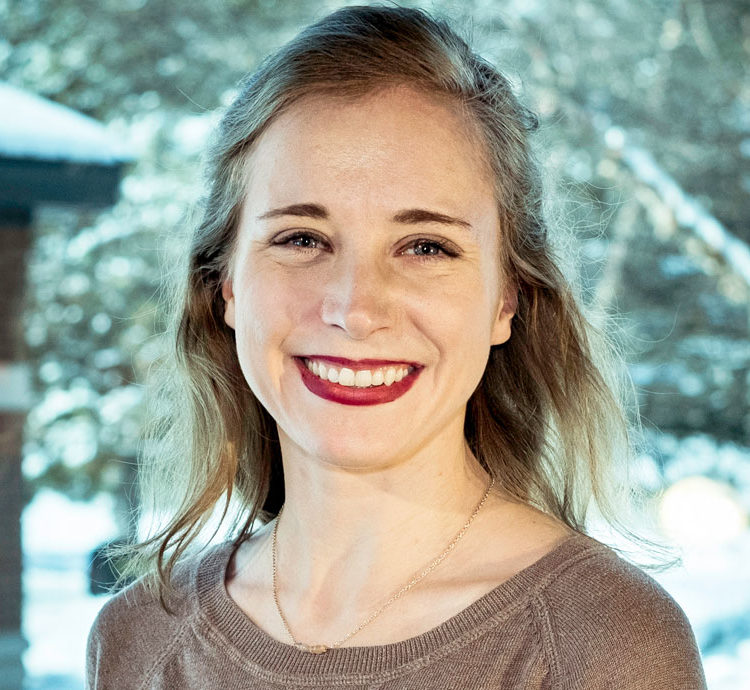 Audrey Wierenga
Audrey Wierenga (B.A. '18) is the copywriter for Cornerstone's Marketing & Communications Office. She graduated from Cornerstone in 2018 with a degree in broadcast communication. Audrey also serves on the Young Alumni Council.
In her spare time, Audrey enjoys working on her own full-length work of fiction, co-hosting a podcast about the Academy Awards and participating in local theatre productions.
Want to Learn More About CU?
Connect With CU