Cornerstone University
Announces Innovative History & Civic Studies Major

Historians are beneficial to many organizations—people who understand the past of a business, city or even an entire society and can help guide the world into the future.
Beginning in fall 2021, Cornerstone University will relaunch its history major as a major in history & civic studies.
The history & civic studies major is a comprehensive program that opens the door to more opportunities like these for students when they graduate. According to the Bureau of Labor Statistics, library and museum jobs are expected to grow 11% in the next 10 years and community management jobs are expected to grow 17%. Both statistics are well above the national average for job growth.
"Many people think studying history is just for people that want to be history teachers," said Dr. Martin Spence, professor of history at Cornerstone, "but there's a whole range of career options for people who have trained in history, including several employment sectors where demand for skilled professionals is expanding."
This program focuses on building deep contextual knowledge and broad critical skills across a variety of topics related to history and structures of society. This understanding prepares students for success in the fields of community engagement, social justice and education.
"Studying history goes against the grain of our culture, which wants quick answers and hasty judgments," said Spence. "The course work invites students to take time to study the deep contexts that have shaped our world. Such knowledge can help them be wise in how they respond in their attitudes and actions."
Students in this program can expect to spend a lot of time in the city of Grand Rapids, conducting their own research and learning more about Grand Rapids' history from its beginning as a logging operation on the banks of the Grand River to its involvement in the Civil Rights Movement. Students will have access to various archives, both in museums and government offices, while being guided by professionals in those fields.
One course in this program, called Reading the City, will take students through the city as they seek to understand how historical processes have shaped the infrastructure, demographics, neighborhoods and economy of the city—a creative and interactive way to learn and analyze history.
"What also makes this program distinctive," said Spence, "is that there's an emphasis on how Christianity has shaped, and been shaped by, our culture and discussions of how Christians can engage in the public sphere. For our students, there will be a strong focus on local Christian civic engagement."
This program is designed not so that students can simply read history from a book, but be fully immersed in history as it happens and create a future that has learned from the past.
"The major is for a person who is curious about why the world is the way it is," said Spence. "They want to think through issues from various perspectives. They're interested in what is going on in the world and enjoy reading, writing and discussing those ideas."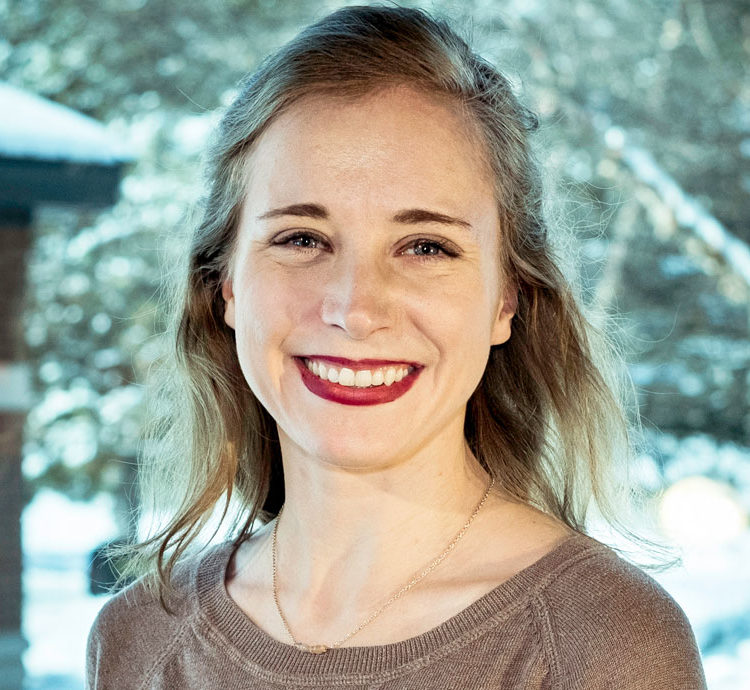 Audrey Wierenga
Audrey Wierenga (B.A. '18) is the copywriter for Cornerstone's Marketing & Communications Office. She graduated from Cornerstone in 2018 with a degree in broadcast communication. Audrey also serves on the Young Alumni Council.
In her spare time, Audrey enjoys working on her own full-length work of fiction, co-hosting a podcast about the Academy Awards and participating in local theatre productions.
Want to Learn More About CU?
Connect With CU