GRTS Professor
Receives Prestigious
Lautenschlaeger Award
Dr. Max Botner, professor of New Testament at Grand Rapids Theological Seminary, was honored as a recipient of the 2021 Manfred Lautenschlaeger Award for Theological Promise for his publication on the Gospel of Mark.
Botner submitted his book entitled "Jesus Christ as the Son of David in the Gospel of Mark," for review. His work explores the way the Gospel of Mark portrays Jesus as the Messiah, specifically as a Davidic Messiah.
Each year, this award is given to 10 theological scholars who submit their dissertation or first published book for review by the Research Center for International and Interdisciplinary Theology (FIIT) from Heidelberg University in Heidelberg, Germany. The award recognizes young theologians who are passionate about continued research and scholarship.
According to FIIT's website, the 10 awardees are determined by 20 experts from 15 countries. Submissions are required to address the topic of God and spirituality. During a typical year, award recipients would travel to Heidelberg for an awards ceremony at the university. The 2021 ceremony is canceled due to COVID-19.
"It was completely unexpected," Botner said. "But it means a lot. Any time senior scholars put a stamp of approval on your work, it feels pretty great."
This award is an incredible reflection of Botner's commitment to continued research in his field of study and his dedication to becoming more knowledgeable in areas he teaches at GRTS.
"The unique scholarly capacity and contribution of Dr. Botner is displayed in this publication, further authenticated by this prestigious award," said Dr. John VerBerkmoes, executive vice president of academics and dean of GRTS. "In addition to first-rate scholarship, GRTS faculty and staff colleagues, along with our students, know Max as a deeply devoted follower of Christ who takes seriously the call of Scripture 'to do justly, to love mercy, and to walk humbly before God'" (Micah 6:8).
Receiving this award is a significant encouragement for Botner. "In this season of life, I've been teaching more than I've been researching," Botner said. "Research is part of what I love doing and it's an encouragement to be recognized for what I love to do."
Church in the Time of Coronavirus: Dr. Botner's Perspective
Last year, Botner published an article reflecting on how churches can respond to the COVID-19 pandemic and how God's church as a whole can come out stronger than before. Access Dr. Botner's publication to learn more.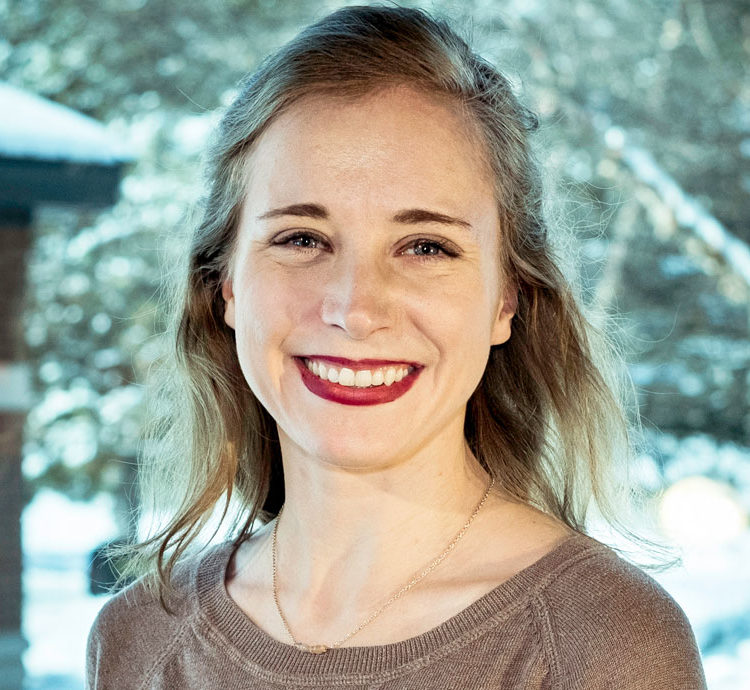 Audrey Wierenga
Audrey Wierenga (B.A. '18) is the copywriter for Cornerstone's Marketing & Communications Office. She graduated from Cornerstone in 2018 with a degree in broadcast communication. Audrey also serves on the Young Alumni Council.
In her spare time, Audrey enjoys working on her own full-length work of fiction, co-hosting a podcast about the Academy Awards and participating in local theatre productions.
Want to Learn More About GRTS?
Connect With GRTS