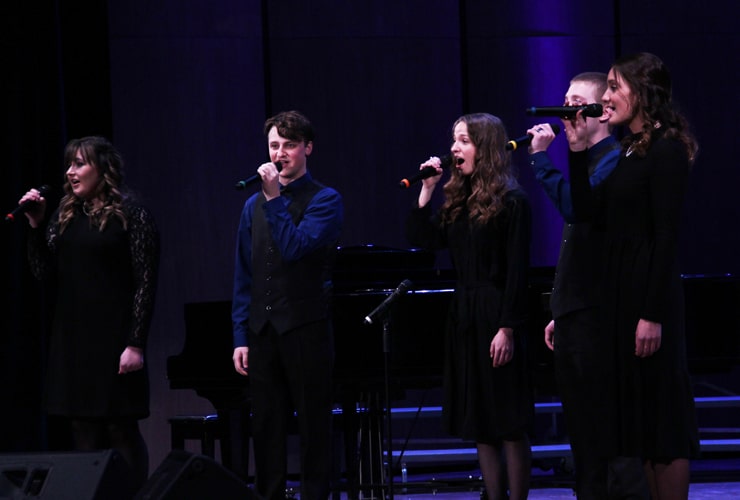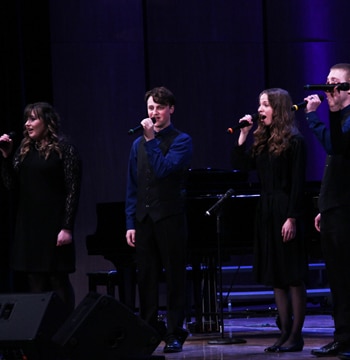 Undergraduate

Meaningful Music,
Meaningful Connection
Credo
Cornerstone University's Credo, which means "I believe" in Latin, is an a cappella ensemble that specializes in an eclectic variety of music, including sacred, madrigals, jazz and modern popular songs. This unique combination makes for a dynamic musical experience for both the ensemble and the audience. Along with campus events and concerts, the group performs in area schools and churches. Credo members are also in the University Chorale. An audition is required.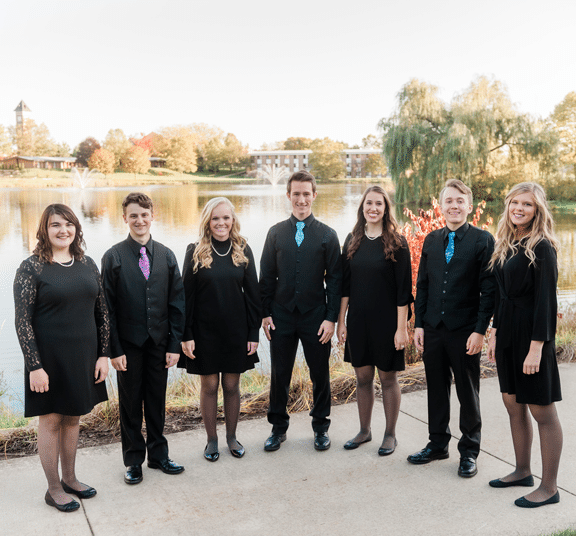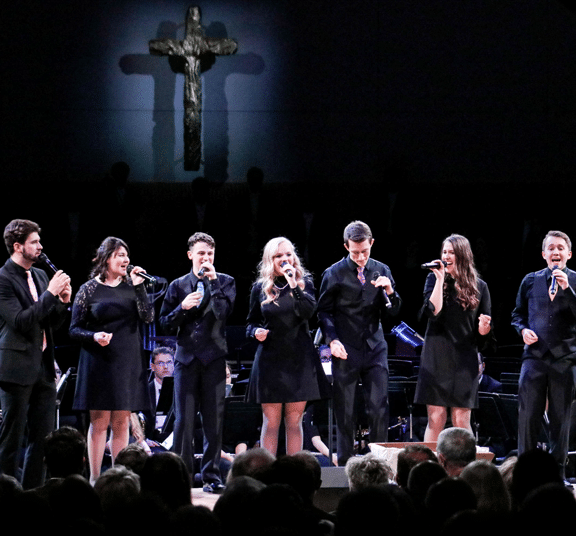 Upcoming Events
Credo performs regularly at Matthews Performing Arts Center on Cornerstone's campus as well as in various locations in the community. See below for upcoming events on campus and around town.
Performances
Relive past performances from various Credo groups through the years. Take a look at some past performance recordings below.
01
Fall Concert 2020
Available for a limited time, the Cornerstone University Chorale directed by Dr. Kent Walters presents this recording of their Nov. 1 concert. Featuring soloists Maddy Baar and Jackson Muir, as well as vocal ensemble, Credo, this hour-long concert showcases how Cornerstone has continued to engage with the arts through the gift of music, even in this difficult season of COVID-19. May you be blessed by this limited-time virtual performance!
Roster
Credo is a selective choral group typically composed of about 8-10 people. This group is extremely competitive to get into and focuses on vocal and musical excellence through rigorous rehearsal and performance. See below for a current roster of Credo members.
| Name | Hometown | Major | Anticipated Graduation Year |
| --- | --- | --- | --- |
| Emily Denbow | Allendale, Mich. | Music Education | 2024 |
| Riley Christensen | Greenville, Mich. | Music | 2025 |
| Kendall Bills | Washtenaw County, Mich. | Music Education | 2025 |
| Caleb VanderMaas | Jenison, Mich. | Music Education | 2023 |
| Adam Rasmussen | Traverse City, Mich. | Music Education | 2025 |
Book Us for an Event
Want Credo to perform at your church or event? Credo regularly performs in the community throughout the academic year. If you are interested in having Credo perform at your event, email our event coordinator at deb.vandermyde@cornerstone.edu.
Admissions Office
Contact
P:

F:

616.222.1418
Hours
MON - FRI: 8 a.m. - 5 p.m.
SAT & SUN: Closed
Want to Learn More About CU?
Connect With CU