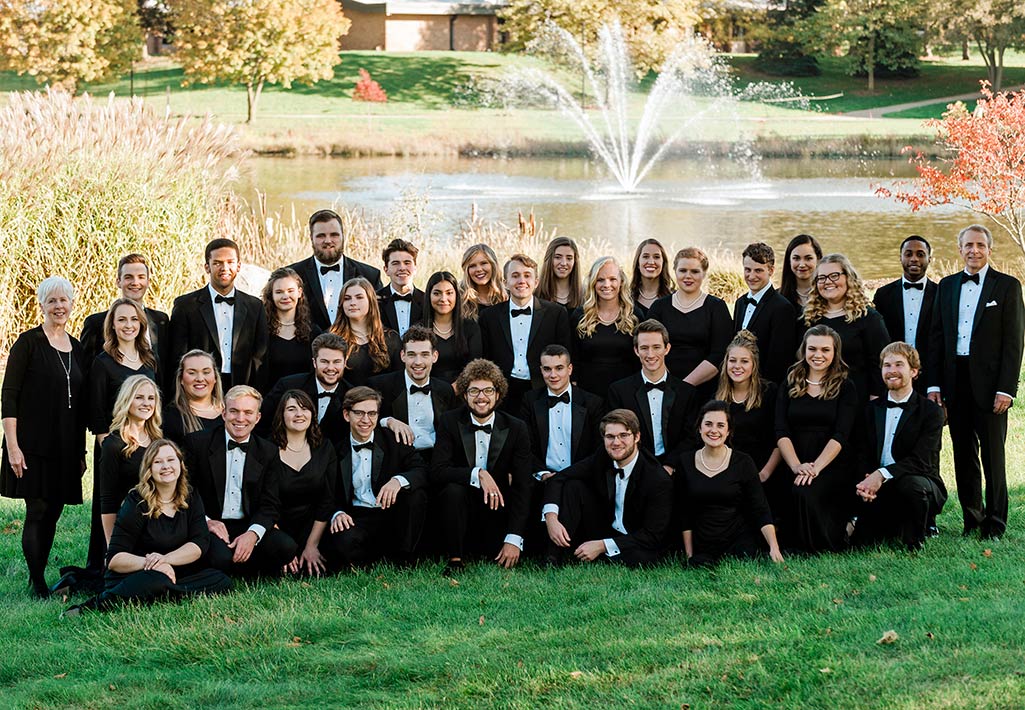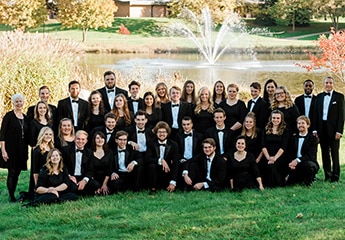 Undergraduate University Chorale Tours

Sharing the
Gift of Music
University Chorale Tours
The University Chorale tours each year either domestically or internationally. Recent tours include Florida and Georgia, the Midwest and Europe. International trips occur every three to four years so that each Chorale member may benefit from a global choral experience during their undergraduate years at Cornerstone University.
Under the direction of Dr. Kent Walters, the University Chorale performs a broad spectrum of choral literature for national and international audiences. The ensemble tours during the academic year in order to share the gift of music and the lives and talents of our gifted students. For us, each public performance is a means of worship through heartfelt, artistic expression.
2023 Chorale Tour
Friday, March 17
Kalamazoo Christian High School
2121 Stadium Drive, Kalamazoo, MI 49008
Saturday, March 18, 5:00 p.m. Concert
St. Johns Lutheran Church
300 Jefferson St, Algonquin IL 60102
Sunday, March 19
10:30 a.m. Worship Service
3:00 p.m. Concert
New Covenant Church
1 Bunting Ln, Naperville, IL 60565
Monday, March 20
Minooka Community High School
301 S. Wabena Ave, Minooka, IL 60447
Sunday, March 26, 5:00 p.m. Concert
Wayland Christian Reformed Church
330 E. Elm Street, Wayland, MI 49348
Future Tour
The University Chorale had to cancel its 2020 Asia tour due to the pandemic. The hope is to reestablish this remarkable tour opportunity in the future with concerts in Hong Kong, Mongolia and Singapore.
Ways to Support
University Chorale Tours
The University Chorale, a select choral ensemble, performs a variety of choral literature from Renaissance to contemporary genres, including gospel and spirituals. The Chorale focuses on the expression of beauty in choral artistry, combining musicianship and servant hearts for the glory of God and the consequent joy of both singer and audience.
01
Concert Inquiry
To inquire about hosting the University Chorale for an upcoming worship service or concert, please send your name, email address and phone number to music@cornerstone.edu.
02
Give a Tax-Deductible Donation
Investments made in the lives of Cornerstone music students matter. Your gift in support of the University Chorale ensures that travel costs remain manageable for current students and extends the reach of the ensemble's domestic and international ministry.
Want to Learn More About CU?
Connect With CU