Facility Rentals

Matthews Performing
Arts Center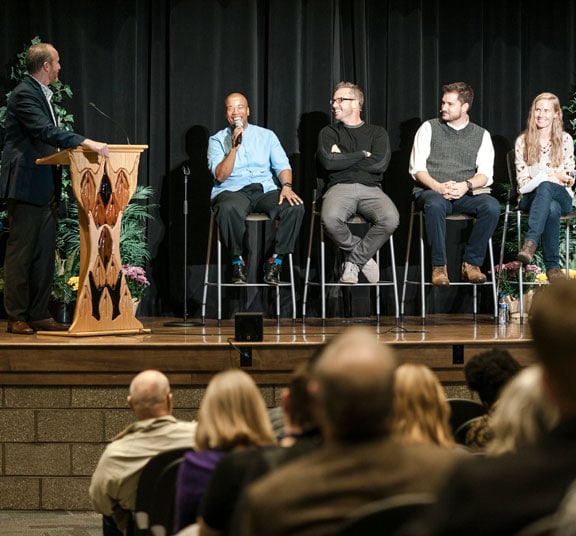 Matthews Performing Arts Center
Located inside Cornerstone Theological Seminary, Matthews Performing Arts Center is an acoustically excellent venue for concerts and theatrical performances. With soft, comfortable theatre seating and a large thrust stage. This venue is perfect for theatre performances and vocal and instrumental concerts as well as small graduation ceremonies or lectures.
Capacity: 435 guests
Features: 435 soft theatre seats, large wooden stage, projection, drop-down screen and state-of-the-art sound and lighting
Audiovisual Packages: Quoted separately
Events & Hospitality
Hours
MON - FRI: 8 a.m. - 5 p.m.
SAT & SUN: Closed
Want to Learn More About CU?
Connect With CU