Cornerstone Nursing Program Admission Application and Partnership Updates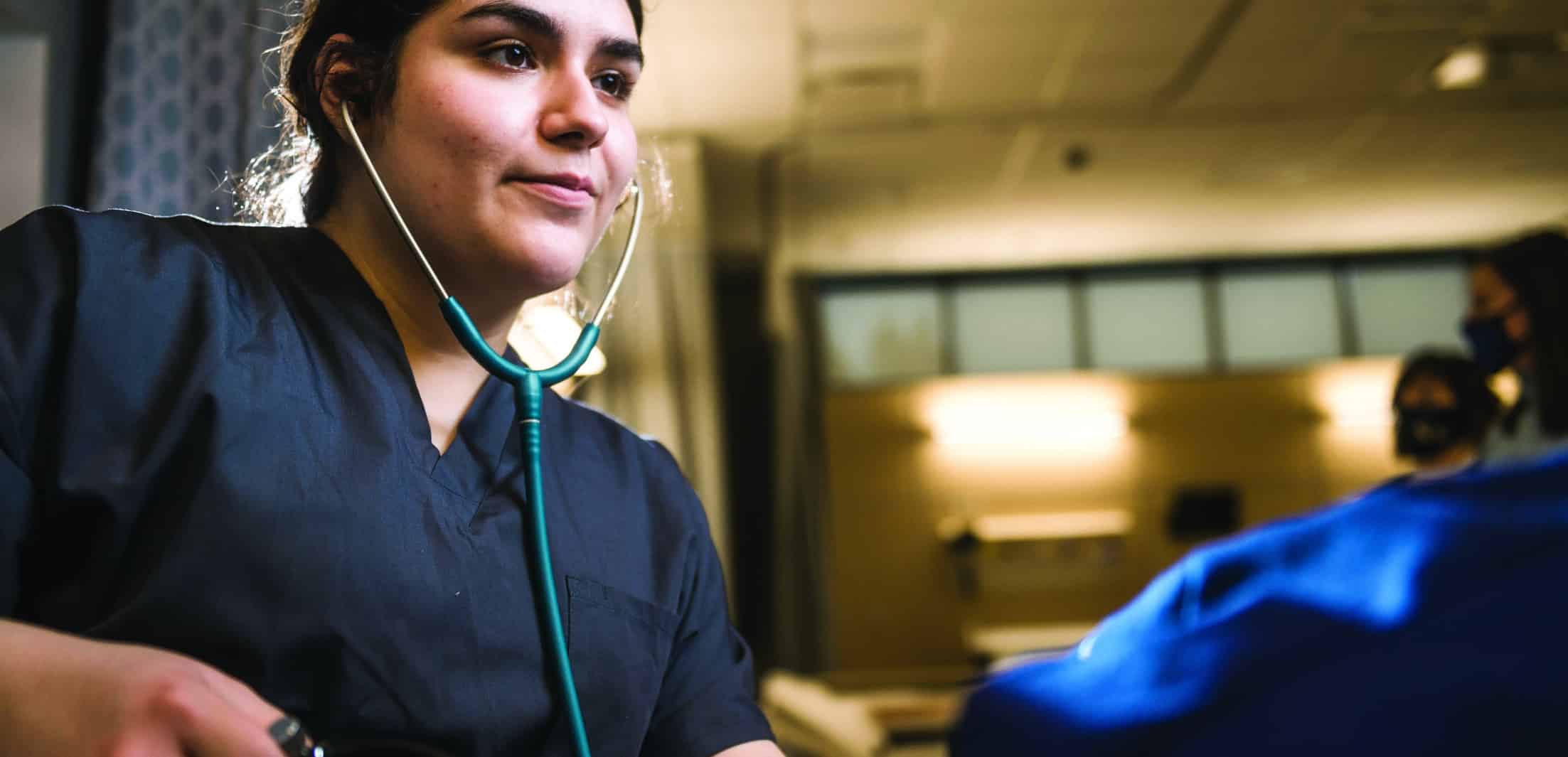 Lots of exciting things are happening in the Cornerstone nursing program! 
Starting September 1, 2022, our competitive admission nursing application and direct admission nursing application will be open to prospective students. For the competitive application, 24 students will be accepted and have the opportunity to begin classes in January 2023. 
High school seniors with a GPA of 3.5 or above are eligible to apply for direct admission. 12 students will be selected for direct admission into the BSN program starting Fall of 2023. 
We are also excited to announce that our nursing program has partnered with the Pine Rest Academy for Nursing Students! Each Cornerstone nursing student who is accepted into the Pine Rest Academy has the opportunity to receive up to $10,000 in tuition assistance per semester (up to $40,000 total) through the academy. In return, recipient students agree to work at Pine Rest during nursing school and for two years after being licensed by the State of Michigan. 
We are looking forward to hosting our on-site evaluation with the Commission of Collegiate Nursing Education (CCNE) this academic year. The Nursing Division and Cornerstone University are committed to ensuring an academically rigorous and spiritually rich program that equips students to be competent, compassionate nurses. 
Students interested in pursuing a nursing career can take the first step by checking out our nursing program details.
Want to Learn More About CU?
Connect With CU