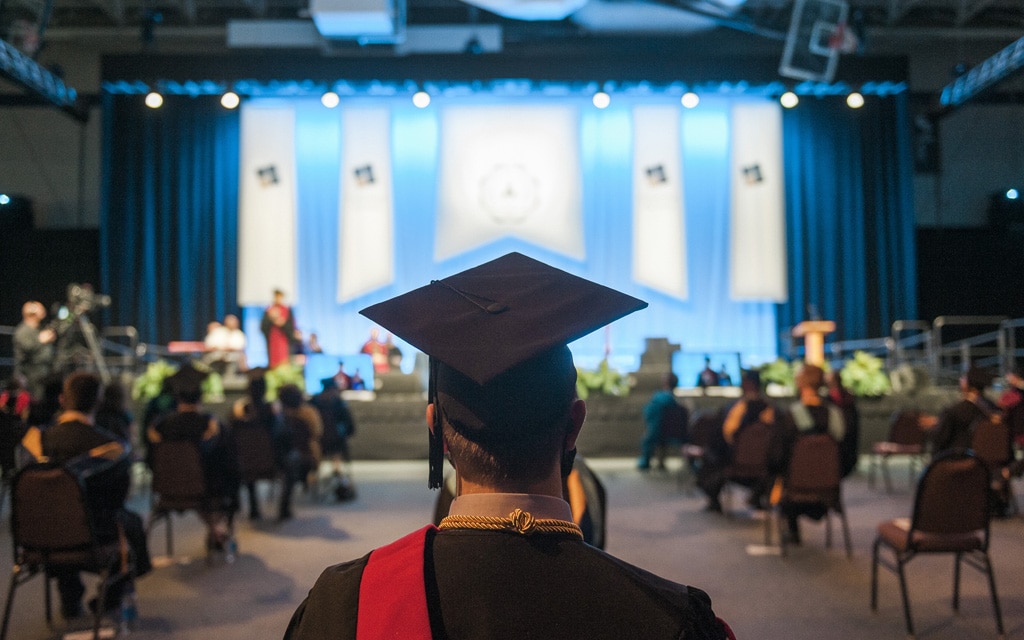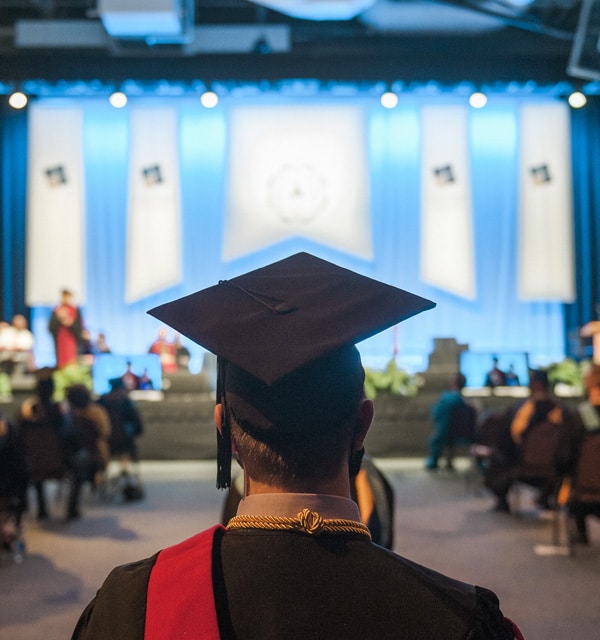 Commencement

Celebrating All You've Achieved
Cornerstone University
Commencement
The hard work has paid off. The papers are written, and the books are put away. Now, it's time to celebrate. Join us in honoring the class of 2022 at our annual commencement ceremonies at Cornerstone University. Together, we'll recognize our outstanding graduates and the work they put in to achieve their goals. As they take this next step, we'll rally around them and lift them up in prayer and praise for all the LORD has done in their lives.
This year's commencement ceremonies will all take place on Saturday, May 7 in the Bernice Hansen Athletic Center on campus. Your entire family is invited to join as we celebrate the graduates of 2022!
Ceremony Schedule
Livestream
Livestream commencement ceremonies from wherever you are.
Traditional Undergraduate Commencement
Grand Rapids Theological Seminary Commencement
Professional & Graduate Studies Commencement
Ticket Information
Tickets are not required for our commencement events this year, and all events are free of charge.
Graduate Announcements
Share the news of your graduate's accomplishments with family and friends. To order graduate announcements and diploma frames, visit Jostens' website to order online.
Flowers
Flowers are a great way to celebrate and honor your graduate in a thoughtful way! We will have flowers available to order for graduates. Our partner Posh Petals is offering three beautiful bouquet styles. Bouquets can be picked up at the door on the day of the ceremonies so you can present them to your proud graduate.
Cornerstone University
Hours
MON - FRI: 8 a.m. - 5 p.m.
SAT & SUN: Closed
Want to Learn More About CU?
Connect With CU