Rev. Dr. Julián Guzmán Appointed to Board of Trustees

The Cornerstone University board of trustees is pleased to appoint Rev. Dr. Julián Guzmán (M.A. '12, M.A. '15), director of the Urban Church Leadership Center (UCLC), as its newest member.
Guzmán has been director of the UCLC since 2017 and an invaluable member of the Cornerstone community for many years as a student and alum. In his role at UCLC, he provides training, support and ministry resources to urban church leaders. He received both his Master of Arts in ministry leadership and Master of Arts in interdisciplinary studies from GRTS. He also holds a Doctor of Ministry in urban Hispanic ministry from Western Theological Seminary.
"I am honored to serve the kingdom in this capacity," Guzmán said. "My journey in Christ has been deeply marked by my years at Grand Rapids Theological Seminary. Cornerstone University is literally my second home."
Throughout his years in ministry, Guzmán has held numerous leadership positions in the church, including as an elected bishop for the Council of Missionary Churches of Christ Inc., overseeing Hispanic congregations in four states. He is currently the lead pastor at Iglesia Vena Plena in Wyoming, Mich.
"This appointment to the board of trustees reminds me of gates at the ancient cities," he said. "I'm sitting at the gate bridging the worlds of academia and ministry practice."
Guzmán's experience in both higher education and ministry have thoroughly prepared him for his new role, in which he will seek to provide more adult learning opportunities for minority pastors and congregational leaders. He also has professional experience in both the insurance and construction industries.
Guzmán and his wife live in Wyoming, Mich., and have three adult children who have blessed them with five wonderful grandchildren.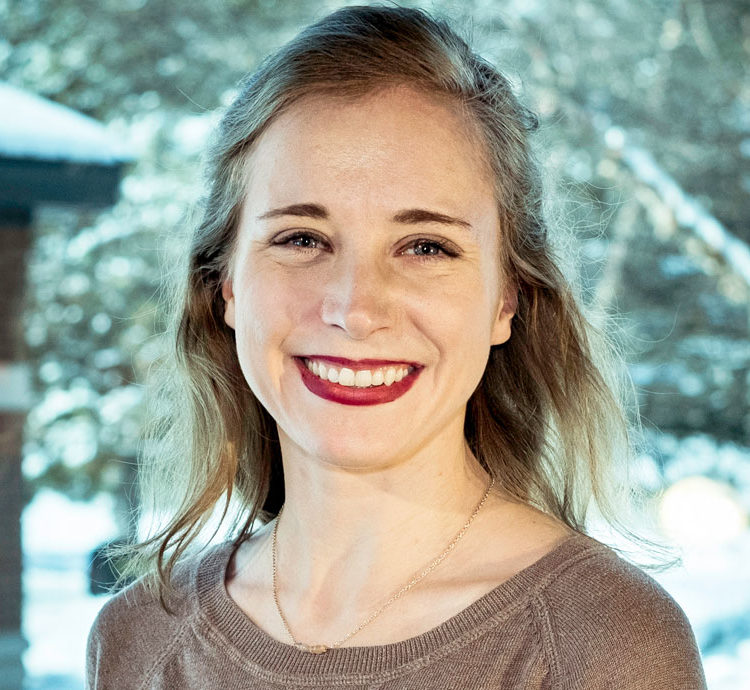 Audrey Wierenga
Audrey Wierenga (B.A. '18) is the copywriter for Cornerstone's Marketing & Communications Office. She graduated from Cornerstone in 2018 with a degree in broadcast communication. Audrey also serves on the Young Alumni Council.
In her spare time, Audrey enjoys working on her own full-length work of fiction, co-hosting a podcast about the Academy Awards and participating in local theatre productions.
Want to Learn More About CU?
Connect With CU